'90 Day Fiancé' Stars Say the Show is Scripted, Edited Unfairly, Overly Produced
'90 Day Fiancé' stars dish on the authenticity of the franchise.
With the level of dramatics featured on 90 Day Fiancé, fans are always wondering how "real" the show is. And the answer is: It depends on who you ask.
While some of the show's stars stay silent on the specifics of filming, others have gone on record saying the show is edited unfairly, overly produced, and even scripted.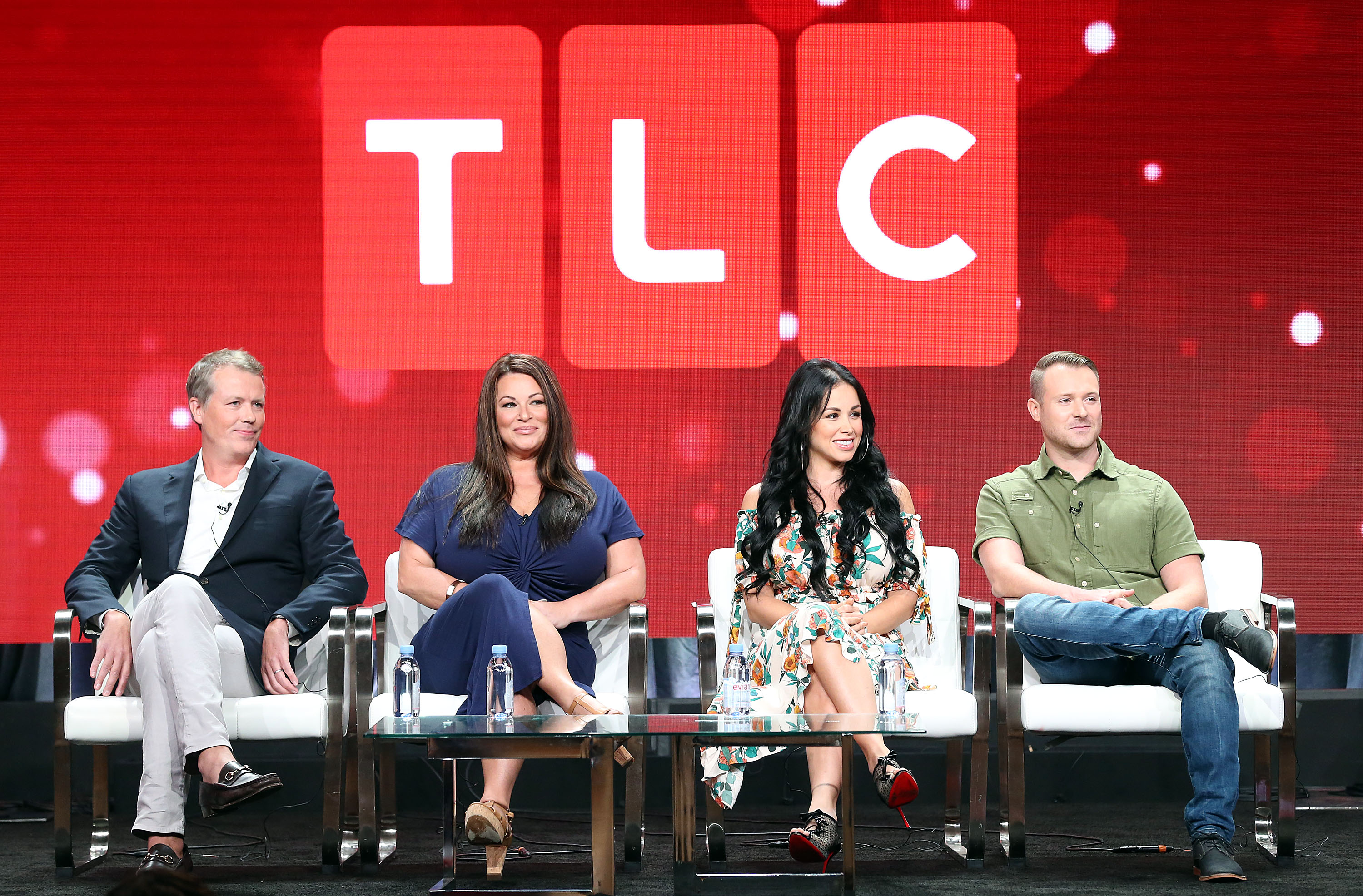 Cortney Reardanz says the '90 Day Fiancé' editing 'can create a whole new storyline'
90 Day Fiancé alum Cortney Reardanz says the show's editing often leaves the audience in the dark when it comes to the whole picture of a situation.
"The editing kind of makes its own little story," she said in an interview with The Domenick Nati Show on May 15.
Cortney says she doesn't "think things are scripted," but that "producers know how to play on your emotions."
"You film for like 13 hours a day. So when you keep doing repetitive things or you keep having the same conversation with a person all day when you're like, 'Oh, you know, you really irritated me today. I can't believe you did this.' And you have to keep discussing a certain topic, I think it becomes like almost brainwashing where you start to feel irritated with this person," she said.
Cortney feels producers may be "trying to manipulate the situation."
"I don't think things are scripted but the producers know how to play on your emotions or maybe they studied psychology. I don't know if they're doing it on purpose or if they like studied how to get what they want," she said.
90 Day Fiancé alum Eric Rosenbrook also feels that producers greatly affect storylines. In his interview with Nati, he said producers "work[ed] behind [his] back" to get the results they wanted.
"They don't script, but they produce. So they will create scenarios. They will create situations," he said.
Chris Thienerman and Nikki Cooper say some of their scenes were scripted
90 Day Fiancé fans might remember David Toborowsky's friend Chris Thienerman and his wife Nikki Cooper.
In a YouTube video, they claim some of their scenes were scripted.
"Absolutely parts of it is, no question," Chris said. "Parts of it are real."
Nikki also stated on Facebook that 90 Day Fiancé scripted the scene where Chris asked David's then-fiancé Annie Suwan for a massage.
"Yes, the awkward scene of Chris asking for a massage was SCRIPTED," she wrote. "The producer asked him to say it & Chris had to say it more than once because it didn't come off as natural. We were fed our lines while sitting at the table, which is why no one reacted. WE ALL KNEW WHAT TO EXPECT."
"That was probably the most uncomfortable thing I've ever done," Chris said in their YouTube video.
Geoffrey Paschel says the '90 Day Fiancé' is real
Not all 90 Day Fiancé stars say the show is fake. Controversial 90 Day Fiancé: Before the 90 Days participant Geoffrey Paschel says he never even had to re-do moments unless the lighting was off.
"The kind of retakes that we did was re-entering into the restaurant a couple times because the lighting wasn't right or something like that. But they'll sit there for eight or ten hours with that camera, you know, nodding off, trying to get the material they want and I don't feel like they steered me in any direction," he said in an interview with Nati that was released June 13.
Geoffrey also thinks he was edited fairly.
"I'm not gonna b*tch about the editing on my stuff. Or the retakes. A lot of the retakes weren't anything that really mattered. When I proposed to her and stuff, that was all in one take. The walk up to there was maybe not in one take because they had to keep bouncing over each other. But it was all real," he said.