'90 Day Fiancé': Stephanie Admits She Masturbates to Baking Videos on YouTube in 'The Single Life'
'90 Day Fiancé' star Stephanie Matto is into baking videos on YouTube, and it's not because she wants to become a professional baker.
90 Day Fiancé fans remember Stephanie Matto from Season 6 and her incredibly messy relationship with Erika Owens. The 30-year-old traveled to Australia to meet Erika, and the trip ended in disaster. Stephanie is a YouTuber and has been making videos since 2013. Her online persona is vastly different than her real-life personality, which caused a misunderstanding with Erika. Now, she's single and ready to mingle in 90 Day Fiancé: The Single Life.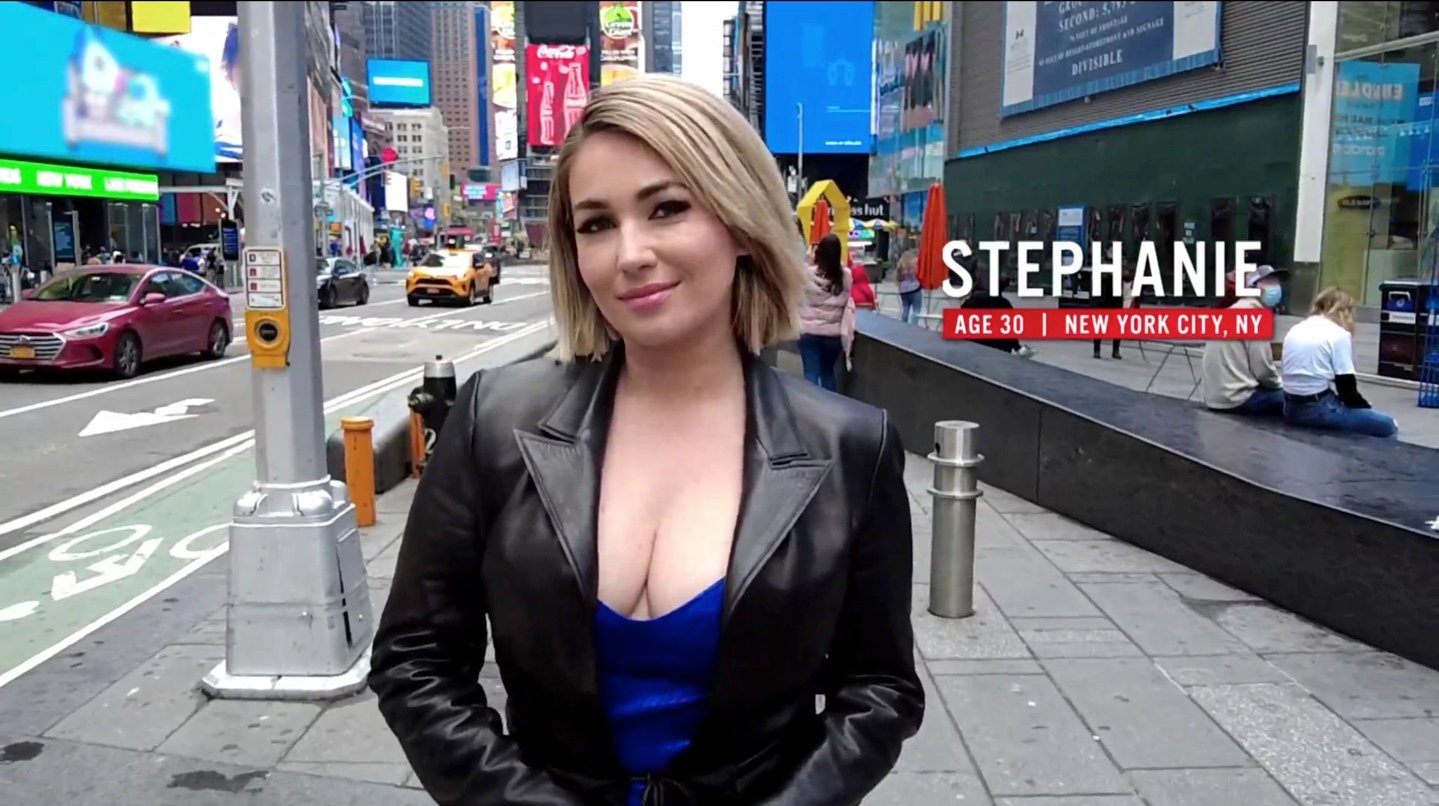 Stephanie Matto has been celibate since before dating Erika Owens in '90 Day Fiancé' Season 6
The first time Stephanie and Erika met was on Erika's home turf in Australia. Stephanie traveled for several hours, and things went well for the first couple of days. However, it was Stephanie's hesitancy to be intimate that really put a damper on things. On top of that, Erika hadn't been truthful about a long-term past relationship. Stephanie felt as though she was hiding this from her on purpose.
After a huge argument that included Stephanie smashing a vase on the ground, the couple went their separate ways. In the season 2 premiere of 90 Day: The Single Life, she talks about how she wants to find someone to break her celibacy streak.
"Being with Erika was very stressful and I haven't had sex in two and a half years. There is a world of possibilities. I am trying to lose my celibacy to somebody that I could be a ho with – my ho-mate."
Stephanie Matto admits baking videos turn her on
In the season 2 premiere of 90 Day: The Single Life, Stephanie has chopped her long hair off into a fashionable bob and is seen sounding seriously turned on. "Yeah, wow, she's just getting in there really with that … spatula. She knows what she's doing. I love it. Wow, you're a bad girl. That looks so gooey!"
That's when audiences learn the former 90 Day Fiancé star is watching a baking video on YouTube. Not exactly what anyone was expecting.
"Baking shows are my porn. Desserts are very sexy because they're indulgent and they're creamy. I think it's definitely one of the weirder things about me that I get off to cooking and baking videos, but there are way weirder fetishes out there in my opinion. But, hey, some people like c–k; I like cake," the current New Yorker tells cameras. In the next shot of Stephanie, she has her head tossed back on a pillow with a smile on her face and a very distinct buzzing noise in the background.
Stephanie Matto meets with a sex expert in the '90 Day: The Single Life' Season 2 premiere
Toward the end of the first episode, Stephanie sits down with her sex coach, Ashley, and they discuss how Stephanie's goal to break her celibacy is going. She explains that she recently had a girl over, and the two took a bath together, and things turned a little sexy. 
"I think it could have gone even further than the bath, but then I chickened out and it didn't," Stephanie says.
Fans didn't see any of Stephanie in the preview for episode 2, but we're sure there's more to come this season for her and her plunge back into the dating pool. You can catch new episodes of 90 Day: The Single Life Season 2 on Friday nights on discovery+.