'90 Day Fiancé': Stephanie Matto Claims Her Love Story With Erika Owens Was Misrepresented On the Show
Stephanie Matto and Erika Owens were one of the most highly-anticipated couples on this season on TLC's 90 Day Fiancé: Before the 90 Days, not least because they were the first-ever same-sex couple to be featured on the franchise.
But Stephanie, a 29-year-old YouTuber and OnlyFans content creator, unexpectedly ended up being one of the most controversial cast members this season. Stephanie's jealousy and insecurity issues about 24-year-old Erika's romantic past, as well as her fears about intimacy and her refusal to come out to her family about her bisexuality, made many fans turn against her.
The 90 Day Fiancé star has never shied away from defending herself on social media against criticism. Recently, a critic's comment on Instagram seemed to get to Stephanie, and she opened up about her perspective on her love story with her Australian ex-girlfriend.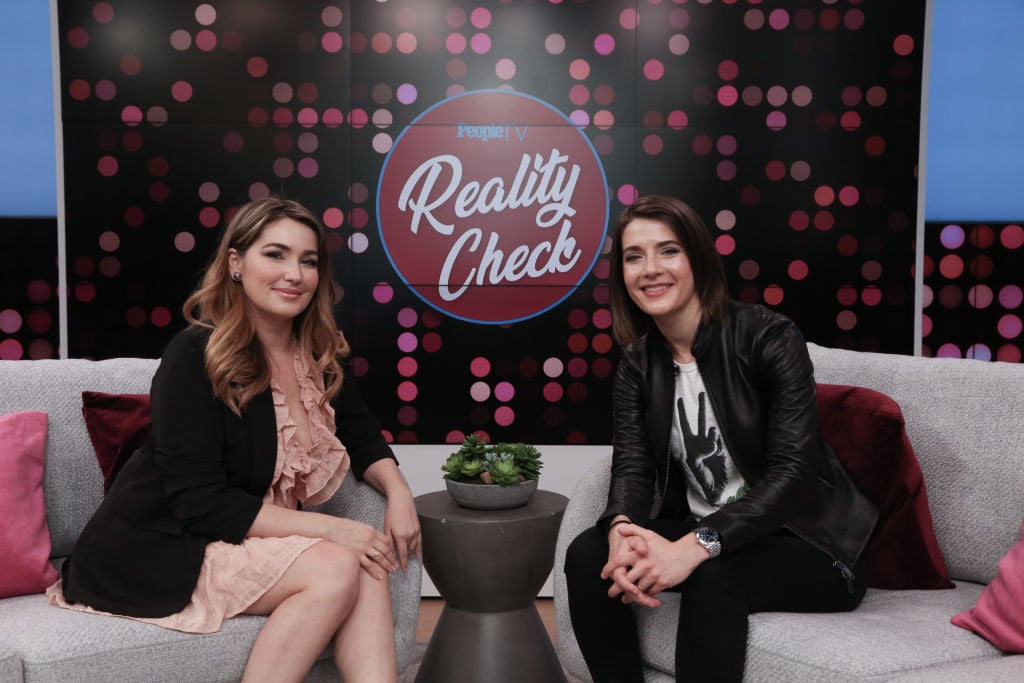 A fan called Stephanie out for allegedly misrepresenting herself online
Recently, an Instagram user commented on one of Stephanie's posts, arguing that she wasn't honest with Erika from the beginning. In addition to doubting Stephanie's sexuality, many 90 Day Fiancé fans have argued that Stephanie deceived, or even "catfished," Erika. As an OnlyFans content creator and active YouTuber and influencer, Stephanie portrays a certain image online.
Some fans didn't think the outspoken, openly sexual persona Stephanie shared virtually matched up with what she was like in person. But the 90 Day Fiancé star has been open about how her medications and other treatment for aplastic anemia—a rare health condition with which she was diagnosed in 2017—have changed her relationship to sex. She also frequently experiences chronic fatigue as part of her disorder.
Still, the critic reached out to Stephanie, critiquing her for her behavior on the show—and especially her treatment of Erika.
"You seem like a great person Steph, and you're right, we don't know the entire story," the commenter began, "but Erika is right, you have a lot of jealousy and anger issues that you need to address with someone professionally." The 90 Day Fiancé fan added that Erika's past relationships weren't Stephanie's business.
The viewer concluded, "You come off as a different person from your online persona as to the real person you are and at the end of the day, it's just the internet. Being real is sexier."
The '90 Day Fiancé' star hinted that the full story wasn't shown on TLC
Stephanie responded directly to the critic on Instagram, arguing that no one knew the whole story about her relationship with Erika due to TLC's edits.
"The story you saw on TV was 10% of the full story," Stephanie claimed. "There were things not discussed, and perhaps if they would have been, my concerns and behavior would have made a lot more sense."
In fact, the 90 Day Fiancé star argued that she should have left Erika, and the relationship, much earlier than she did—and possibly avoided some heartache along the way. "I regret how things happened," she wrote. "It should have never gone that far. I should've been out way sooner in the trip."
This isn't the first time that Stephanie has hinted at a different story than what was shown on 90 Day Fiancé, but it might have been the first time she did so so explicitly.
Fans had mixed reactions to Stephanie's claims
Some 90 Day Fiancé fans jumped to defend Stephanie against critics, while others didn't buy her story. Many others landed in the middle, acknowledging that—while they still didn't condone all of Stephanie's behavior—they might not know the whole story due to TLC's editing choices.
"No one ever knows the real story when cameras aren't rolling," one Instagram user wrote in the thread. "That's the only downside to reality television. As entertaining as it is, people get hurt & the whole truth lies somewhere in the middle. Steph was made to look like a monster, which I don't believe that she is. I loved both Steph & Erika."
Still, a few critics let Stephanie know in no uncertain terms that they weren't about to support her, no matter what her defense was. "The editing doesn't matter," one 90 Day Fiancé viewer argued. "It showed how you act under whatever circumstances and you were (are) a self absorbed girl."
Another 90 Day Fiancé fan seemed to accept at least parts of Stephanie's claims, writing: "I don't think Stephanie was a monster at all. She seems very sweet and kind. There is TONS of editing and stuff left out for sure. I have my own flaws like shutting down and getting defensive and I can fly off the handle too. Relationships are hard and can be very different in person."
One supporter applauded Stephanie's willingness to be vulnerable with her followers, commenting: "I love your honesty ❤️ Very BIG of you. You definitely earned my respect."