'90 Day Fiancé': Stephanie Matto Claps Back at a Critic Who Says She Has the 'Body Type of Spongebob'
'90 Day Fiancé: Before the 90 Days' star Stephanie Matto might have weathered a devastating breakup with her girlfriend Erika Owens on the TLC show, but she has been reaching out to followers to make connections ever since. Recently, she called out a fan who critiqued her body type and shared a message of body positivity on social media.
Stephanie Matto, who recently broke up with her Australian girlfriend, Erika Owens, on TLC's 90 Day Fiancé: Before the 90 Days, has always been open about how social media criticism affects her. The 29-year-old YouTuber and OnlyFans content creator has gotten a lot of flack from fans for her treatment of Erika on the show.
Recently, Stephanie took to Instagram to call out a 90 Day Fiancé fan who insulted her body. The social media influencer made light of the situation before sharing a message of body positivity with her followers.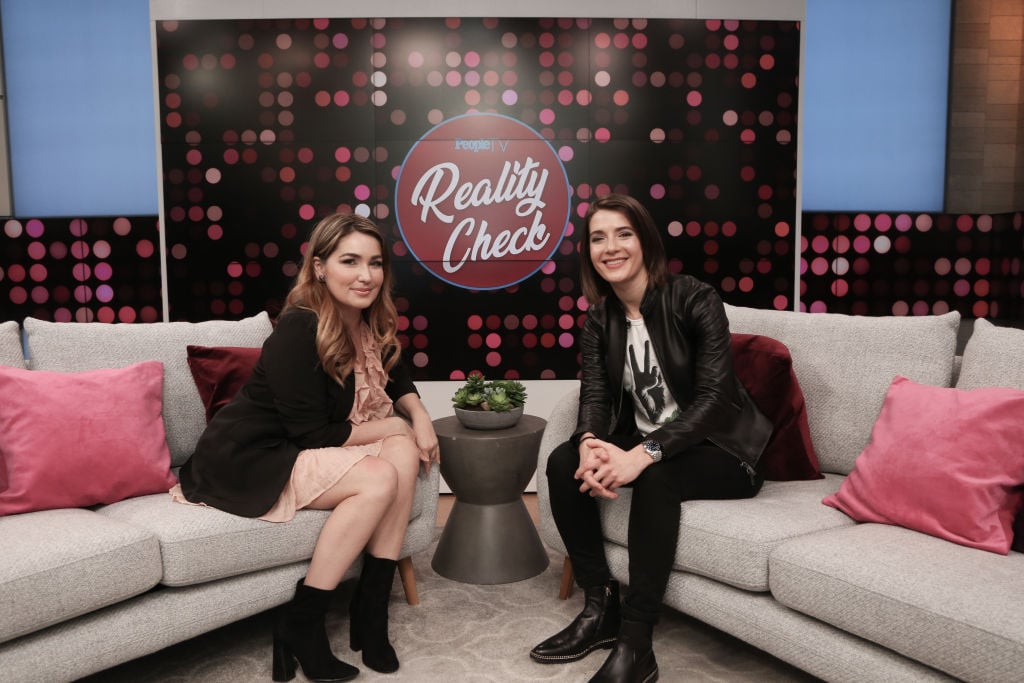 Stephanie recently called out a fan who criticized her body
In a recent Instagram story, Stephanie opened up to her fans about a negative comment she'd received about her body type.
"Someone said that I have the body type of Spongebob," the 90 Day Fiancé star told the camera. Then she joked, "And thank you, I love him so much. He's one of my favorite characters."
She kept going with the joke as she quipped, "Personally, I was going for Sandy, but you know, not everybody can be a Sandy. Some of us need to be Spongebob. And some of us are Squidward, and some of us are Patrick. But I'm the main b**ch, I'm f***ing Spongebob."
Later, posing in a Playboy bunny outfit in her room, Stephanie continued to diffuse the criticism with humor. She showed off her revealing costume while the Spongebob Squarepants theme song played in the background.
The social media influencer took to Instagram to share a message of body positivity
Despite her good-natured humor about the situation, Stephanie later wrote an Instagram post that took up the issue of body positivity a little more seriously.
Posting several photos of herself in a bikini, the 90 Day Fiancé star revealed that it had sometimes been hard to accept her body as it naturally was. She opened up about her insecurities, writing, "You're only as hot as you feel! I have always struggled to accept my body type. I am short and have a more boxy figure, which in this day and age is not seen as the standard of beauty."
The OnlyFans creator reflected on how beauty standards could affect women's self-esteem, continuing: "10 years ago skinny girls had their moment, and now it's the curvy babes! But what about us boxy b*tches? Let's be real, society's standards will change again in a few years. So instead of trying to chase someone else's idea of perfection – acknowledge that the way you look is not the pillar of your self-esteem, it's a bonus!"
Stephanie concluded her post by encouraging her followers to embrace their bodies and minds wholeheartedly. "Loving the way you look is like the cherry on top if you already love the other things about yourself – like your mind, your ambition, and your sense of humor!" she wrote.
The 90 Day Fiancé star added the hashtag "body positivity" to the feel-good caption, as well as a few funny references to the initial "Spongebob" comment from the anonymous critic.
'90 Day Fiancé' fans flocked to the post to share their thoughts
Many 90 Day Fiancé fans thanked Stephanie for her empowering message of body positivity. One Instagram user wrote, "Thank you for your positive post. As a mom of 4 girls (crazy I know), it saddens me that there is so much pressure to look a certain way. I think you are perfect just the way you are."
Another follower thanked the 90 Day Fiancé star for empowering other women, writing, "You are literally stunning! Stephanie thank you for empowering women and LIFTING US UP!"
Yet another commented kindly, "Stephanie – you are beautiful inside and out! Don't let anyone reduce you to just your looks. You have so much to give!"