'90 Day Fiancé': Stephanie Matto Gets Real With Fans Who Call Her Behavior 'Toxic and Narcissistic,' Says Memories of the Show 'Trigger' Her
Stephanie Matto, Erika Owens' ex-girlfriend, recently opened up to '90 Day Fiancé' fans on Instagram about her time on the TLC franchise.
Stephanie Matto and Erika Owens became the first-ever same sex couple to appear on the 90 Day Fiancé franchise when their international love story played out on the fourth season of TLC's 90 Day Fiancé: Before the 90 Days.
Stephanie, a 29-year-old OnlyFans adult content creator from Yonkers, NY, and Erika, a 24-year-old photographer from Port Augusta, Australia, first met on social media. But their relationship was ill-fated and short-lived, peppered with jealousy (mostly on Stephanie's end) and ending with an explosive fight in their hotel room in which Stephanie famously shattered a bowl.
Erika felt betrayed by Stephanie's refusal to come out to her mom as bisexual at the time. Meanwhile, Stephanie felt insecure about Erika's past hookups with friends.
Recently, Stephanie opened up about some of the darker moments during her time on the show when a curious fan asked her about her onscreen behavior on Instagram.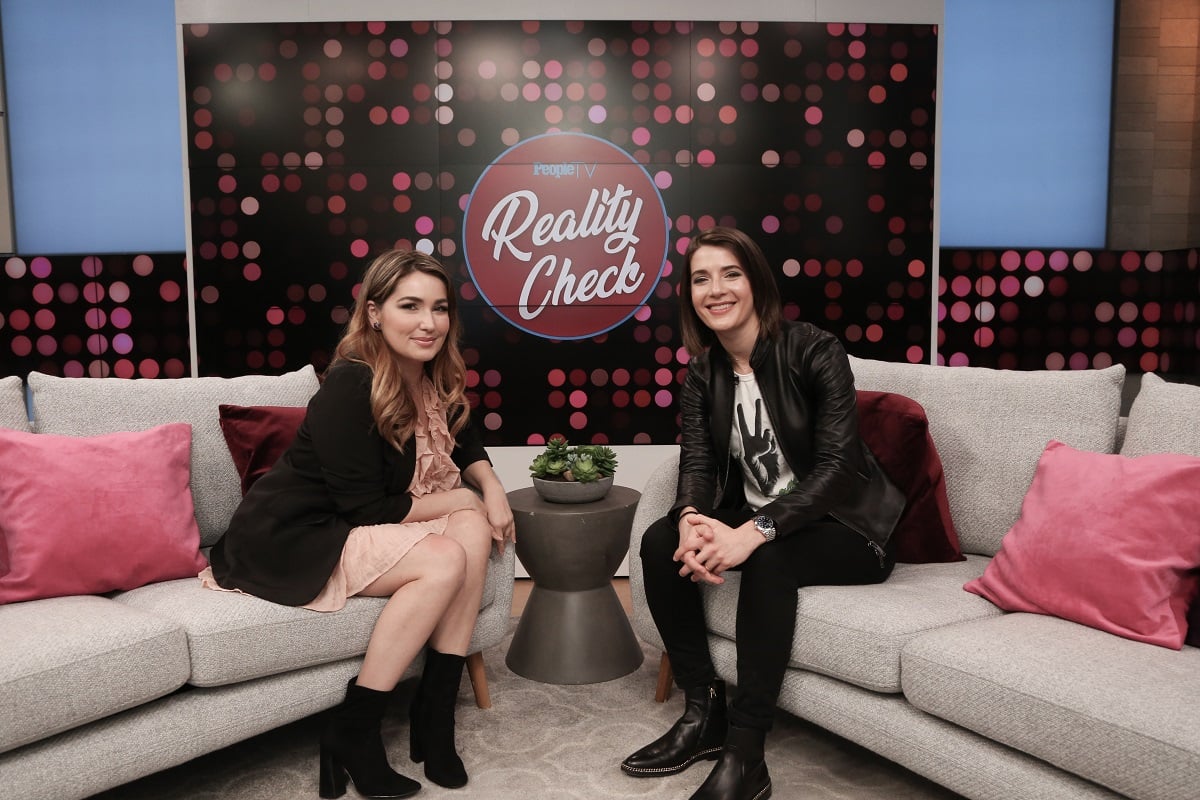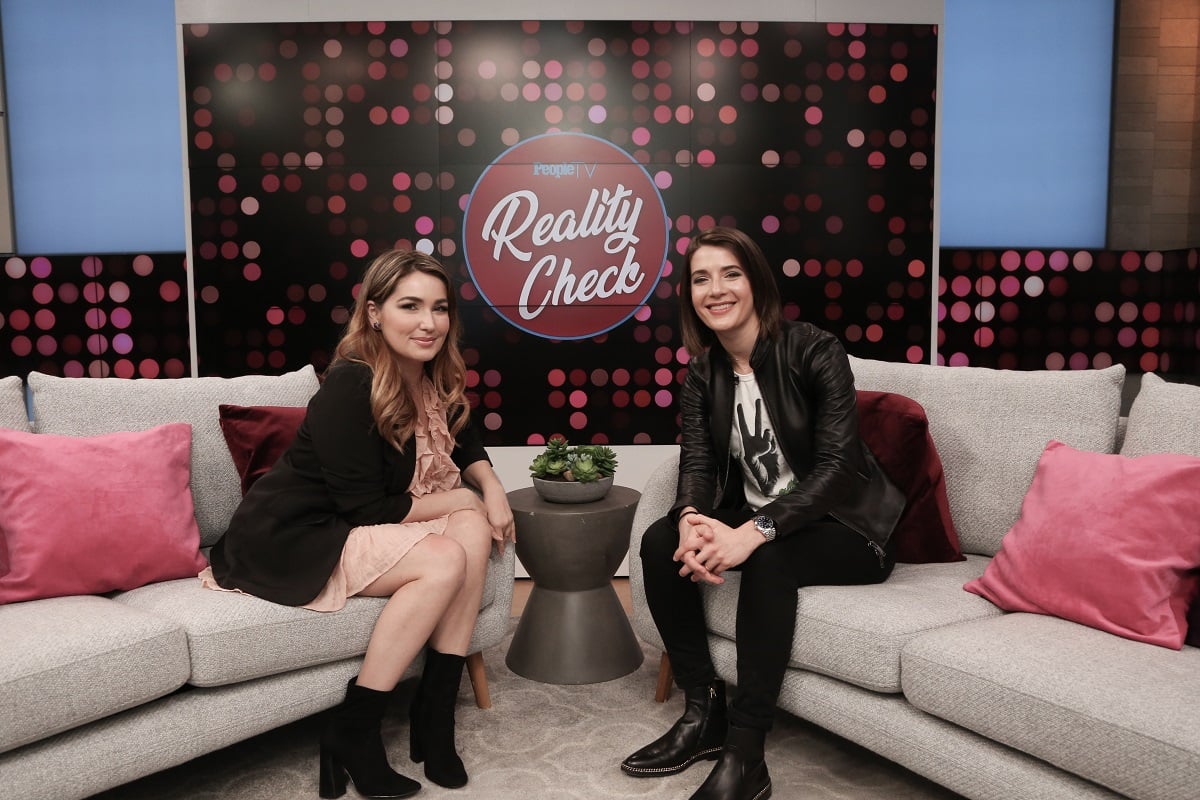 Stephanie told a fan she was 'deeply insecure' during her relationship with Erika
Stephanie is known for having fairly intense conversations with her fans. She often lets them in on her life and well-being. The 90 Day Fiancé star has also revealed details on several occasions of what it was really like to be on the show.
So, when one Instagram user recently asked Stephanie about her relationship with Erika, she actually opened up to the fan.
Under one of Stephanie's Instagram photos, the 90 Day Fiancé viewer wanted to know, "Have you thought about why you behaved in such a toxic and narcissist manner in your previous relationship with Erika? This isn't an attack or me being mean, I legitimately want to know your thoughts and your side. There's always more to a story."
Erika's ex-girlfriend admitted in response, "Because I was a deeply insecure person who was not ready for a relationship. Doing better now though!"
The fan responded in kind, adding a few words of support for the controversial reality TV star.
"I understand, I'm glad you're doing better," they wrote. "Relationships are give and take. Never one without the other. Take care."
Erika's ex pushed back against one commenter's insistence that she watch a therapist's videos about her on YouTube
Although Stephanie is often willing to get real, and emotional, with her followers, she sometimes pushes back when she feels their comments aren't helpful.
One Instagram user recently wrote to the 90 Day Fiancé star about Dr. Kirk at Psychology in Seattle, a YouTuber and therapist who shares reaction videos to and commentary about clips from the TLC show.
"HI STEPHANIE! please watch Dr. Kirk psychologyinseattle on youtube," they urged her. "He reacts to the episodes you've been in and offers some great insight and advice. He's an amazing and credible therapist and I hope you don't take this in a negative way but I believe it could be very eye opening and helpful."
But Stephanie seemed to take the comment as somewhat presumptuous. The OnlyFans content creator pointed out that the show was not, in fact, her reality. She also pushed back against the idea that she should take advice from a therapist on YouTube.
"I go to a therapist that takes into account my past and my entire life, not 15 min clips of an edited highly produced show!" she wrote. "I think the channel is more for entertainment and should not be used for mental health advice."
Clips of the show sometimes 'triggered' Stephanie's anxiety
While most fans accepted Stephanie's response, a few argued that she might still glean some positive advice from the therapist in question.
But Stephanie revealed that she sometimes didn't like rewatching 90 Day Fiancé clips at all. She has been open about the fact that she felt very insecure about many things in her life at the time, and she isn't proud of how things turned out with Erika in the end.
"I just feel that the show was filmed a long time ago and I don't really think I want to be brought back to that," she explained to curious fans.
Erika's ex also reminded viewers that what they were watching on the show had been filmed months in advance, so at this point, some of the "advice" she received about it was no longer relevant.
"I've worked really hard to move on from it and forgive/forget but also forgive myself," Stephanie added. "Sometimes rewatching 90 Day related things triggers anxiety because it was a very dark time to be honest. I'm just happy it's over and it's been a long period of time for me to get help and move on."