'90 Day Fiancé': Stephanie Matto Reveals Something New She's Discovering About Her Sexuality
Stephanie Matto and Erika Owens became the first-ever same-sex couple on the 90 Day Fiancé franchise when they appeared on the latest season of TLC's 90 Day Fiancé: Before the 90 Days together.
Both Erika, a 24-year-old photographer from South Australia, and Stephanie, a 29-year-old OnlyFans content creator from Yonkers, NY, identified openly as bisexual. But, while Erika came out to her parents on the show, Stephanie didn't come out to her mother as bi until she and her girlfriend had already broken up.
Many 90 Day Fiancé fans were taken aback by Stephanie's jealousy and temper on the show. But some fans took their comments further, even suggesting that they were skeptical about Stephanie's sexuality in the first place. After all, Stephanie seemed uncomfortable about potential intimacy with Erika, and some fans believed she was just trying to use the relationship to get on reality TV.
Stephanie and Erika have both adamantly and repeatedly denied these claims, pushing back against fans' implication that Stephanie was faking her sexuality for the cameras. Recently, Stephanie took to Instagram to open up more about her relationship to her sexuality and sexual orientation.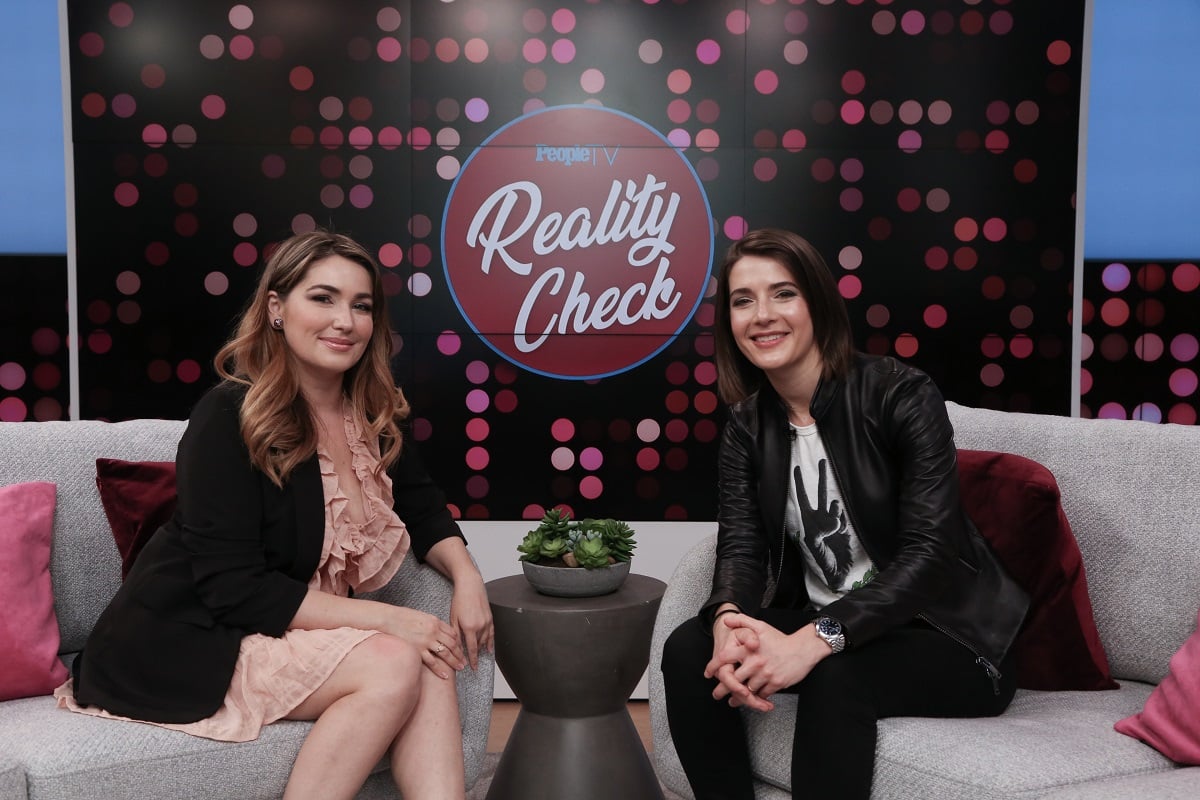 Stephanie said she might be asexual or demisexual, but still identified as bisexual as well
In a recent Instagram post, Stephanie opened up about her "struggles" with physical intimacy in relationships. She captioned a glamorous photo of herself with an emotional discussion of her ongoing "discovery" of her sexuality and sexual orientation.
"Even though I am very comfortable in my own skin and embrace being sexy (hence the photo), I struggle a lot with intimacy," the 90 Day Fiancé star wrote on Instagram.
Stephanie added that she sometimes wondered if she was asexual (meaning "someone who lacks sexual attraction to others," according to the LGBT Life Office at Williams College) or demisexual (meaning partly without sexual attraction, or feeling less sexual attraction than is typical). However, the 90 Day Fiancé star still identified as bisexual or "biromantic," meaning romantically attracted to people of all sexes.
"I have considered the possibility I may be asexual or demisexual," the 90 Day Fiancé star wrote.
However, she wasn't entirely sure if her lack of interest in sexual intimacy might be related to her ongoing treatments for aplastic anemia.
"It is honestly hard to tell because to a degree, I am the way I am right now because of heavy medication which impact my body," Stephanie explained. "I think it's something that will constantly be changing as my health improves and as I continue to seek therapy."
She finished the post with a call for others to comment who might relate to her.
"I don't think I can make any definitive statements about anything," Stephanie mused. "That being said, I am still bisexual, biromantic, whatever you want to call it. I hate getting caught up in labels. I know these are a lot of words but I know there are many people out there who can relate."
Many '90 Day Fiancé' fans shared supportive comments
Many 90 Day Fiancé fans chimed in under Stephanie's post to offer supportive sentiments and share similar stories about their journeys of self-discovery.
"I think labels get in the way too," one fan agreed. "You are you and however that feels that day…go with it. And intimacy comes with trust and time. Not pressure."
Another supporter added, "I totally can relate to this sometimes, it's hard to like intimacy if you had something bad happen to you or you just were hurt. It's okay not to understand completely."
Another 90 Day Fiancé viewer advised Stephanie just to "be herself," while another suggested that things might change if she met someone she clicked with.
"When you find the right person and feel secure, true intimacy will follow – don't rush it," they suggested.
Some '90 Day Fiancé' viewers referenced Stephanie's ex-girlfriend
Of course, a few fans couldn't help but reference Stephanie's relationship with her ex-girlfriend, Erika, in the comments.
One critic appeared to imply that Stephanie's photos were too revealing, writing, "No wonder with these pics Erika had issues with you!"
Another 90 Day Fiancé fan suggested that Stephanie "let go" of the jealousy and insecurities she felt in her relationship with Erika.
"There's absolutely NO NEED for jealousy, you are a beautiful woman, you KNOW your worth," the Instagram user wrote. "Let the jealousy go, it will wreck your life. People have choices, if they LOVE you they'll stay!"
But another fan criticized Erika, suggesting that Stephanie was "too good" for her ex-girlfriend.
"Today's truth…you're too good for you know who…that's my opinion," they wrote.
But Stephanie defended her ex, arguing that they simply weren't a match.
"I think she is a beautiful and talented young woman!" the 90 Day Fiancé star wrote to Erika's critic. "Both of us were just wrong for each other!"