'90 Day Fiancé': Stephanie Matto Reveals Whether She Regrets Appearing on '90 Day Fiancé' – 'It Was Like a Swift Kick in the A**'
Stephanie Matto quickly became a highly controversial figure when she appeared on the most recent season of TLC's 90 Day Fiancé: Before the 90 Days. The 30-year-old OnlyFans model and YouTuber from Yonkers, NY, dated Erika Owens, a 24-year-old photographer from South Australia.
As the first same-sex couple ever to appear on 90 Day Fiancé, Erika and Stephanie attracted a great deal of attention. But it soon turned out to be the wrong kind of attention – at least for Stephanie, who was frequently criticized for her jealousy and angry outbursts with her girlfriend. When Stephanie and Erika broke up, many fans took Erika's side in the tumultuous fallout.
In a new YouTube video, Stephanie reflected on her time on 90 Day Fiancé: Before the 90 Days. With time, she said, she had come to understand herself more fully after appearing on the show. Still, she didn't know if reality TV was the right choice for her after all.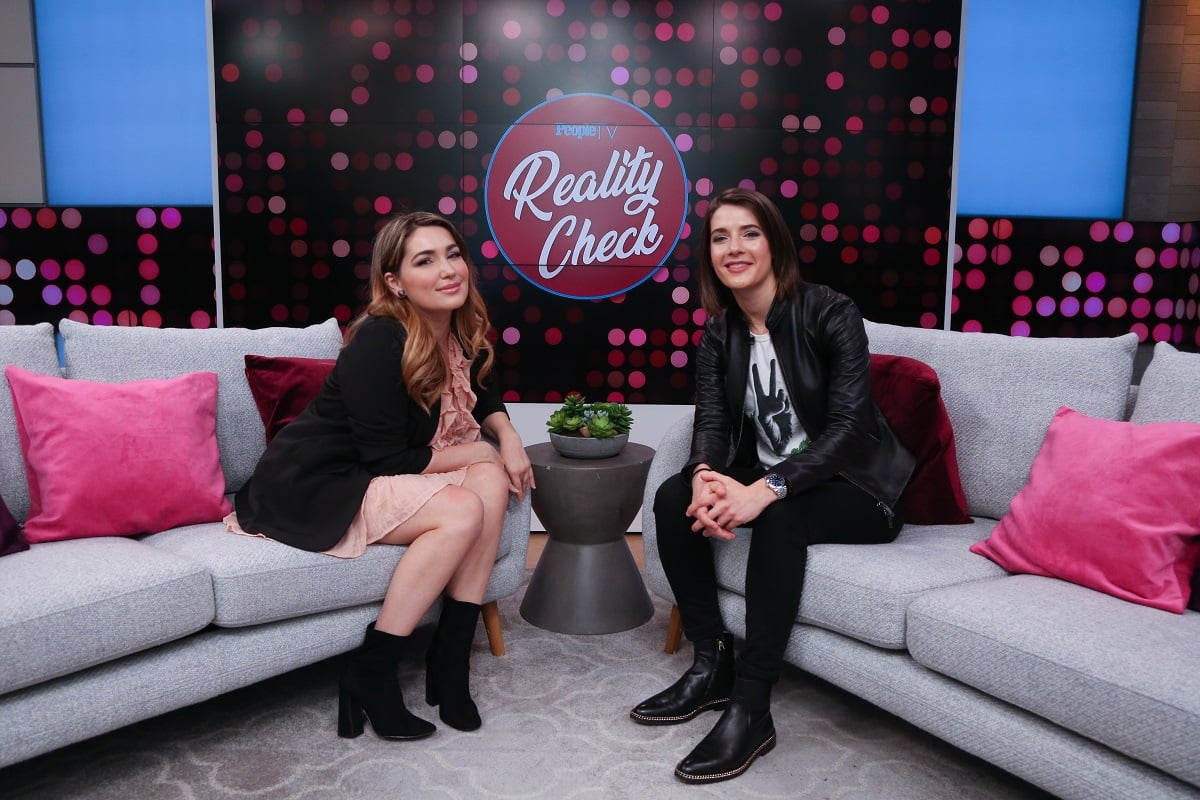 Stephanie said she 'didn't like the person' she was on TV
Stephanie answered fans' most common questions in a recent YouTube video. Naturally, one popular question was about whether she regretted her decision to appear on 90 Day Fiancé.
While the OnlyFans model said she "tried to live her life without any regrets," she admitted that her 90 Day Fiancé experience was "challenging and hard."
After getting so much backlash during her season for how she treated Erika, Stephanie explained that she rewatched the show from start to finish several times. After all, she wanted to see what fans saw in her, and hopefully learn from the experience. Stephanie came to the difficult conclusion that, in some respects, fans had a point about how she came across.
"I can quite honestly say, I don't like the person I saw on TV," the 90 Day Fiancé star admitted. Ultimately, it "came as no surprise" that some people weren't big fans of her. Erika's ex-girlfriend even admitted that, if she had watched herself on TV, she'd probably "f*cking hate" the person she saw as well.
RELATED: '90 Day Fiancé': Stephanie Matto Claps Back at a Critic Who Says She Has the 'Body Type of Spongebob'
The '90 Day Fiancé' star said she was in a dark place at the time
While Stephanie admitted that much of the criticism directed at her was valid, she tried to have some grace for herself. After all, she pointed out, many people might feel just as embarrassed by things they'd done in the past. The difference was, they didn't have to relive those moments on national TV.
What's more, the 90 Day Fiancé star confessed that she was in a dark place at the time. Stephanie's rare disease, aplastic anemia, was a particular struggle for her in that period of her life.
"I was going through a lot emotionally, mentally, physically," Stephanie said. "I had gained weight; I was insecure. I was dealing with depression and anxiety, and I was having a huge switch in my medications."
Given all of the issues she was dealing with, she admitted that she probably shouldn't have signed up for a pressure-cooker situation like filming a reality TV show at all. Stephanie felt that she "tricked herself" into thinking it would be fine, especially given how strong she thought her relationship with Erika was at the time.
"You think that you can control a situation," the 90 Day Fiancé star mused, "but the situation ended up controlling us, I think." Stephanie speculated that both she and Erika ultimately seemed to "get swept up in the reality TV aspect of it" instead of focusing on building their relationship.
RELATED: '90 Day Fiancé': Stephanie Matto Shares an Original Song About Dirty DMs; Usman Umar Approves
Erika's ex-girlfriend said the backlash helped her reflect on who she was as a person
In the end, Stephanie revealed that she truly wasn't sure the good outweighed the bad when it came to her appearance on TLC.
"I think most of it was bad, especially the backlash I received," the 90 Day Fiancé: Before the 90 Days star admitted. "I was one of the most disliked people on the season, and the amount of hate and s*it I got online was extremely tolling on my mental health."
Still, there were some benefits to the experience. Getting so much criticism forced Stephanie to reflect on herself as a person in a way she'd never done before. She realized that she was sometimes "super stubborn" and "overly judgmental."
"It was like a swift kick in the a**," Stephanie said of watching her season play out for millions of viewers.
Since her time on the show, Stephanie concluded, she had tried to work through some of her flaws – such as a tendency to focus on her own perspective instead of listening and taking others' advice – through therapy and self-reflection. While she still wasn't sure if appearing on 90 Day Fiancé was the right choice, the only thing she could do now was try to learn from it.