'90 Day Fiancé': Stephanie Matto Says She Called the Police On an Alleged 'Stalker'—'I Am Not F*cking Afraid of Anything'
Erika Owens and Stephanie Matto, who appeared on the fourth season of TLC's 90 Day Fiancé: Before the 90 Days, were the first same-sex couple ever to appear on the 90 Day Fiancé franchise.
Meanwhile, Armando Rubio and Kenneth Niedermeier became the second same-sex couple on the franchise—and the first gay male couple on the show—on the second season of 90 Day Fiancé: The Other Way.
Although Stephanie and Erika made 90 Day Fiancé history as two openly bisexual women in a same-sex relationship, that wasn't the reason they were such a controversial pair.
Stephanie, a 29-year-old OnlyFans content creator, and Erika, a 24-year-old influencer and photographer from Australia, broke up during their very first in-person trip together. Stephanie's jealousy and refusal to come out to her mother contributed to a number of fights between the tumultuous couple.
Still, Stephanie has an active and devoted following on Instagram, OnlyFans, and other online platforms. The 90 Day Fiancé star recently opened up about a harrowing experience with an alleged longtime stalker on Instagram. She even claimed she had called the police and was seeking legal help to deal with the ongoing problem.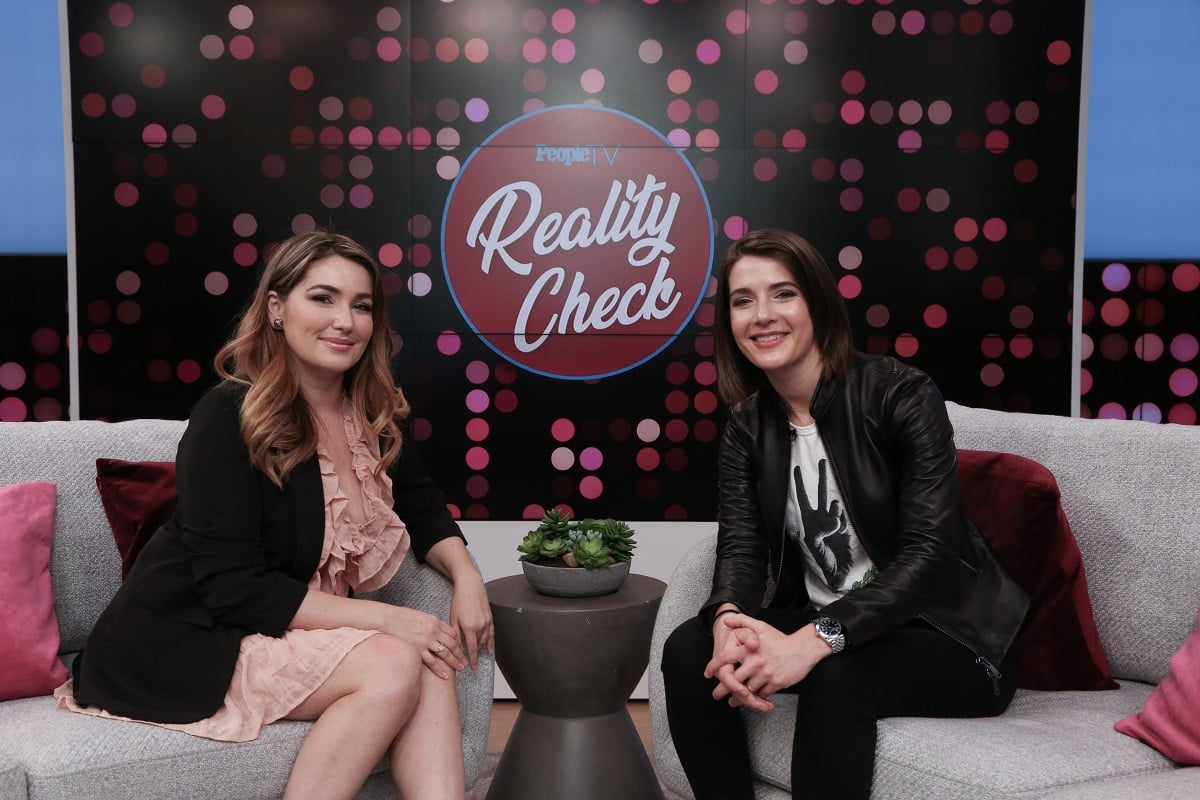 Stephanie claimed that a longtime stalker had found her address
According to Monsters and Critics, Stephanie has claimed in previous Instagram stories and posts that she was being "stalked" by a particular man. The adult content creator recently took to her Instagram stories to share screenshots, texts, and other details about what she believed to be a new, scary development in the ongoing issue.
Sharing a text that read "how nice…finally cams are placed for monetary gains to reveal online [your] life," Stephanie captioned the screenshot, "This f*cker found my address. I don't know how but I am not staying silent anymore. I called the police."
In the screenshots from the alleged perpetrator, Stephanie responded simply, "Calling police now."
Although a phone number was visible in the screenshot, the 90 Day Fiancé star clarified that that wasn't his real number. Instead, she claimed, her purported stalker was savvy—even "making Google voice numbers for over a year now" in order to "frighten" her and contact her in multiple ways.
She shared texts that were allegedly from her stalker
Erika's ex-girlfriend went on to explain the situation, or at least the situation as she understood it, in a series of emotional Instagram stories.
"He has been my stalker for almost 2 years and has found my previous address and now current," Stephanie wrote. "He sends me perverse and terrifying messages. I have been living in fear for almost 2 years. The police know but there is only so much they can do."
As for her decision to make this "public knowledge," Stephanie said she was doing so because she finally wanted her alleged stalker to "no longer be able to hide."
The 90 Day Fiancé star added several sets of screenshots that she claimed to be from the man in question. In one, she said, she "tricked" him into giving him her real number. In another, he called her a "sexy slutarina"—"a slut and a ballerina"—and claimed that he lived in her building.
In others, the man in question wondered why Stephanie "couldn't keep a mate" and said he would "keep her guessing" as to who he was.
Other messages seemed even more obsessive, with the stranger claiming that he wanted to show Stephanie "how to love and be in love."
The '90 Day Fiancé' star said she contacted the police
While Stephanie admitted she had stayed silent for quite some time in order to avoid retribution, she said those days were over. The 29-year-old wanted to move on from this scary issue once and for all.
"Cops are on their way," she wrote in an Instagram story. "I have protection. If anyone has any personal info on this individual, please DM me."
Later, the 90 Day Fiancé star shared a picture of a police car with its lights on, allegedly outside her home.
"Police just left but will be patrolling my neighborhood all night and going forward," she wrote. "An arrest warrant is being made."
In several Instagram story videos, Stephanie sent a strong message to anyone who might be targeting, harassing, stalking, or scaring her. She said she was "lawyering up" and wasn't going to lie down and take it anymore—especially not silently.
"I just feel exhausted," she said in one video. "Exhausted from crazy stalkers, and crazy ex-boyfriends, and crazy people in general."
The 90 Day Fiancé star continued, "I have a message for anybody who is stalking me, who is keeping tabs on me, who is just trying to get information about me…to threaten, harass, and make me feel unsafe. I am not sitting by anymore. I am contacting authorities. I am contacting lawyers. I am not f*cking afraid of anything. I am lawyering up."
"So if you are a stalker, if you are an ex of mine, if you are messaging me, people that I know, people that I've known, just know that I am not sitting back and just letting it happen anymore," Stephanie concluded her statement.