'90 Day Fiancé': Stephanie Matto Says She's 'Celibate'
'90 Day Fiancé' star Stephanie Matto recently took to Instagram to joke about her inner contradictions, including the fact that she has crafted a sexy online persona while being celibate in her personal life.
Stephanie Matto became much more widely known after dating, and breaking up with, Australian photographer Erika Owens on TLC's 90 Day Fiancé: Before the 90 Days. But the 29-year-old adult content creator from New York had already been active on social media platforms like YouTube and OnlyFans for quite some time.
Recently, Stephanie shared a post on Instagram about her inner "contradictions"—especially the fact that she is celibate in her personal life while maintaining a sexy online persona.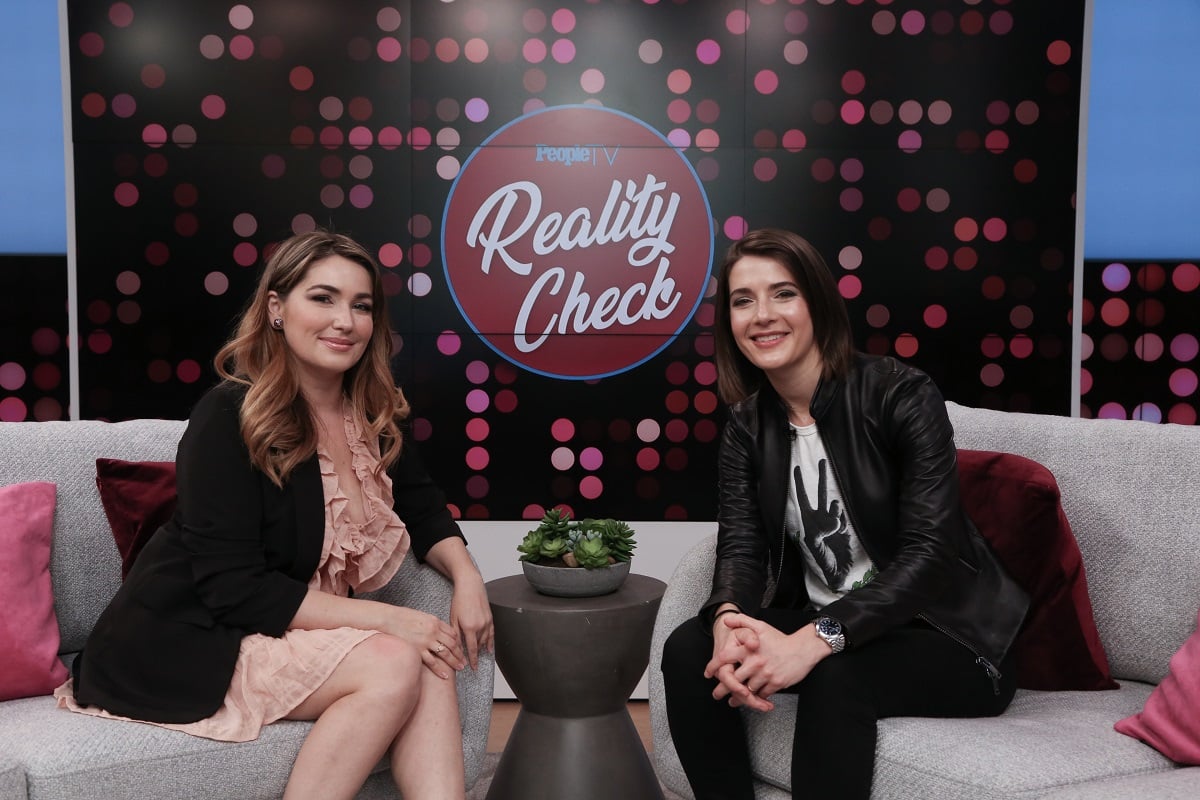 Some '90 Day Fiancé' fans thought Stephanie's online persona was misleading
After Stephanie and Erika's explosive breakup on 90 Day Fiancé, many fans argued that Stephanie had misrepresented herself to her 24-year-old girlfriend. In particular, Stephanie never had sex with Erika and was rarely physically affectionate—despite portraying herself as an openly sexual person in her NSFW content on OnlyFans.
Since then, Stephanie has pushed back against the accusations that she misrepresented herself or lied to Erika about her sexuality in order to appear on 90 Day Fiancé.
She explained that her medications for aplastic anemia decreased her sex drive, in addition to pointing out that an online persona and nude modeling don't necessarily dictate how your relationships will play out in real life. Stephanie even claimed on Instagram that she has sometimes wondered if she was asexual or demisexual, in addition to bisexual and/or biromantic.
Stephanie recently alluded to fans' perceptions of her in an Instagram post
While Stephanie has sometimes admitted she was hurt by 90 Day Fiancé fans' criticism, her recent Instagram post suggested she was learning to take it in stride. She even implied that she might be embracing the "contradictions" in her life, despite what people might say.
Jokingly alluding to the contrast between her NSFW online content and her real-life celibacy, Stephanie captioned a selfie, "Celibate – but I'll sell a picture of my butt. What is the biggest contradiction about you?"
While some fans jumped to critique Stephanie, other followers chimed in with their support of the reality TV star.
"I totally get it. You don't mind showing but with touching, you avoid intimacy and it requires no emotional investment on your part…When you meet the right one I have no doubt you won't want to be celibate. I don't really see a contradiction," one Instagram user wrote to Stephanie in response.
The 90 Day Fiancé star herself seemed to agree with this assessment, writing back that people who viewed her lifestyle "through this lens restored [her] faith."
The '90 Day Fiancé' star previously pushed back against fans' criticism on social media
This was far from the first time that Erika's ex-girlfriend took to social media to argue with fans who criticized her. Stephanie has clapped back against online critiques many times.
In Aug. 2020, for example, the OnlyFans content creator posted a list of the most common insults and negative comments she received after appearing on 90 Day Fiancé. In addition to body-shaming insults, she referenced some fans' assertions that she was pretending to be bisexual in order to appear on TLC.
"Wow, you dress like this and then act all conservative," Stephanie wrote in the caption, which suggested a litany of online pushback. "I guess you can take photos like this but boob molds are too much? You're just asking for it. You're fake. Are you still bisexual? Spoiled rich b*tch. Mommy and daddy must be proud. Attention whore. Clout chaser. Gay for pay."
While she's admitted to sharing much of the fault for her breakup with Erika, it looks like Stephanie won't accept any online bullying anytime soon. The former 90 Day Fiancé cast member has never seemed shy about standing up for herself when she feels someone crosses a line.