'90 Day Fiancé': Stephanie Matto Shares an Original Song About Dirty DMs; Usman Umar Approves
Since Stephanie Matto and Erika Owens broke up on TLC's 90 Day Fiancé: Before the 90 Days, Stephanie has been dealing with some harsh backlash from unhappy fans. Many 90 Day Fiancé viewers didn't like the way Stephanie treated her Australian girlfriend on the show.
But Erika's ex has held her head high, frequently taking to Instagram to interact with fans, give behind-the-scenes info on 90 Day Fiancé, and defend herself from negative comments. The 29-year-old OnlyFans content creator and YouTuber recently took a break from the more serious topics to share an original song—made up entirely of inappropriate DMs she'd gotten on Instagram, Patreon, and other social media platforms.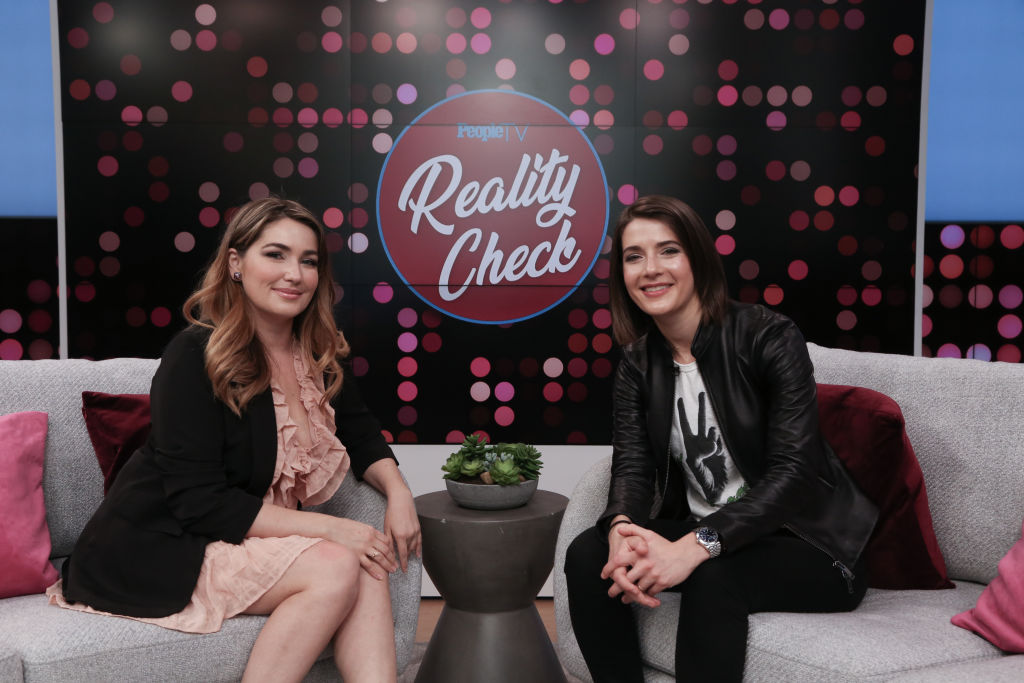 Stephanie joked about the inappropriate DMs she gets in an original song
In a recent Instagram video, Stephanie shared an original, comedic song about the sexual harassment she gets on social media. She captioned the video, "Would this stop if I just put my t**s away? Are you tired??? These questions and more will be answered in next weeks episode of 'what the f*** am I doing with my life?'"
The NSFW song was like a "greatest hits" rundown of the unsolicited messages many women, especially 18+ content creators, receive on social media. The 90 Day Fiancé star played the piano as each line—like "Wanna smash?" and "When can I see you naked?"—was accompanied by a screenshot from a bold stranger.
In addition to a few X-rated one-liners, Stephanie's song included some tamer and downright odd comments, like "Nice a** babe," "Nice boobs," and "Do you sell feet pics?"
The chorus was the tried-and-true pickup line, "Are you tired? 'Cause you've been running in my mind all day."
'90 Day Fiancé' fans had mixed reactions to the song
While most 90 Day Fiancé fans seemed to take the light-hearted song in the funny way it was intended, some critics claimed that Stephanie shouldn't be calling out the strangers who sent her the DMs when she was an adult content creator.
"Not saying it's right but what do you expect was going to happen when you post half naked pics and have an [OnlyFans]," one critic commented. "You have every right though to wear and do what you want but you take the lows with highs, you just seem like you're trying to get people to feel bad for you."
But the 90 Day Fiancé star responded, pointed out that the song wasn't meant to be taken at face value—and adding that not every internet stranger had the same bad manners. "It's a joke!!!" Stephanie replied. "Lol also, give my OnlyFans and patrons more credit. There's mad cool people who follow me there who can pay a woman a compliment respectfully."
Stephanie's supporters defended her, arguing that Stephanie's choice to sell nudes or risqué photos had nothing to do with how she should be treated. "These men make themselves look bad," one fan exclaimed.
Another 90 Day Fiancé fan pointed out, "Just because she dresses a certain way doesn't mean people have to send her dirty/inappropriate messages. She's making light of the situation."
Others reminded critics to take a chill pill and take the song as the joke it was meant to be. "This will truly separate those that have a sense of humor and those that do not," one Instagram user argued.
Usman Umar chimed in with a reaction, prompting a fan uproar
A few of Stephanie's 90 Day Fiancé castmates also chimed in with their opinions about the song. Jon Walters praised the video, writing, "They didn't even say 'please.' 🤷🏻‍♂️ no f***ing manners @stepankamatto this is absolutely brilliant."
Meanwhile, Usman Umar—Babygirl Lisa Hamme's Nigerian husband and an entertainer in his own right—expressed his support for Stephanie with fire emojis.
Immediately, 90 Day Fiancé fans couldn't help but point out that they didn't think Babygirl Lisa would exactly be pleased. After all, she's not a big fan of her much younger husband getting attention from women on social media—or paying attention to them himself.
"Uh oh, baby girl is gonna be pissed," one viewer exclaimed. Another agreed, "You better chill your wife's gonna give you trouble." Yet another commenter warned Usman, "I think Lisa will scream at you for 1 week after this comment."
But another commenter thought Usman's attention might just lead to another songwriting session for Stephanie. "Damn. Now she has to write a song about crazy wives coming into her DM," they wrote.