'90 Day Fiancé': Stephanie Matto Wishes Erika Owens Had Showed Up At the Airport Before She Left
Erika Owens and Stephanie Matto went through a tumultuous relationship and messy breakup on TLC's 90 Day Fiancé: Before the 90 Days.
Stephanie, a 29-year-old social media influencer, YouTuber, and OnlyFans 18+ content creator from New York, met Erika, a 24-year-old photographer from Australia, online. Stephanie and Erika quickly fell head over heels for each other.
But when Stephanie headed to Australia to visit Erika, her jealousy and insecurities got in the way of their romance. After an explosive fight over Erika's ex, Stephanie broke things off.
On the May 24 episode of 90 Day Fiancé: Before the 90 Days, "Hard Habit to Break," Stephanie headed back to the U.S. alone. But before she left, she admitted that she'd hoped to see Erika one last time at the airport.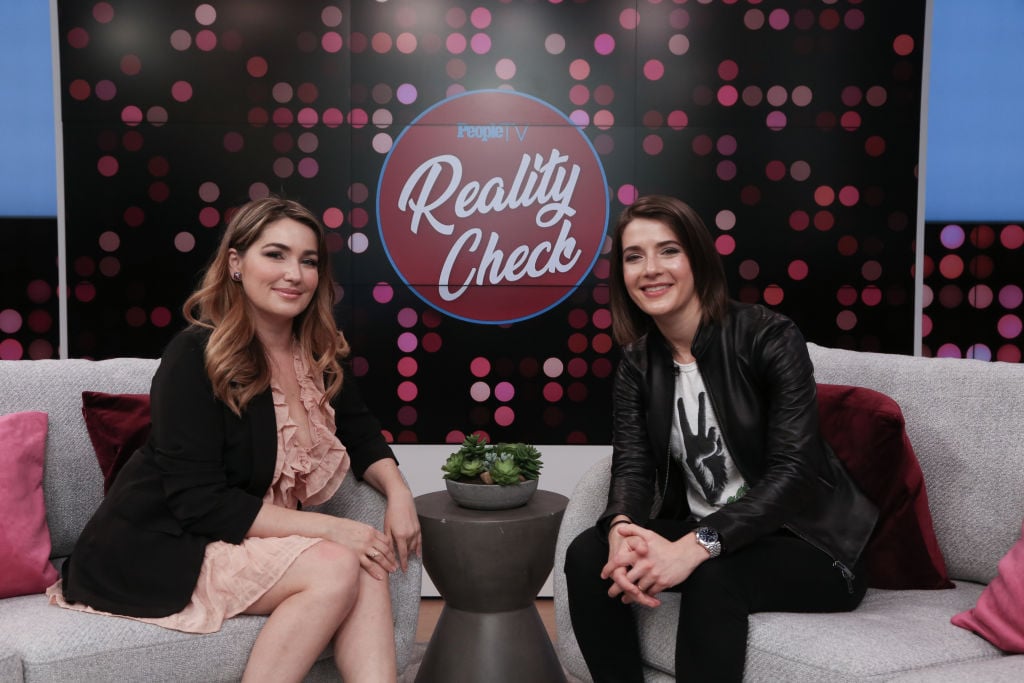 Stephanie said her relationship with Erika was 'over'
As she packed her bags, Stephanie reflected on her breakup with Erika and her whirlwind trip to Australia. "This trip went by so fast, and it ended in the worst way possible," she lamented.
After a massive fight in their hotel room about her girlfriend's on-again, off-again ex-girlfriend of almost a decade, Stephanie told Erika she was done with the relationship. At a final face-to-face meeting for coffee, Erika called her ex out for flying across the world to see her and allowing Erika to come out as bisexual to her family if she wasn't sure about their connection.
The 90 Day Fiancé star told TLC producers that, since then, they hadn't spoken at all. Although she hadn't gotten sufficient closure, it seemed clear from both sides that their relationship was done for good.
"Erika and I, we have not spoken. We have not texted at all," Stephanie said sadly. "My relationship with Erika is over."
The '90 Day Fiancé' star admitted she still loved her ex
While Stephanie seemed to think her decision to end things with Erika was the right one, the 90 Day Fiancé star admitted that she still loved her ex-girlfriend and wasn't sure how to move on.
"I'm sad. I'm disappointed," Stephanie confessed. "I really did love her. I still do…You don't just stop caring for somebody because you break up."
And because Stephanie—who hadn't yet come out as bi to her family—had lied to her mom about the purpose of her trip to Australia, she was frustrated that she wouldn't be able to process the breakup with her loved ones.
"It's going to be so weird," she said about returning to the U.S. "I had such an emotional experience here, but my mom still doesn't know about my bisexuality…I'm just gonna be bottling it up this whole time."
She even confessed she wished Erika had shown up to see her off
At the airport, Stephanie looked heartbroken about how things had ultimately turned out. "The last time I was at the airport, Erika was here," she said sadly, remembering their elated first meeting. "I was holding hands with her. I can't believe that this is where we are now."
The 90 Day Fiancé star looked around hesitantly, but she realized she was completely alone. Stephanie revealed that a part of her had hoped to see Erika one last time and confirm that what they'd had was real.
"I was hoping she would show up at the airport, just to like, say goodbye, and give me a hug," Stephanie confessed. "I would just say, 'I'm sorry that it ended this way, and it's not what I wanted.'"
Still, the 90 Day Fiancé star didn't regret taking a risk for what she thought might be true love. "I don't regret coming here," she said, her eyes filling with tears. "That's a risk you take in any relationship. And I will always have a piece of Erika in my heart, and I hope one day, we can talk."