'90 Day Fiancé': Stephanie Matto's Rumored Fiancé Once Claimed She Faked Being Bisexual to Get on the Show
90 Day Fiancé alum Stephanie Matto and her ex-girlfriend Erika Owens were the first same-sex relationship in franchise history. The couple appeared in season 4 of Before the 90 Days, but ended up calling it quits in a May 2020 episode.
Now, Stephanie says that she's engaged to YouTuber Nik Stone, aka Your Wet Sock. Who once claimed Stephanie faked being bisexual to get cast on the popular TLC series.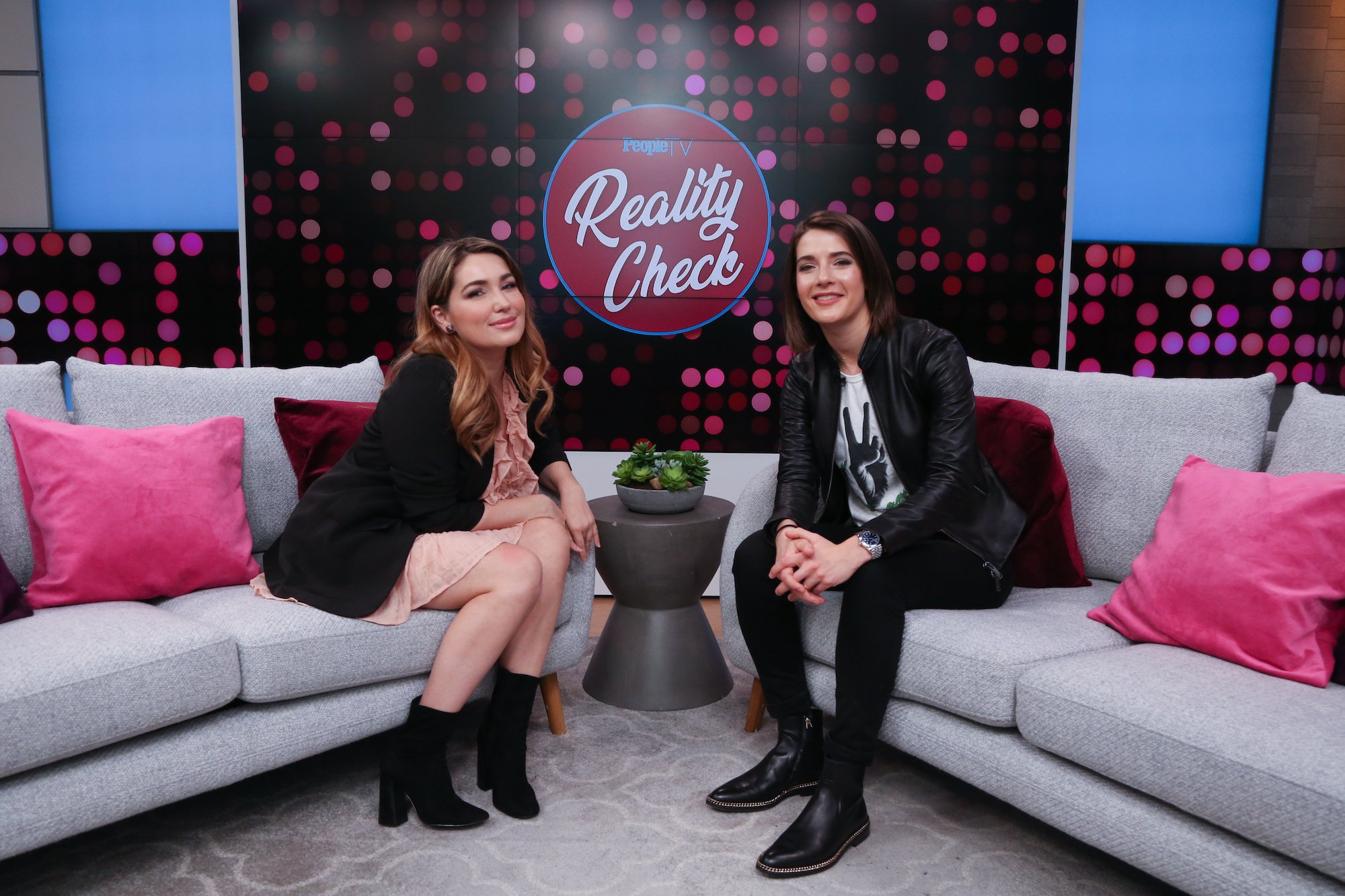 Stephanie Matto and Erika Owens met via social media before starring on '90 Day Fiancé
Stephanie was born in the Czech Republic and moved to New York City with her mom at the age of seven. But the transition to a new language and culture wasn't easy. Stephanie says she started her own YouTube channel — Stepanka — to stop "feeling so alone."
Over the years she grew her following on both YouTube and Instagram and became an influencer. Which is how she ended up connecting with Erika. The Australian photographer slid into her DMs, which led to a long-distance relationship online.
Fans weren't buying Stephanie and Erika's relationship
Stephanie traveled to Australia and met Erika in person on 90 Day Fiancé: Before the 90 Days. But Stephanie wasn't out as bisexual to her family. And the serious lack of chemistry between the couple was evident. Which caused some fans to wonder if Stephanie was being honest.
One of those fans was YouTuber Nik Stone, aka Your Wet Sock. He's found success in recent years with content centered around TLC stars. Currently, Nik has about 250K subscribers. And his most popular videos feature him subscribing to NSFW pay platforms of TLC stars and rating their pics.
In one of his OnlyFan reviews, Nik targeted Stephanie. But this was before the rumors started swirling that Nik and Stephanie were engaged.
The '90 Day Fiancé' alum's rumored fiancé accused her of faking her sexuality
In a video Nik posted in June 2020 titled "I Bought Stephanie Mattos Onlyfans," he accused her of pretending to be bisexual to get cast on 90 Day Fiancé and to get more views on her social media.
His take on the relationship was that they had zero chemistry. And he described Stephanie's treatment of Erika as "manipulative." Nik did share his excitement, though, that a fellow YouTuber had made the cast of the TLC series.
Stephanie Matto calls Nik Stone her 'hubby'
In a recent post to her Instagram Story, Stephanie surprised fans when she shared a pic of her and Nik and referred to him as "hubby" in the caption. She later posted that same pic on her main page and wrote, "I never knew love until I met you."
When people started commenting about Stephanie's use of the word "hubby" and asking about the wedding, she replied that it was "truly the happiest moment of my life."
Stephanie later clarified that she wasn't married to Nik yet. But, she did say they are engaged. On his YouTube page, Nik wrote, "Oh btw Stephanie and I got a thang now… it seems like just yesterday I was making fun of her and now we make out big poggerz."
'90 Day Fiancé' fans are skeptical
After OnlyFans announced that they were removing explicit content from their platform, Stephanie decided to launch a new site called Unfiltrd. Some fans believe Stephanie's sudden engagement could be a publicity stunt.
OnlyFans eventually reversed that decision. But, Stephanie and some of her fellow TLC stars are sticking with their new platform — and Nik just joined.
"Hubby posted some photos to his Unfiltrd. Couples that work together stay together," Stephanie shared.
The 90 Day Fiancé franchise airs Sunday and Monday nights on TLC.
RELATED: '90 Day Fiancé' Star Stephanie Matto Makes a Staggering Amount of Money Outside of the Show