'90 Day Fiancé': Steve Harvey Roasts Babygirl Lisa Hamme
90 Day Fiancé star Babygirl Lisa Hamme has been raising eyebrows since she first appeared on the show. The 52-year-old American has been dating Usman Umar, a 30-year-old aspiring rapper in Nigeria. The two met on Facebook, and since then, Hamme has been angling to tie the knot with her Nigerian love. However, some are finding humor in Hamme's situation. Comedian and gameshow host Steve Harvey recently roasted Hamme during a segment of The Steve Harvey Morning Show.
Not the first celebrity to bait Babygirl Lisa Hamme
Babygirl Lisa Hamme seems to have some trouble discerning sarcasm and baiting from real messages and callouts on social media. This was evidenced when the 90 Day Fiancé star fell for a series of private messages from Trisha Paytas. 
Paytas, who is well known for her sometimes controversial videos on YouTube and Instagram, posted a video of herself enjoying Usman Umar's song "I Love You," a track he wrote for Babygirl Lisa. 
Paytas captioned the video, "This one goes out to baby girl Lisa. The love that you and @officialsojaboy share is so pure and real. I hope to find someone who loves me this much. I dedicate this dance to finding true love."
Umar shared the video to his own account, and Paytas mentioned Babygirl Lisa Hamme in her story, pointing out how mad she was likely to be. Hamme did not disappoint. Hamme took to Instagram DMs to insult Paytas, who strung her along, offering to share Umar with her for the right price.
Hamme eventually wrote to Paytas, "But watch your page. Bc I see your a** is blocked. I warned you. You f*ck with my husband. My fans going report you. Going be fun baby huh [sic]."
Steve Harvey roasts Babygirl Lisa
Now, Babygirl Lisa Hamme is getting roasted by none other than Steve Harvey. The 90 Day Fiancé star was mentioned during a recent segment of Harvey's The Steve Harvey Morning Show. 
Harvey seemed bemused by the entire situation. And suffice it to say, he did not mince words when it came to Hamme. "Nigerian dude, 30 years old, has been online dating this white woman that's 52, looks 70," Harvey started. 
"[She] fell in love with the Nigerian rapper, and he sent her a video with a little young little pretty a** African girl in it. She got mad, 'That should have been me!' Who puts an old-a** white woman in a rap video as the video vixen?" asked Harvey. 
Harvey went on to discuss how Usman Umar needed his mother's blessing to make the marriage with Hamme happen. Harvey went on to describe Umar's interaction with his mother when he told her he wanted to go to America. 
"She said, 'Why would you go over there, they don't even like black people over there.' I said, this is my show right here!" laughed Harvey. "In Nigeria they know that!"
'90 Day Fiancé' fans react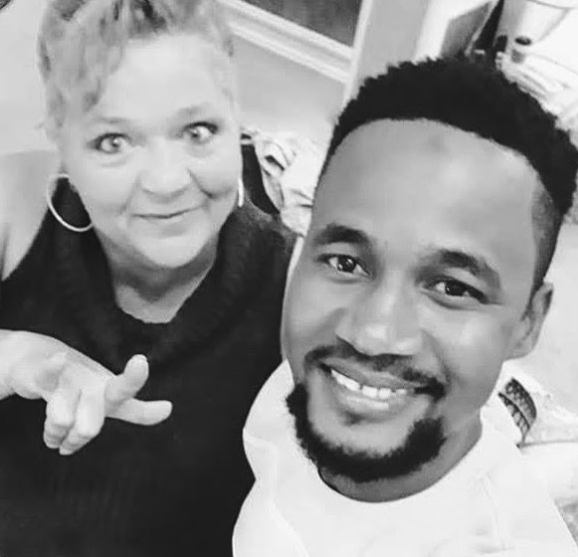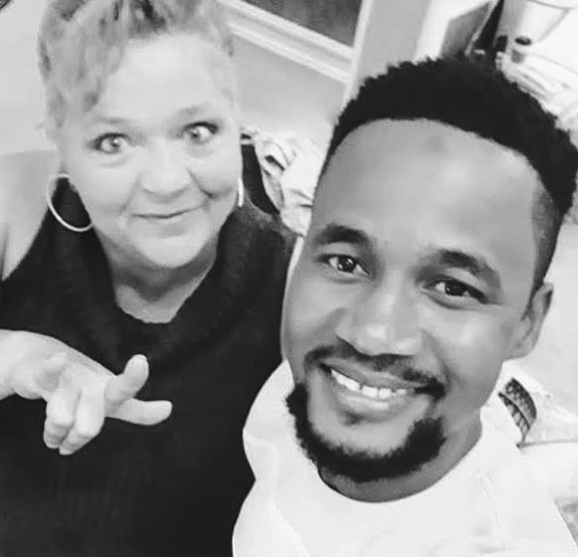 90 Day Fiancé fans seemed to get a huge kick out of Steve Harvey's breakdown. They generally seemed to agree with Harvey's assessment that Babygirl Lisa Hamme wasn't right for Usman Umar.
One YouTube user wrote, "Yooooo!!!! This was too funny! I needed this. He's right though. Lisa is too old for Soja Boy."
Another comented, "He is saying everything we have been thinking the whole d*mn time!"
"I know damn well Sojaboy was never in love with Lisa. Lisa is being clowned everywhere," wrote another user.