'90 Day Fiancé': Steven Calls Sex 'Skoodilypoop' and Fans Hate It
90 Day Fiancé couple Steven and Alina are looking at options for living together in Turkey, but the couple has already hit some snags. Notably, Steven seems concerned with the concept of cohabiting — he claims he won't be able to control himself around Alina which is a red flag in itself. Fans notice that Steven uses a special word when he's talking about sex with Alina. He calls it "skoodilypoop," and suffice it to say, fans are not impressed. 
'90 Day Fiancé' star Steven is afraid to cohabit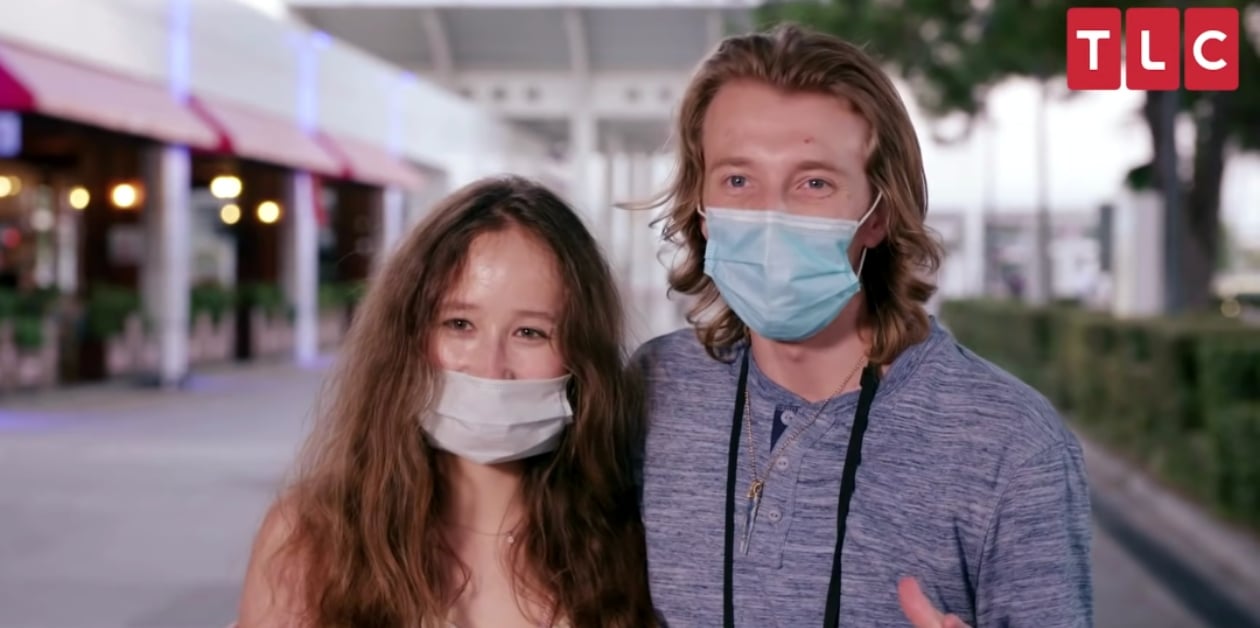 90 Day Fiancé stare Steven was not comfortable with the idea of cohabiting with Alina. Steven, who takes his Mormonism very seriously, was worried about the temptations that could come along with staying in the same apartment. 
"You're very sexy, Alina. I think I would have a very hard time controlling myself," he told her. Alina was quick to call Steven out.
"No, that doesn't work for me. You can control yourself," she told Steven. 
What Alina didn't know at the time was that Steven had also been keeping a secret from her. Alina is a virgin, and Steven, a Mormon, holds virginity in high regard. 
"I am still a virgin. Not because I planned it, it just never happened, so, since I respect the rules of Mormon religion, Steven and I agreed to be innocent, untouched, and pure for each other," Alina told producers. However, Steven is not a virgin, and has been hiding that from Alina.
"One thing that I still need to tell Alina is that I am not a virgin and that I've had sexual relationships in the past. Those are things that are not endorsed by the church and those are things that I did," Steven told 90 Day Fiancé producers. 
Steven has a unique word for sex
Fans feel as if Steven isn't on the maturity level he should be at for his age, especially when it comes to sex and relationships, though this could simply be a matter of sensitivity as a result of his Mormon faith.
During a recent 90 Day Fiancé episode, fans noticed that Steven uses a unique word for sex when talking about it with Alina — "skoodilypoop."
At one point, he mentioned that living with Alina will make it "a lot more tempting to skoodilypoop." Later, he told producers that "skoodilypooping is when you…you do it."
'90 Day Fiancé' fans were not impressed
Steven playing the innocent card doesn't seem to be working for many fans, especially given that the 90 Day Fiancé star lied about being a virgin, and has also asked Alina if she'd be okay with him dating other women. 
"I grew up Mormon, and I'm very well acquainted with this type of weird Mormon dude. I think she underestimates just how deep the awkwardness and weirdness goes with these dudes. A lot of them can seem nice, but are actually absolute creeps. I kinda get this vibe from him," opined one Redditor. 
I could never bang anybody who referred to sex as 'Skoodilypoop' omg, I wouldn't ever be able to take them seriously lol," wrote a Reddit user. 
"The mere fact that you call it skoodilypoop tells me you're not ready," suggested another user. 
Not everyone agreed, however. Some fans pointed out that Steven is not the first 90 Day Fiancé star with a cringe-worthy name for sex.

"I mean, everyone thought it was cute when David and Anny called it 'boom boom" or [Aladin and Laura] called it 'jiggy jiggy' or whatever," wrote one fan.