'90 Day Fiancé': Steven Explains Why He Asked Alina About Other Women
'90 Day Fiancé' couple Steven and Alina could already be on the rocks. Steven asked Alina if he could date other women, and now Alina has a plan to test him.
90 Day Fiancé fans aren't sure what to make of Steven "with a v" so far. The new TLC star is hoping to make things work with Alina, who lives in Russia, but there have been some concerns on Alina's end when it comes to Steven and faithfulness. Steven, who is a Mormon, even asked Alina if he could date other women, something she did not take well. Now, Steven is trying to explain himself — and Alina has a plan to test his faithfulness. 
'90 Day Fiancé' star Alina hurt by Steven's request
90 Day Fiancé couple Steven and Alina met online through a language-learning application. The two quickly became romantically interested in one another, and are now pursuing a relationship across the globe. 
Now, the two are considering spending some time together in Turkey, but Alina has her doubts when it comes to Steven — in part because of his interactions with and about other women. 
"I already have reasons not to trust him because he see other girls, like, spend a lot of time with female friends. He asked me if he can go on dates. And now he wants so badly to live in separate apartments. I don't like it," Alina told producers. 
"When Steven asked me if he could date other girls, I just burst into tears because he's in relationship with me and he have to pay attention only on me," she added. 
What's more, Steven has been keeping a secret. The 90 Day Fiancé star claims to be all about chastity and refraining from sex with Alina, who is a virgin, but has been lying about his own virginity. 
Steven explains his intentions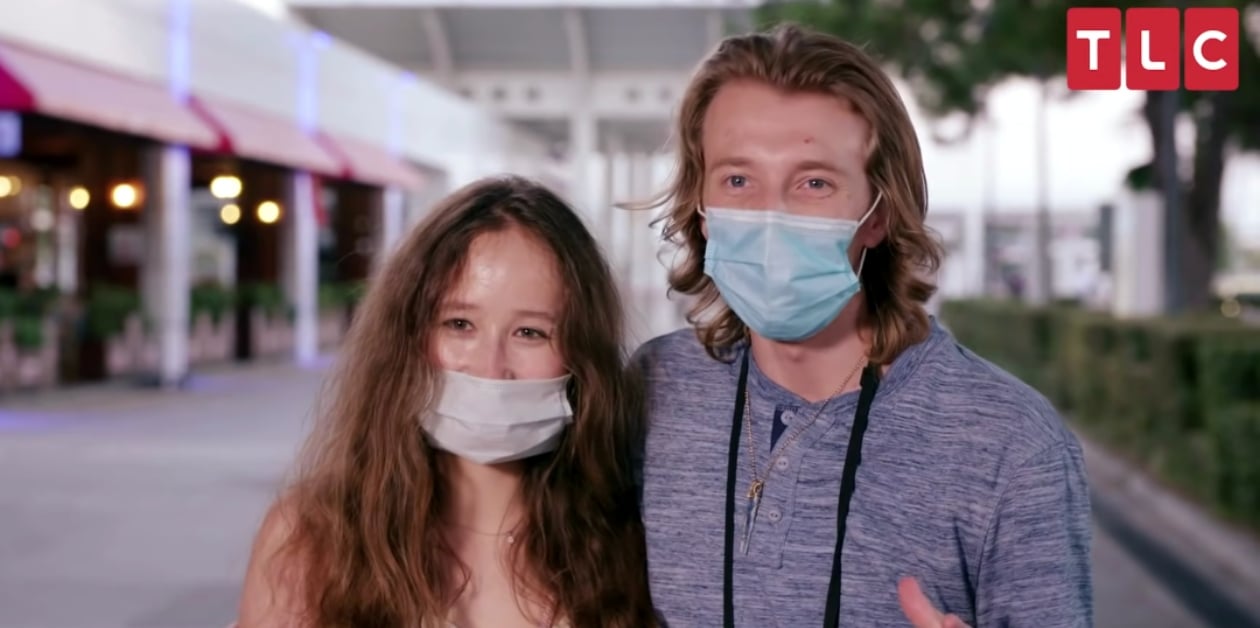 During a chat with Melicia Johnson of Entertainment Tonight, Steven discussed his decision to ask Alina if he could date other women. However, the 90 Day Fiancé star had very little to actually say about the question — he seemed to talk in circles around it. 
"It's kind of complicated," was the gist of his reply. He urged viewers to keep watching or more answers. When Johnson asked if he'd feel comfortable with Alina dating other men, he expanded a little bit on his feelings. 
"I feel like that would be good because you know, we were long-distance and we had never really spent that much time together," Steven said.  
"And I had just gotten out of a relationship and I didn't feel emotionally ready yet to really dive into a relationship. Especially with someone as amazing as Alina because I really felt like we had a connection, and I really felt like something was different about her, and I wanted to be ready for that," he added. 
"So I feel like if she wanted to I wouldn't have an issue with it, and I wouldn't ever ask her to do something if I wasn't comfortable with her doing it. Because I think in relationships it's super important to be mutually like, on the same level."
Alina plans to put him to the test
Alina doesn't plan on letting Steven off the hook too quickly. The 90 Day Fiancé star has hatched a plan to test Steven's faith. Alina puts her friend Masha up to baiting Steven with texts from another woman. 
Alina and Masha plan to see if Steven takes the bait — if he does, Alina suggests it will be a major problem for their relationship moving forward. This is especially relevant given his stated interest in other women. 
"If he doesn't pass this test, my heart will be broken. I don't know what I'm going to do after that," Alina explains.