'90 Day Fiancé': Steven Frend's Buddies Wonder If He's Ready For Full-Time Marriage and Parenting With Olga Koshimbetova On 'What Now?'
Steven Frend was far from a fan favorite after he first appeared on TLC's 90 Day Fiancé Season 6. Viewers criticized Steven for his harsh and often selfish treatment of his Russian wife, Olga Koshimbetova—especially when she had just recently given birth to their son, Alex (now two years old).
While many 90 Day Fiancé fans took to social media to encourage Olga to leave her American fiancé, the young couple ultimately stayed together. Olga and Steven got married in 2019 in Steven's home state of Maryland, and both say they've grown and matured over the past two years.
On a recent episode of TLC GO's 90 Day Fiancé: What Now, Steven prepared for Olga's arrival to the U.S.—hopefully for good. His friends took him out to the bar for one last hurrah before he settled into full-time marriage and parenting. They weren't so sure that he was ready for the big change.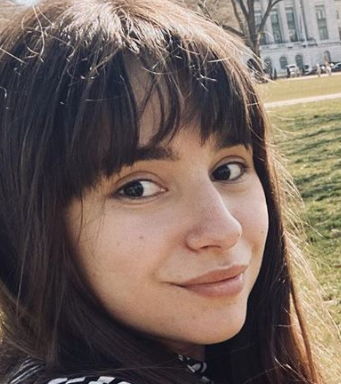 Steven's friends warned him just how different married life would be with a baby at home
The night before Olga was slated to come to the U.S. on the K-1 visa, Steven had a "bachelor party" of sorts with two of his close friends, Kyle and Justin. The three buddies headed out for drinks in advance of Olga and Alex's arrival.
"Are you ready for this?" Kyle asked his friend, looking a bit skeptical.
Steven said he was tired of communicating with his family via smartphone and was ready to strengthen their bond in person. "I'm excited, for sure, to have them with me," the 90 Day Fiancé star told his friends, "so I can be on the same time schedule, and not always be on FaceTime and stuff like that."
Still, Steven's friends wondered if he knew exactly what he was getting himself into. Justin pointed out that Steven, just 21 years old, had never lived with a girlfriend full-time before.
"I've lived with her in two-month spans," Steven insisted, referring to 22-year-old Olga.
"Two-month spans, and you've always been able to go home," Justin corrected him. "You're gonna have the baby. You're gonna be living with her for the first time. It's going to be a lot different."
The '90 Day Fiancé' star admitted he was concerned about learning to co-parent with Olga
Despite the impending changes, Steven said he was more than ready to start his new life with his wife and child. All it would take, he claimed, was a little compromise.
"We're really going to learn a lot more about each other," the 90 Day Fiancé star said. "We're just going to go every day, day by day."
Still, Steven knew his little family wouldn't come together perfectly right away. With his new job taking him away from home most of the day and Olga having been used to her daily routine with Alex back in Russia, the young dad thought things might be tense and awkward at first.
"Olga has spent the whole year in Russia by herself taking care of Alex," Steven told TLC producers. "She has her own way that she takes care of Alex, and certain things that I want to do, she might not be happy with. So we're going to have to learn how to be 50/50 with raising Alex."
The young dad's friends predicted 'bumps in the road' in his relationship with Olga
As for Steven's friends, they thought he might be a little overconfident about how easily he would slip into the life and routine of a full-time family man.
"I do see bumps in the road that they're definitely going to have to get over," Kyle predicted. "It's going to be a new experience for Olga."
Steven, for his part, didn't seem to think he'd need to completely sacrifice his partying lifestyle for Olga and Alex. When Kyle joked about getting Steven plenty of drinks to celebrate his "last night" out with the boys, the young father pushed back.
"It's not going to be my last time doing it," the 90 Day Fiancé star insisted.
"So, is Olga going to be okay with you going out still going out and hanging out and doing your thing?" Justin asked skeptically.
"Absolutely," Steven asserted. "That's the thing with most parents. They think they have to give up their life because they have a kid. Olga and I are trying to learn how to balance our life equally with having a kid." He added that he even planned to bring his son along to parties sometimes.
While Steven seemed to have things all mapped out for himself, his friends weren't entirely convinced. Justin admitted that he worried his friend was in over his head when it came to what being a husband and dad truly entailed.
"I'm concerned that he's not really sure of what he's getting himself into," Justin told 90 Day Fiancé producers. "He doesn't act like he has a child. Once Olga and the baby get here, Steven is going to have to grasp reality here soon."