'90 Day Fiancé': Steven's Strange Watermelon Comment to Alina Sends Fans Over the Edge
In 90 Day Fiancé: The Other Way Season 3, Steven shocks fans with his cluelessness when he asks his girlfriend, Alina, if she wants a watermelon amid an important conversation about their future. 90 Day Fiancé fans are perplexed by Steven attempting to distract Alina from being disappointed with some fruit, especially since he was the only one who wanted watermelon.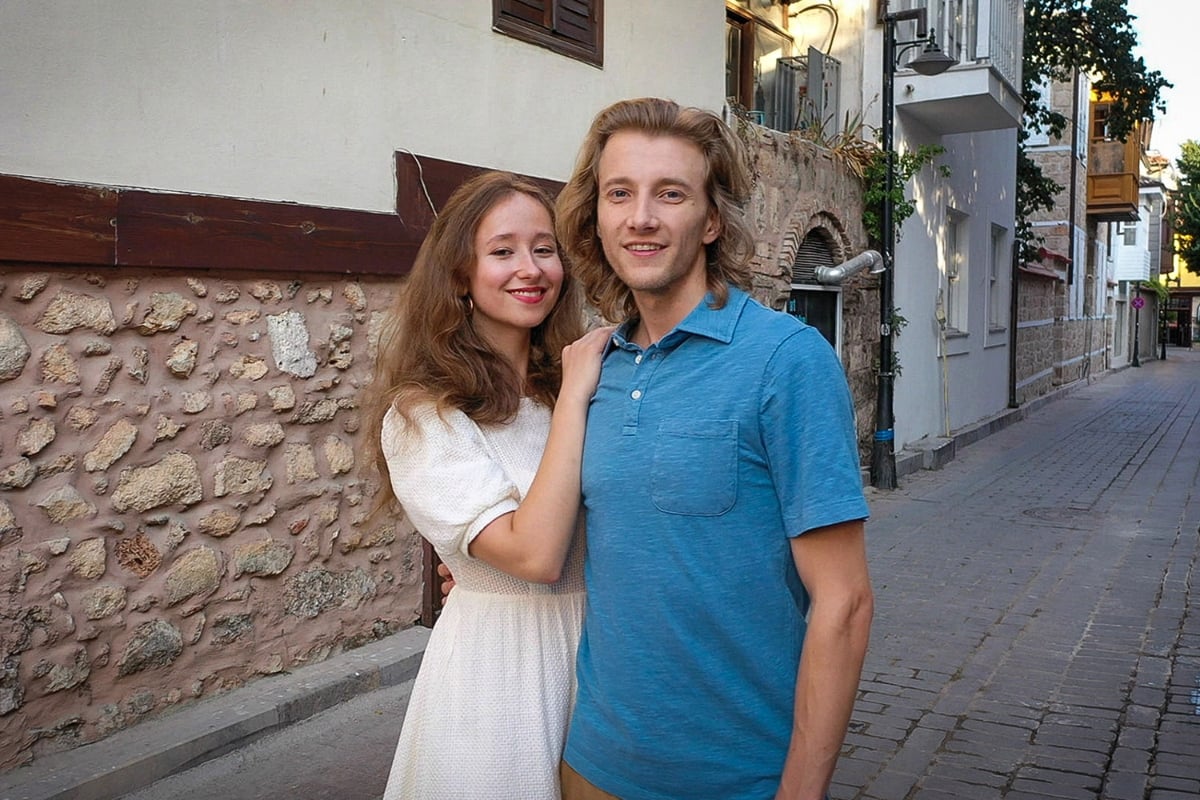 Steven tells Alina he's not as ready to commit to marriage as she is
After visiting an immigration lawyer, Steven and Alina realize how extensive the process will be to marry in Turkey as an American and a Russian. Since they only have 90 days on their tourist visas, the lawyer advised them to begin the marriage process as soon as possible.
On the ride home, Steven asks Alina about how she's feeling about rushing the marriage. Steven asks Alina, "When do you think you'd be ready to make that decision?" Alina surprised Steven by saying that she's been ready to marry him. She said, "Maybe I need just one more week."
She said that the marriage would prove to her that Steven is serious about their relationship. He said that leaving his job and his family back in the United States was proof enough of his commitment. He said, "Leaving all of that was kinda me saying to you that I am ready for a serious relationship."
Steven interrupts the important marriage conversation with Alina to get watermelon
Steven then told Alina about his hesitation to marry quickly. He said, "I'm not at the same level of readiness as you are." He hopes that he and Alina can take the wedding vows seriously because he believes it is the most significant decision of their lives. Alina gets quiet, and Steven asks her what's wrong. She said she was upset that Steven wasn't on the same page as her regarding marriage and commitment.
The awkward car ride becomes even more awkward when Steven thinks it's a good time to bring up food. He asks Alina, "Do you want me to go to the store and buy you a watermelon?" Alina shakes her head no. Then Steven says, "I kinda want a watermelon. That sounds nice."
Fans react to Steven's strange watermelon comment
90 Day Fiancé fans had a heyday on Reddit discussing how strange it was for Steven to bring up watermelon during such a meaningful conversation. One Reddit user wrote, "What I took from this is that he's the kind of person who, if HE wants something, will present it to you as though it's a thoughtful gift from him when really he just got it for himself. Swell guy."
Another fan pointed out just how the watermelon comment proved just how clueless Steven could be. They wrote, "Omg, when he asked her is she wanted a watermelon, I nearly died laughing? 'Yeah, I know I convinced you to move to Turkey so we could get married, and now I'm second-guessing things after we've gotten here, but wanna watermelon' like, goodness I wanted her to push him out that cab so bad."
While Alina is well aware of how quirky Steven is, fans could tell that the comment was not only horrible timing, but it showed his selfishness. The watermelon comment made many 90 Day Fiancé fans convinced that Steven isn't mature enough to be a good husband to Alina. It will be interesting to see how the rest of Alina and Steven's journey will play out on 90 Day Fiancé: The Other Way Season 3.