'90 Day Fiancé': Sumit Reveals That He Owes His In-Laws $20,000
Jenny Slatten and Sumit are one of the returning international couples on the second season of Lifetime's 90 Day Fiancé: The Other Way. Sumit—a 32-year-old from Delhi, India—and Jenny—a 62-year-old from Palm Springs, CA—revealed on the Jun. 8 season premiere of the 90 Day Fiancé spinoff that they were still navigating many of the same problems.
Five months after he last saw Jenny in person, Sumit revealed that he had filed for divorce from his wife, whom he'd wed in an arranged marriage without telling his longtime American girlfriend. Now, the 90 Day Fiancé star insisted that he was going to be completely honest with his future wife.
But there were several obstacles in their way, including Sumit's family's disapproval of his decision and his outstanding debt to his estranged in-laws.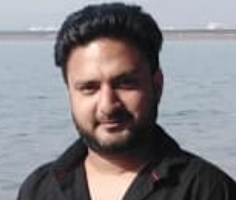 Sumit promised that he was turning over a new leaf
On the season premiere of 90 Day Fiancé: The Other Way, Sumit reflected on his relationship with Jenny—including the heartbreak he faced when she headed back to the U.S. after finding out he was married.
That wasn't the first major lie he'd told her, either; in fact, Sumit catfished Jenny for the first few months of their online relationship. The continued dishonesty, he explained, had left Jenny unable to trust him.
"Jenny going back to the U.S., probably, that was the hardest day of my life," Sumit admitted. "The last few months were a very dark time for me, mentally, emotionally. The only thing that's helped me to get through all this was Jenny."
But Sumit insisted that he wasn't going to lie anymore. "I already experienced the drawbacks of lying, and now I'm really scared to lie to anyone," the 90 Day Fiancé star assured TLC producers. "When I finally get divorced, like, straight away, I'm gonna marry Jenny."
Sumit let his friends, Vicky and Rajeev, know about what was going on in his tumultuous May-December relationship. "Jenny's coming back once again," he said happily—but his friends weren't as pleased as he was to hear the news.
"Be careful. The trouble is also coming to India," one of Sumit's friends quipped.
Jenny's husband-to-be agreed that his troubles were far from over, especially when it came to his family. But this time, he declared, he wasn't going to give up on love so easily. "I know my parents won't be happy, but I need to make them understand," Sumit explained.
The '90 Day Fiancé' star revealed that he had to pay his ex-in-laws $20,000
When it came to Sumit's soon-to-be-ex-wife, it seemed there were even more hurdles in store for Sumit and Jenny. Although the families had agreed to a mutual divorce, Sumit dropped a bombshell. He owed his estranged in-laws a whopping $20,000 as part of the divorce agreement.
Sumit explained that his ex-wife's father wasn't happy with the amount of money he'd spent on the wedding. "My father-in-law said, 'Pay me back, and then I'll let my daughter separate [from] you,'" the 90 Day Fiancé star revealed.
"I know, like, 20,000, it is a big amount," Sumit lamented. "I paid half of it all. I paid $10,000 already."
"And $10,000 is still pending?" one of Sumit's friends asked incredulously.
Jenny's fiancé confessed that his parents were helping him out with his debt. "My father is helping," he said sheepishly.
The 90 Day Fiancé star's friends were confused about why they would help him get a divorce when they didn't approve of his relationship with Jenny. But Sumit said it all came down to love and loyalty.
"My parents are helping me because they love me. And it was a bad marriage," Sumit said. "But at the same time, they don't agree with my relationship with Jenny."
Jenny and Sumit insisted they were soulmates and would overcome any societal disapproval
When Sumit's friends questioned him about Jenny's age—and the knowledge that they wouldn't be able to have any children together—Sumit held firm. He insisted that he and his American bride-to-be were soulmates and that nothing would stand in their way.
"Society is not going to accept you," one of his friends warned him.
"Then who cares?" the 90 Day Fiancé star retorted. "No, it's never gonna be easy…But nobody can stop us. We're gonna get married. We're gonna be together."
When it came to Jenny and Sumit, he said, love would always conquer all. Sumit called his time with Jenny "the best time of my life ever."
"So I just want to live that once again," the 90 Day Fiancé: The Other Way star said wistfully.