'90 Day Fiancé': Sumit Says Jenny Complains Too Much
90 Day Fiancé couple Jenny and Sumit have been in relationship limbo since they've been on the show. Now they're back on The Other Way and it really doesn't seem as if much has changed. Sumit still seems to be stalling out on marriage, and Jenny is still on her temporary visa. Now, Sumit is admitting that he may have some apprehension when it comes to marriage, thanks in part to his past arranged marriage. What's more, he says that Jenny Slatten complains too much. 
Sumit claims Jenny complains too much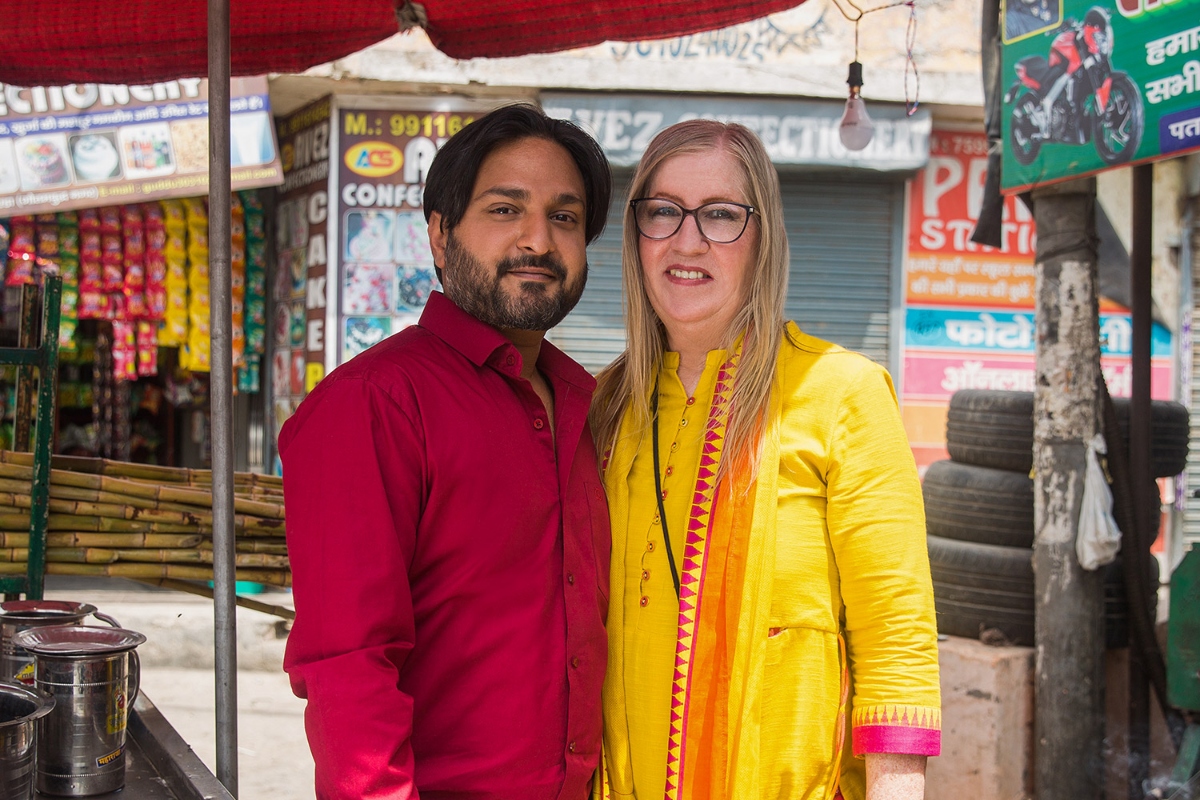 During an interview with Us Weekly, 90 Day Fiancé couple Jenny and Sumit played a version of the newlywed's game that had Sumit getting real about how Jenny gets on his nerves. 
When asked, and given permission by Jenny, Sumit revealed that it was her complaining that bothers him the most. She expected it to be forgetfulness. 
"I complain too much yeah. I do, it's true," Jenny Slatten admitted freely.
"I don't know if it's an American thing, but I don't think it's an American thing. She has issues with everything. India, you cannot change India into America. It's gonna take some time if you want to change it," explained Sumit Singh. 
Jenny also said that Sumit is the more romantic one in the relationship and that he's always making small gestures to show that he cares. 
"He'll just go and cook my something and he'll come in the room with it. I didn't ask for it, I don't expect it, he just does it. He's always just so caring and concerned about me," she said. 
The '90 Day Fiancé star' appears to fear marriage
90 Day Fiancé fans have been left wondering if Jenny and Sumit will ever tie the knot. While Sumit was certainly in a challenging situation given his arranged marriage amid his relationship with Jenny, it seems as if the two have been working on getting hitched for a long time. 
Sumit explained to Us Weekly that he does have some hangups when it comes to marriage stemming from what happened with his ex-wife.
"The fear is still there in my heart, in my mind, somewhere, but I know the person I'm living with is nice. I hope everything will go fine," he said. Jenny has been shown pushing for marriage on the show — she's clearly been feeling fed up with the fact that they're still not officially wedded in India. 
An astrologer told Jenny and Sumit not to get hitched
During a recent episode of 90 Day Fiancé: The Other Way, Sumit Singh took Jenny Slatten to an astrologer who seemed convinced that the two should not be moving too quickly into marriage. 
Sumit asked the astrologer how he could convince his parents that he and Jenny should be getting married sooner rather than later, and the astrologer told him he shouldn't try at all as it will simply cause a fight. 
"The planets will work the way they are designed to, so we cannot alter the fate. Okay? So if you want to contain this relationship, maintain the love within and amongst you two, you people don't have to force a marriage very fast," the astrologer added.
"Whatever that astrologer says, I don't care. Sumit needs to marry me. I mean it's sad, I wish that the man that I love could just make a decision, and stop listening to anybody else — be it your mom, your parents, anybody, and go ahead and do what you want to do," Jenny Slatten told cameras.