'90 Day Fiancé': Sumit's Family Finally Admits Why They Can Never Accept Jenny
On 90 Day Fiancé: The Other Way, Sumit Singh stood up to his family, asking his family to accept his fiancée, Jenny Slatten, into the family. While Sumit's family already told him that they don't accept her because of her age, they gave another surprising reason why they will not welcome her into the family.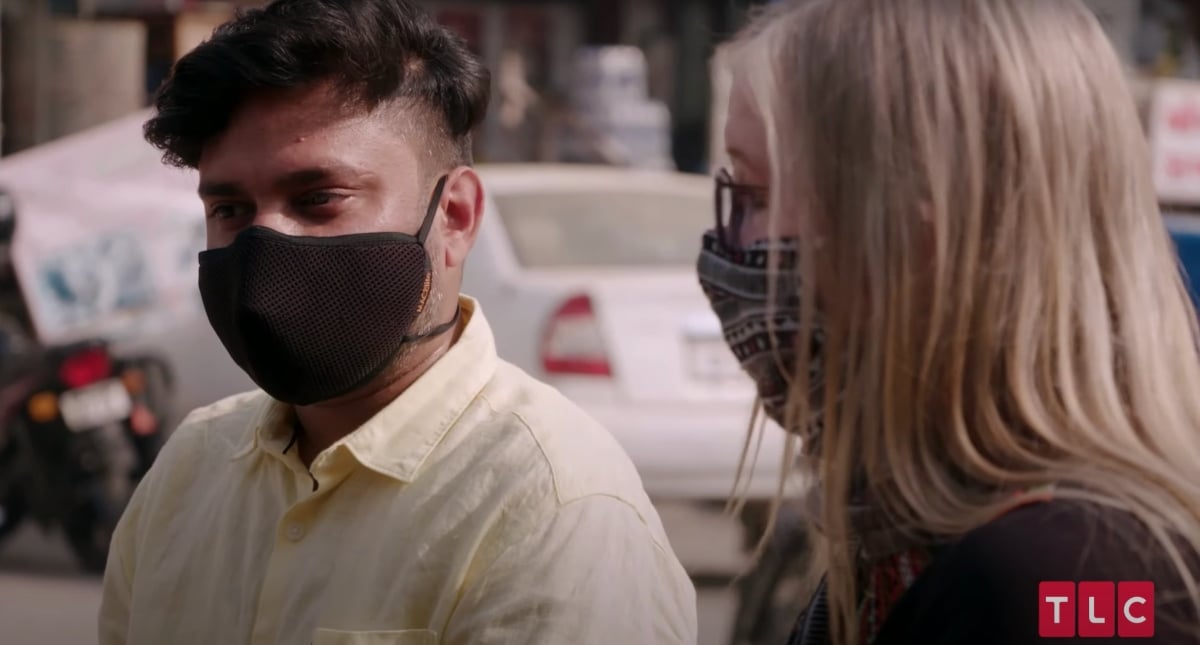 Sumit stands up to his family
During the Sept. 26th episode of 90 Day Fiancé: The Other Way, Sumit met with his family to discuss welcoming Jenny into the family. He finally decides to tell them that he and Jenny are engaged to be married. Sumit's mother, Sadhna, and his father, Anil, are congratulating their other son, Amit, and his wife, Shree, on their pregnancy.
The conversation gets awkward when Sumit begins to talk about Jenny. He says that the reason he wanted to meet was to understand why Jenny isn't allowed to be part of the "family moments." Sumit says that he finds it unfair that Jenny has to stay home during the celebrations with the family. Shree said that Jenny is welcome "as a friend of Sumit," but not as a "family member."
Sumit's family finally reveal why they won't accept Jenny
90 Day Fiancé: The Other Way fans finally understood the thought process behind why they couldn't ever accept Jenny. In the clip, Sumit's father tells Sumit, "We're not in the state where we can accept her in everything." Sumit's mother, Sadhna, tells Sumit that people tell her that her song is "doing wrong" by being with a woman 30-years his elder. She says that it's "stressful" for her to hear this from her community.
Sumit's father, Anil, goes into more depth about the societal pressure that is one of the main reasons they could never accept Jenny as their daughter-in-law. He says, "The society doesn't accept this relationship, then naturally it won't accept us either. Society would cut us off." Anil explained, "If we have any problem, our neighbors help us. And if we are cut off, then nobody will come to help us if we are in a problem. That's why we have a hard time."
Will Sumit's family ever accept Jenny?
Now there's the question, is there a way for Sumit's family to overcome societal pressures so that they could accept Jenny? After Sumit revealed that he and Jenny are engaged, his mother started crying before she walked out. Right now, there is little hope that Jenny will be accepted into the family.
Especially considering the way Sumit went about his relationship with Jenny. Since the beginning, Sumit was lying to his family about what he was doing. Sumit was still married when he told his parents that he was "working" in another city. When in actuality, he was living with Jenny. Sumit has gone against typical Indian customs time and time again. Not consulting his family before getting engaged to Jenny was another issue the family had with Sumit.
Fans will have to continue watching 90 Day Fiancé: The Other Way Season 3 to find out if Sumit's family will ever welcome Jenny into the family. It will be interesting to see how Sumit and Jenny's story will continue to play out. Fans are wondering if Sumit will defy his family and marry Jenny before her visa expires.
RELATED: '90 Day Fiancé': 3 Reality TV Shows to Watch If You're Tired of the TLC Series