'90 Day Fiancé': Sumit's Parents Reject Jenny and Sumit Says He Was 'Dying' in New 'The Other Way' Sneak Peek
Jenny Slatten and Sumit return to TLC on Jun. 8 for the second season of TLC's '90 Day Fiancé: The Other Way.' In a new sneak peek, Sumit's parents accused him of walking out on his family to be with Jenny.
Jenny Slatten and Sumit certainly raised some eyebrows during their first season on TLC's 90 Day Fiancé: The Other Way. Not only did the couple—62-year-old Jenny from Palm Springs, California, and 32-year-old Sumit from India—have a three-decade age difference, but Sumit catfished Jenny with someone else's pictures when they first met online.
Eventually, the 90 Day Fiancé couple fell in love anyway, and continued talking online for over five years before they planned to meet in person. But when Jenny sold everything, left her daughter and daughter-in-law behind, and left her job to move to Sumit's home country, she found out that Sumit was already in an arranged marriage—and hiding his long-distance relationship from his family.
On the second season of 90 Day Fiancé: The Other Way, which premieres at 8 p.m. EST on TLC on Jun. 8, Sumit and Jenny will return. And they both swear that the third time's a charm when it comes to their love. In recent sneak peeks and preview clips, however, the 90 Day Fiancé couple still seemed to be facing plenty of obstacles before they could get married.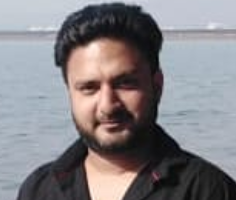 Sumit's parents told him they would 'never accept Jenny' in one preview clip
On the early premiere, which dropped on TLC GO on May 31, as well as in a new trailer for the upcoming season of 90 Day Fiancé: The Other Way, Jenny demanded proof of Sumit's impending divorce. She claimed she wasn't about to put up with any more dishonesty from her younger fiancé this time around—which included getting approval, or at least tolerance, from Sumit's parents.
"Your parents, they know you love me, right?" Jenny asked Sumit in one preview clip.
Sumit told TLC producers that he needed his parents to understand just how much Jenny meant to him. "I have to make my parents understand that me and Jenny love each other, and it's a true love," the 90 Day Fiancé star said.
But from the looks of it, Sumit's parents were no more ready to accept their son's relationship with the older American woman than they had ever been. "I will never accept Jenny," his mother told him tearfully in the trailer.
"Your relationship is downright odd," his father agreed, as Sumit looked on nervously.
Sumit's mom began to weep outright as she accused him of abandoning his family for Jenny. "You are leaving your parents for her," she declared.
But Sumit begged for his parents' understanding as he opened up about how much heartbreak he had been through when he'd had to separate from Jenny. "Mummy, I was dying," he told her, starting to cry and break down.
Some '90 Day Fiancé' fans hoped it would finally work out between the May-December couple
Despite Sumit's dishonesty over the course of his relationship with Jenny, many 90 Day Fiancé fans have come to appreciate the couple's tenacity in wanting to stay together through thick and thin.
"I actually like Sumit and Jenny," one 90 Day Fiancé viewer wrote in an Instagram comment about the upcoming season. "It sucks that he was married which kiiiinda seems suspicious but I do hope it works out either way for them both."
Another fan added that Jenny and Sumit truly seemed to love each other, despite their many differences. "I felt real chemistry between both of them," they wrote.
Yet another fan agreed, admitting that Sumit had done Jenny wrong in many ways, but that he truly seemed to love his fiancée. "I'm against everything that Sumit did but for some reason I love this couple and I hope they can be together," the Instagram user commented.
Others thought their relationship was doomed
Other 90 Day Fiancé fans thought Sumit's dishonesty and cheating were just too much to overlook. "Wow he lied, was married and she still wants him? There's a lot of men here in California you can pick from," one critic pointed out.
A few viewers accused Jenny of being shady herself by staying with Sumit despite the fact that she knew he was still legally married. "Jenny once you found out he was married why do you still want to destroy his wife's life?" a commenter wrote. "She is the victim here. Not you or Summit."
Another fan argued that Sumit shouldn't be so beholden to his parents' opinions at his age. "He is in an arranged marriage. He should just pay her the divorce dowry and be done with the drama," the Instagram user argued. "Also, grow a pair Sumit. You're f***ing 30."