'90 Day Fiance': Syngin Colchester 'The Single Life' Rumors Sparked by Blogger's Inside Source
90 Day Fiancé fans should be looking forward to seeing Syngin Colchester on the upcoming season of The Single Life, according to blogger John Yates. However, this might not be too surprising for some fans, given that Tania and Syngin have not been spotted together on social media in some time. Plus, Syngin was recently seen on Instagram with another woman entirely, Erin. Here's what we know so far, and what John Yates says we should expect.
Syngin Colchester spotted with another woman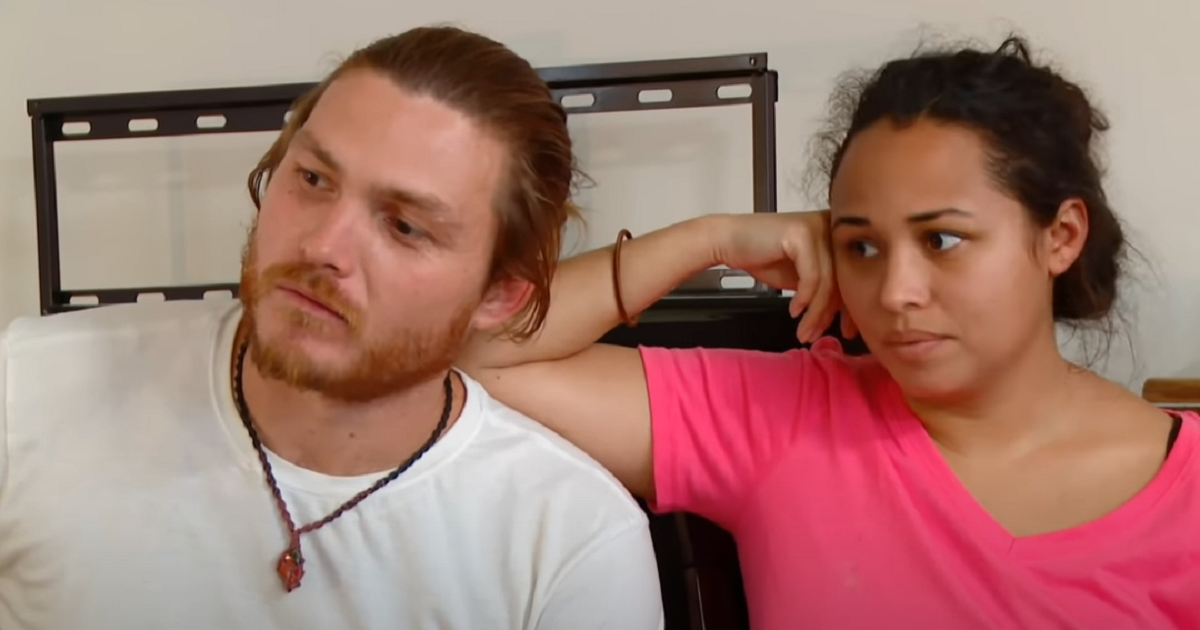 90 Day Fiancé couple Tania and Syngin have been looking like they might be through, especially given that Syngin has been spotted with another woman on Instagram lately.
Syngin Colchester has appeared in a few posts by a woman named Erin. In one, the two are exploring the Grand Canyon together. In another, they're holding up a hot sauce banner by the corners with their mouths, following a series of Instagram stories in which Syngin and Erin undertook a hot sauce challenge.
These two instances, plus Tania and Syngin not appearing on social media together in some time, has fans wondering whether or not the 90 Day Fiancé couple has split up. Syngin has been pretty mum about the situation, though he did make a post with a telling caption that he later edited.
"Arizona is awesome!!! Sorry I don't share my hole life on a social media platform…but I do miss my people so much…I will also be back on tv in like 2 months hahahah..oooo f*** s*** went down..hahahah..[sic]," he captioned a photo of himself meditating. He later removed the latter half, starting with "I will be back."
'90 Day Fiancé': Syngin likely filming for 'The Single Life'
Now, 90 Day Fiancé blogger John Yates is claiming to have an inside source who clarified that Tania and Syngin are no longer together, and that Syngin is filming for The Single Life.
"So what I can tell you guys that I heard an hour ago from a source that is infallible, is that Syngin is definitely filming The Single Life as he was in LA at the end of August, filming," said John Yates on YouTube.
"So there's the tea. Syngin is definitely going to be on The Single Life, the next season of it. They're filming it right now, and since he's staying in Arizona with this new girl, it looks like she's gonna be on the show with him," Yates added. "Where she lives is a few hours away from LA."
The 90 Day Fiancé blogger went on to add that Tania and Syngin are definitely through as a couple, or at the very least taking a break.
"So yeah, Tania and Syngin are definitely 100% completely over. I tried to find if they had filed for divorce in Connecticut yet and I can't find anything. I don't know why they haven't filed yet. Maybe they're just taking a real separation and trying new things out, I don't know," Yates said.
That being said, Tania and Syngin have not specified themselves that they are broken up, but if either or both are under an NDA as a result of their previous season or Syngin filming for The Single Life, that would make sense.
90 Day Fiancé fans hope he's through with Tania Maduro
90 Day Fiancé fans were not overly fond of Tania Maduro during her season of the show with Syngin Colchester. Many felt that Tania and Syngin were not a great match, and are happy to hear that Syngin may be with someone else.
"I'm actually so happy for him. She treated him like absolute sh**. Ya maybe he wasn't driven to work right away but he was always working around the house and made so much effort with her family. He was there for three months and [Tania] left on a vacation where she openly flirted with men on camera," opined one Redditor
"Just hope you maybe left the control freak! Be happy!" an Instagram user wrote on Syngin's meditation post.
"Hopefully there's no Tania in your life. You deserve so much better!!!" added another Instagram user.
RELATED: '90 Day Fiancé': Corey and Evelin Defend Marriage Lie on Instagram