'90 Day Fiancé': Syngin Colchester Reveals the Craziest Place He's Had Sex With His Wife, Tania Maduro
Syngin Colchester and Tania Maduro from the 90 Day Fiancé franchise are featured in their own episode of 90 Day: Foody Call, which is streaming now on discovery+. They answer a number of fan questions that are quite eye-opening for fans. We have the details about Syngin's answer to one in particular.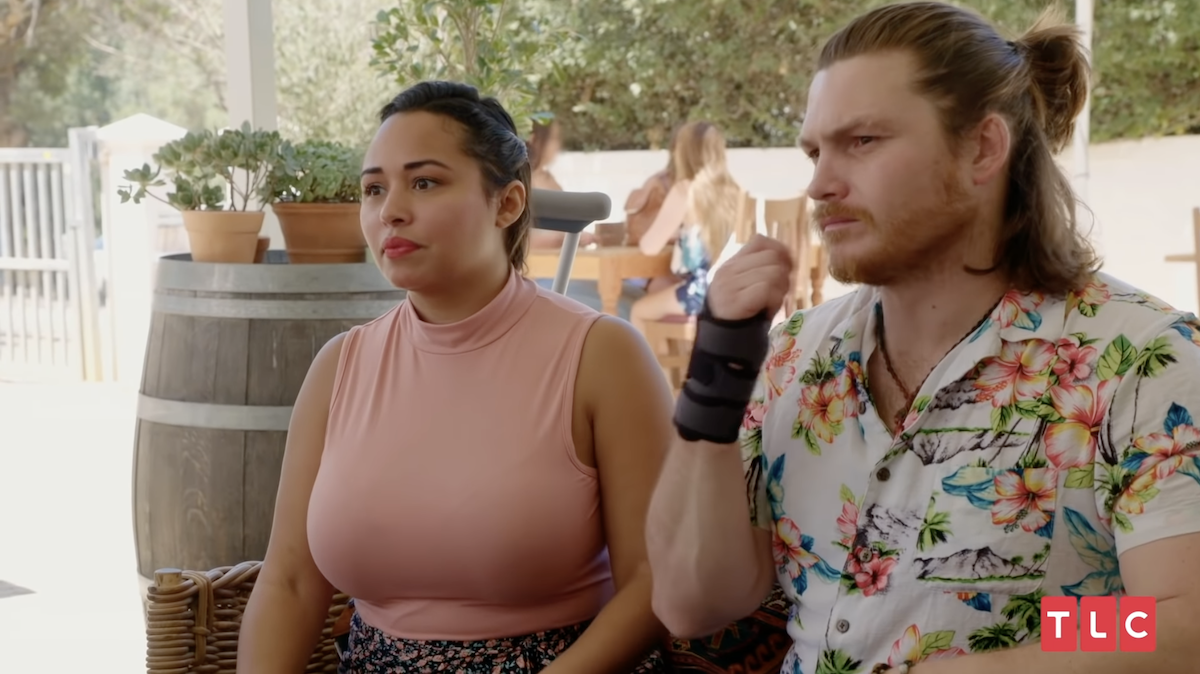 Discovery+ has a new '90 Day Fiancé' series called '90 Day: Foody Call'
A number of couples are highlighted in their own episodes of 90 Day: Foody Call. The show premiered on Saturday, May 29, 2021, and fans get to see many couples cooking in their own kitchens in a new type of 90 Day show.
According to a press release, "expect a dash of sass and a lot of fun when favorite couples invite you into their kitchens and dish on recipes for relationship success, all while preparing traditional meals from their home countries." The couples, including Syngin and Tania, answer questions from fans, so you know this is going to be entertaining. Cast members also "spill the beans on the challenges and triumphs of intercultural relationships and their incredible relationship journeys together."
Syngin Colchester reveals the craziest place he's had sex with his wife, Tania Maduro
The couple makes chakalaka and pap with boerewors during their episode. They also answer many fan questions. A producer asks one question that will surely get fans talking. 
"Hey Syngin and Tania, I have a question," a producer says. "Where's the craziest place you two have had sex?"
Syngin answers the question, while laughing first. "You know, yeah, we definitely were in Laos, and we're traveling around on a little scooter through the hills and s—, and we were like, 'Yo, we just, we just feel like doing a quickie right now.' So we just drove up like a, it looked like an animal path or something, and when we got there we just literally laid butt a—naked on the grass and did it, and carried on our scooter and drive on out." Tania laughs, and Syngin adds: "That was amazing."
They continue to answer questions and also make their meal during the episode.
What '90 Day Fiancé' shows can fans see Syngin Colchester and Tania Maduro in?
The couple has been in numerous other shows in the franchise, including in their first appearance in season 7 of the original 90 Day Fiancé. Fans can also watch them in season 5 of 90 Day Fiancé: Happily Ever After as well. Fans can see them in HEA Strikes Back too. They are also in discovery+ exclusives, including 90 Day Diaries, 90 Day Fiancé: Love Games, 90 Day: Bares All, 90 Day Lovers' Collection, and of course, 90 Day: Foody Call.
It's always great seeing Syngin Colchester and Tania Maduro. We'll have to see what the rest of this year has in store from them. For more answers to fan questions, catch their episode of Foody Call on discovery+.