'90 Day Fiancé': Syngin Colchester Says He Will 'Be Back on TV' — Fans React: 'I Hope He's on 'The Single Life' and Not '90 Day' With Tania'
There are a number of memorable cast members from the 90 Day Fiancé franchise, and Syngin Colchester and his wife, Tania Maduro, are certainly counted among them. Syngin recently made waves when he revealed on social media that he will "be back on TV" soon. Fans reacted to the news, and we have the details as to what they're saying.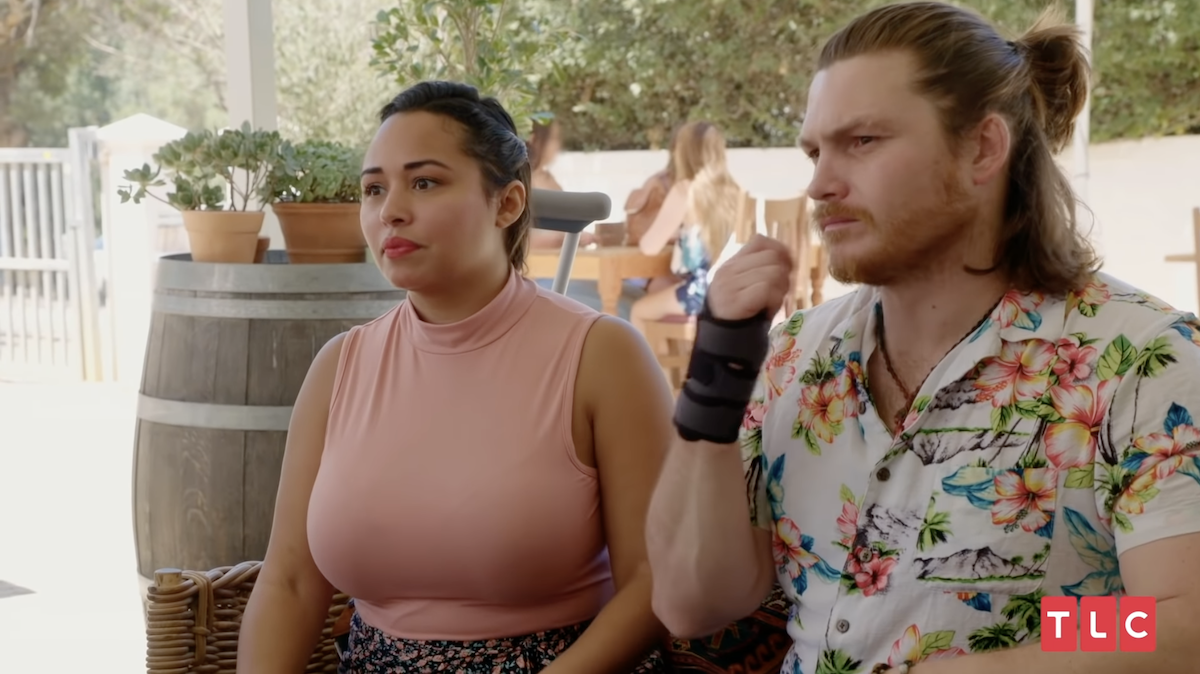 Syngin Colchester and Tania Maduro in the '90 Day Fiancé' franchise
Syngin came to the United States on the K-1 visa, and the couple was married in season 7 of 90 Day Fiancé. They've been in numerous spinoffs in the franchise since that first appearance in season 7. Since then, they've been in season 5 of 90 Day Fiancé: Happily Ever After, as well as in HEA Strikes Back and discovery+ exclusives, including 90 Day Diaries, 90 Day Fiancé: Love Games, 90 Day Bares All, 90 Day Lovers' Collection, and 90 Day: Foody Call.
But according to Syngin, he's coming back to television.
Syngin Colchester says he will 'be back on TV'
On September 12, 2021, Syngin posted on Instagram revealing the exciting news. In the post, he's tagged at the Grand Canyon National Park in Arizona, and he's seen sitting on a rock overlooking the canyon. It looks like quite an experience, and Syngin revealed in the caption that he "will also be back on TV in like two months." That's an entertaining prospect for fans who like Syngin. No word though on which show he'll be on, but in the hashtags, he used "realitytv," so fans are hoping he's coming back to the franchise again.
"Arizona is awesome!!!" Syngin wrote. "Sorry I don't share my whole life on a social media platform… But I do miss my people so much…I will also be back on TV in like two months hahahah… Oooo f*** s*** went down..hahahah."
He included some hashtags as well: "#grandcanyon #traveling #arizona #lifechanging #keepgoing #travelgram #lifechanging #roadtrip #realitytv #liveandletlive."
Fans react to the news
As can be expected, fans have opinions about the news Syngin just casually dropped on Instagram. Some weighed in on the comments with their thoughts.
One fan is hoping he'll be single. "Well hopefully you're back on TV and single 🙌," a fan said. Syngin replied with, "We will have to wait and see hahah."
One fan inquired if Syngin will be on 90 Day: The Single Life, but Syngin replied, "I can't say sorry."
"90 Day? Or a different show?" a fan asked with no response.
One fan seems to be on board with Syngin coming back to TV. "Finally my favorite is back! 👏," they said.
"Can't wait to see you on TV again 😍😍," another chimed in.
Fans on Reddit also reacted
Fans on Reddit also weighed in on the situation as a fan shared Syngin's post. One fan has a strong reaction. "I hope the only place we see him and Tania on TV again is if they go on Divorce Court," they said.
Some fans are hoping Syngin isn't still with Tania. "I hope he's on The Single Life and not 90 Day with Tania," a fan said.
A fan speculates what show he could appear on. "Yeah I feel like since HEA just ended, 2 months is too soon for it to start up again," they figured. "I guess he's going to be on The Single Life? On an unrelated note, I watch too much 90DF and related spin-offs."
"Isn't there a new season of Bares All coming out?" another fan recalled. "Maybe he and Tania are going to be there? Sad."
"Oh Syngin dear, no, on my TV you won't. Never again," said another fan.
Fans have a lot of reactions to Syngin Colchester's news about coming back to television. We'll have to see which show he ends up going on.