'90 Day Fiancé': Syngin Colchester Says He Was in a 'Lust Bubble' With Tania Maduro at First, Wonders If He Was Even Ready for Marriage in New 'Happily Ever After' Sneak Peek
Syngin Colchester reflected on his marriage to Tania Maduro with two of his friends from South Africa in a new sneak peek from an upcoming episode of TLC's '90 Day Fiancé: Happily Ever After.'
Tania Maduro and Syngin Colchester had plenty of ups and downs before ultimately getting married on the seventh season of 90 Day Fiancé.
From Tania's admission that she didn't think of Syngin as her soulmate to her controversial monthlong trip to Costa Rica during their first 90 days together in the U.S., the pair struggled to make things work before they even tied the knot.
After the wedding, things got even more complicated for the two 30-year-olds. Tania's devastating car accident just a few months later left her unable to work. Syngin struggled to find a job in his new home country, and they had to cut short all of their travel plans so Tania could go to physical therapy.
In a new sneak peek of an upcoming episode of 90 Day Fiancé: Happily Ever After, Syngin and Tania traveled to South Africa to visit with his brother, Dylan Colchester, while he was in recovery from a serious injury of his own. In the preview, Syngin opened up to two of his close friends in his home country about his real feelings about marriage—the good, the bad, and the ugly.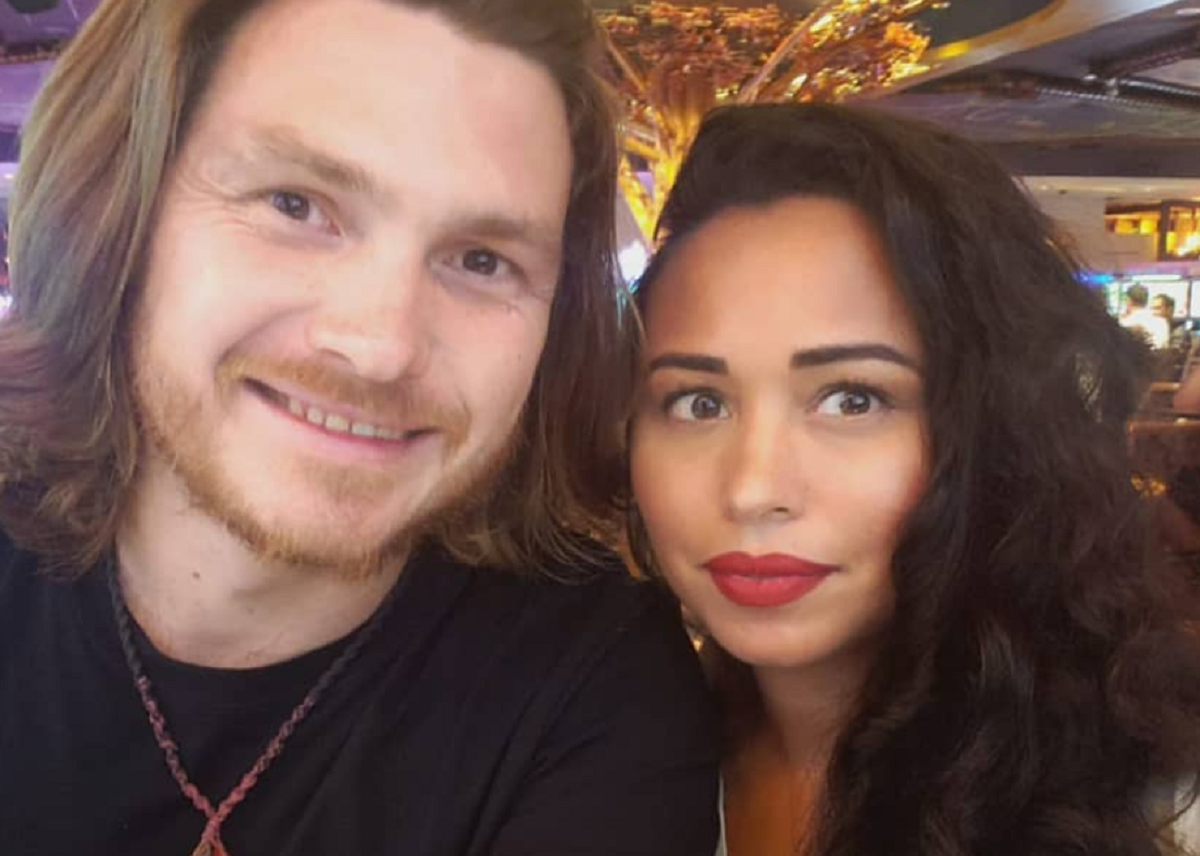 Syngin revealed that he was in a 'lust bubble' with Tania at first
Despite Tania's worries about his heavy drinking, Syngin headed out to a local bar in Cape Town, South Africa, with his longtime friends. The 90 Day Fiancé star explained that Andrew and James were his roommates, drinking buddies, and confidantes—and he'd known them for over a decade.
After several beers and Jägerbombs, James and Andrew didn't waste any time peppering Syngin with questions about how his marriage to Tania was going. They laughingly reflected on Tania's first night with Syngin, when he brought her home from the bar where he worked—and she didn't leave for another two months.
Of why he fell for Tania, Syngin admitted that it had a lot to do with great sex, at least at first.
"It was kind of a weird little emoji feeling?" the 90 Day Fiancé star told his friends. "The sex was good. The chatting was good."
James cut in with a quip about how loud Syngin and Tania were in the bedroom. "I know the sex was good," he joked. "I was right there."
Syngin agreed, musing, "Good sex can make you feel in love."
"Lust bubble?" Andrew wanted to know.
"I was in a lust bubble," Syngin agreed, adding that he'd fallen head over heels in part due to his intoxicating physical chemistry with Tania. "But now, I'm in the marriage bubble."
"But your marriage bubble came with a green card!" Andrew pointed out sarcastically.
Tania's husband looked a little deflated as he admitted that, not only did he not marry Tania for a green card, but he also wasn't even sure he wanted to stay in the U.S. at all.
"F*ck the green card. I say f*ck the green card," Syngin asserted. "I don't give a f*ck. The only reason I'm in America right now is because of Tania."
The '90 Day Fiancé' star admitted that he wasn't always sure about his marriage
Despite the celebratory atmosphere of their reunion with their close buddy, Andrew and James wanted to get into the nitty-gritty details of Syngin's new life in the U.S.
"How's it like being married to Tania?" they asked Syngin, who sighed meaningfully in response.
Syngin admitted that he had more than a few doubts.
"I'm almost like, 'Am I even ready for this huge f*cking commitment?'" the 90 Day Fiancé star confessed.
"You're not ready for the commitment?" Andrew asked incredulously. He pointed out that it was a little late to be going back on his word, saying, "You already made the commitment! You're married, bro!"
But Syngin explained that he hadn't always felt the choice was his own, which made him feel more conflicted about his marriage to Tania than he otherwise might have.
"Dude, but I had 90 days to get f*cking married. I had to get f*cking married," Syngin pointed out. "Which sometimes leaves me with questions. My biggest question is, should I have waited longer?"
He went on to explain that he hadn't gotten to know Tania very well before marriage, which often put a strain on their relationship. Syngin implied that he hadn't known exactly what he was getting into in terms of both marriage and living in his new home country.
"I went to another country to marry a woman I didn't actually know that well," the 90 Day Fiancé star said, "and that, in and of itself, is a risk. You know, we argue a lot, and it's just a crazy whirlwind right now for me in America."
Tania's husband admitted he sometimes wondered if he should stay in South Africa
Ultimately, Syngin's friends boiled the conversation down to one major question. Was Syngin happy?
The 90 Day Fiancé star paused and thought deeply before replying, "I could be happier."
Trying to lighten the mood, James asked Syngin if he was having fun right now, at least.
"I'm having a lot of f*cking fun right now, brother," Syngin said, before adding ominously: "So much fun, I might never go home."
His friends asked him if he was serious about possibly staying in South Africa, and Syngin confirmed that he was.
"I f*cking love this country, dude," he told his friends wistfully.
Syngin told 90 Day Fiancé producers that his concerns and doubts about his new life were very real. He still wasn't sure if he was ready to be a husband at all, much less ready to agree to live in the U.S. for the rest of his life.
"Here I find myself being married, and trying to commit to a lifelong American relationship, and there are questions," Syngin pondered. "Like, 'Should I go back? Is there a better future when I stay?'"
"There's a lot of ifs, buts, and coconuts," the 90 Day Fiancé star concluded, "but I don't quite have the answer for all those things." And he wasn't ready, he admitted, to share all of his doubts with Tania just yet.