'90 Day Fiancé': Syngin Colchester's Alleged Ex-Lover Exposes the 'Real' Syngin As 'Abusive' and 'Cruel'
90 Day: The Single Life star, Syngin Colchester's alleged ex-lover, has come forward and is exposing 'the real Syngin.' She is painting a very different picture than what TLC shows of the free-spirited South African. Syngin's alleged ex-lover claims that he was not only "cruel" to her, but alleges that he was physically and sexually abusive toward her.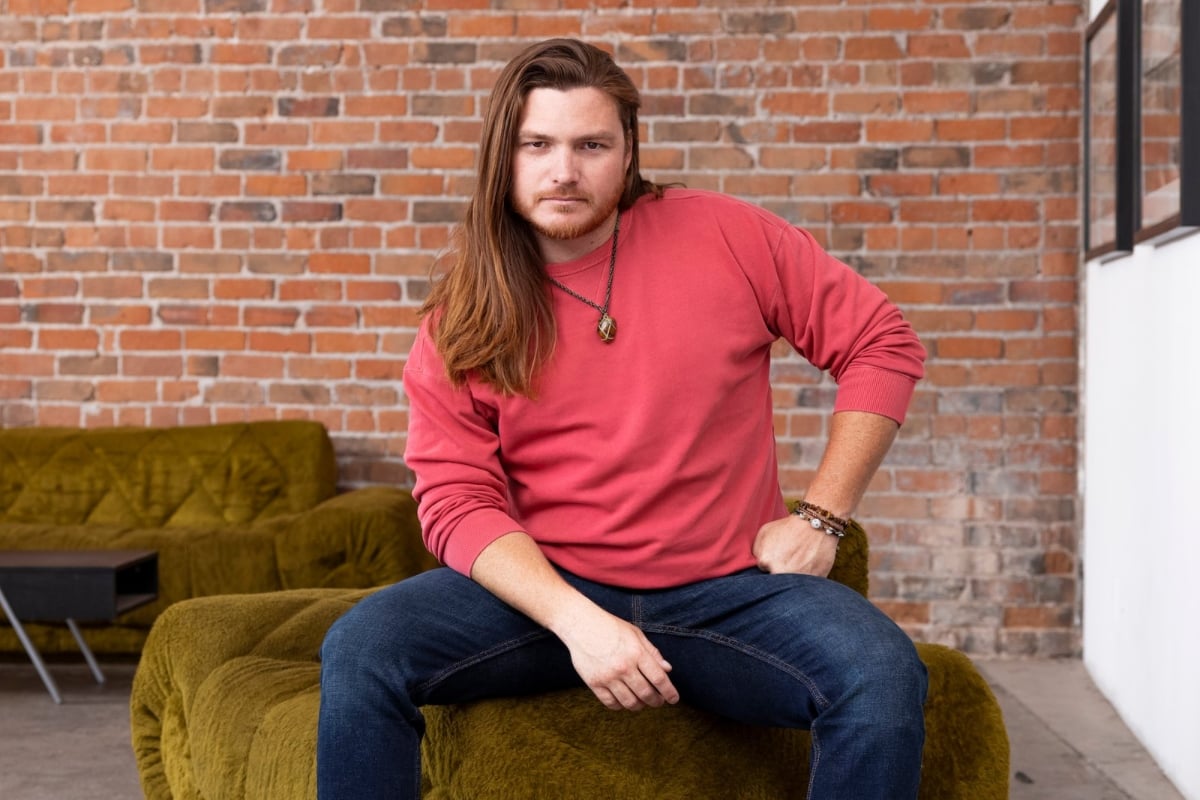 Syngin's alleged ex-lover exposes the 'real Syngin'
On Dec 27, Syngin's alleged ex-lover comes forward via Reddit about her experience with dating the 90 Day Fiancé star. She revealed that she and Syngin began talking online on Nov 8. She said in the Reddit post, "I want everyone to know the kind of person he really is. I recently spent the last month being in a pseudo-relationship with him… he visited me, I visited him. He expressed that he fell in love and never felt a connection like this before."
She claims that Syngin wanted her to move to Arizona to start a future together. The woman said that after the love-bombing, the relationship turned dark. She wrote, "He is an alcoholic who drinks the moment he wakes up and watches YouTube all day. He has no ambition, no drive, and nothing to offer."
Syngin's alleged ex claims he abused her
Syngin's alleged ex, who has messages to back up her relationship with the reality TV star, claims he abused her. She said, "I cleaned for him, I cooked, and in turn, he got drunk and called me a stupid dumb b—ch and punched my phone out of my hands."
The woman also claimed that he sexually assaulted her. She wrote, "He forced himself on me. He smokes weed from morning to night constantly. He carries alcohol with him everywhere he goes, he drinks and drives, he has no car insurance." She also claimed that he was a "terrible angry, abusive drunk addicted to sex and humiliating people." She reveals, "He is a cruel person."
Before the 90 Day Fiancé Reddit post, she posted on other Reddit threads (captured via Imgur) detailing the alleged sexual abuse she endured while with Syngin.
She's asking for '90 Day: The Single Life' producers to investigate his behavior
Syngin's alleged ex reveals that she won't be featured on 90 Day: The Single Life. She said, "I am not on TV. I'm a regular girl who fell for his deceit and tricks. This drama and emotional rollercoaster has destroyed my mental health because I believed I found someone who truly felt connected to me and would be part of my life."
She's asking TLC to please "investigate his behavior" and to stop him "from hurting other people." She said she would gladly offer "proof" to those who are doubting her story. She concludes the post, "Do not be a fan or admirer of this man, he cried in my arms and then turned around he physically hurt me, only to cry again about how sorry he was."
Syngin's alleged ex wrote, "I have a lot receipts, but right now I can only share pics of us together as proof." She also wanted "to keep anything relevant" to herself. She concluded the post, "Thank you, everyone, for reaching out and I will definitely do what's necessary to make sure this doesn't happen to anyone else. Love you all."
Since TLC won't feature this relationship on 90 Day: The Single Life Season 2, fans will have to wait and see if TLC will step in and investigate.
RELATED: '90 Day Fiancé': All of the Red Flags in Hamza and Memphis' Relationship So Far
How to get help: In the U.S., call the National Domestic Violence Hotline at 1-800-799-7233 or text START to 88788.