'90 Day Fiancé': Syngin Colchester's Friends Say They Didn't Like Tania Maduro At First in New 'Happily Ever After' Sneak Peek
Syngin Colchester and his friends from South Africa reflected on the beginning of his relationship with his now-wife, Tania Maduro, in a new sneak peek of an upcoming episode of TLC's '90 Day Fiancé: Happily Ever After.'
Tania Maduro and Syngin Colchester were a controversial couple from the very start on the seventh season of 90 Day Fiancé.
Many fans were skeptical about Tania and didn't approve of her behavior towards Syngin—such as flirting and dancing with other men during an herbal medicine intensive in Costa Rica and saying Syngin wasn't her soulmate. Still, the 30-year-olds got married in 2019, despite the bumpy road to their wedding day.
In a new sneak peek of an upcoming episode of TLC's 90 Day Fiancé: Happily Ever After, Syngin and Tania headed to his home country of South Africa to reunite with his brother, Dylan Colchester, while he recovered from a recent hospitalization. Syngin's close friends revealed details about how his relationship with Tania began—and their first impression of their friend's wife.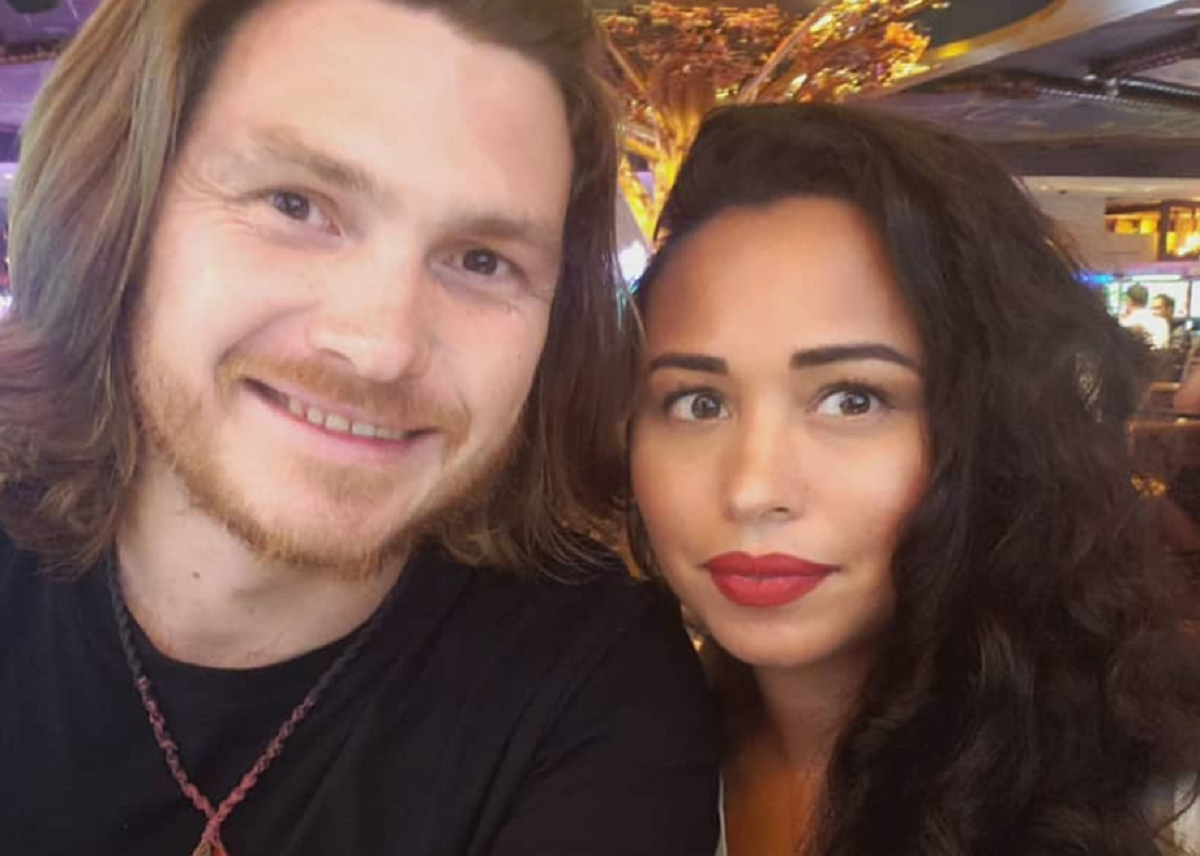 Syngin's friends welcomed him back to South Africa with open arms
Over Jägerbombs and lagers at a local bar, Syngin's former roommates and friends of over a decade—Andrew and James—welcomed him back home to South Africa with enthusiasm.
Syngin told 90 Day Fiancé producers that he knew Tania might not be too happy with his night on the town, but old habits died hard.
"Tania, she is not too happy with my drinking habits," he admitted. "But when I'm out with the boys, we definitely don't drink wine, eat croissants, and go home at eight. We'll probably be smashing drinks, probably when the sun comes up. Who knows?"
Andrew and James also couldn't resist mocking their old friend a bit for his weight gain after moving to the U.S.
"Syngin is my brother from another mother," Andrew told TLC producers of his close bond with Tania's husband.
He joked bluntly, "But since he moved to America, Syngin got, like, real fat, yo. When he was living in South Africa, he was super skinny. Then he moved to f*cking America, and boom! Fat as f*ck."
One of Syngin's buddies remembered what it was like to live with Tania at first
As it turns out, James and Andrew actually knew Tania somewhat well—because she was their roommate, too, almost immediately after her first one-night stand with Syngin. They reflected on those first few months of Syngin and Tania's intense, whirlwind romance.
"You brought Tania home from the bar one night," Andrew remembered. "And then Tania decided to move in with myself and [your brother] Dylan, uninvited."
"I know, I brought this chick into a guys' environment," the 90 Day Fiancé star agreed, adding that he and Tania had fallen head over heels with each other in part because of "good sex" and physical chemistry. "I almost placed my responsibilities upon you."
"I was the boyfriend without the rewards!" James joked.
90 Day Fiancé producers asked Andrew what it was like to live with Tania in the beginning of her relationship with Syngin. They wondered how long she had moved in with them—a few weeks, maybe?
Andrew explained that it was much longer than that. "Two months!" he exclaimed incredulously.
Syngin's friend also admitted that he hadn't been Tania's biggest fan at first. He thought Tania's attitude was a little presumptuous and bossy. What's more, he claimed that she expected the men to adapt to her lifestyle, rather than the other way around.
"In the beginning, there was a lot of tension, because it wasn't exactly an environment for a woman," Andrew said. "She has different standards. So, off the bat, I didn't like her. I thought to myself, 'Who the f*ck is this girl, moving into my place, dictating how I'm supposed to act in my country?' It doesn't sit easy, guys.
The '90 Day Fiancé' star admitted he sometimes considered staying in South Africa
As for his marriage to Tania now, Syngin admitted that there were more than a few problems afoot. He and Tania argued constantly, and he was struggling to feel comfortable in the U.S.
But now, in South Africa, Syngin finally seemed to relax and feel at home again.
"I'm having a lot of f*cking fun right now, brother," the 90 Day Fiancé star told his friends. "So much fun, I might never go home."
Syngin's confidantes asked if he was truly reconsidering his move to the U.S.
"I f*cking love this country, dude," Syngin said in response, referring to South Africa.
The 90 Day Fiancé star even told TLC producers that he was having doubts about every aspect of his marriage—to his chosen partner, whom he admitted he didn't know extremely well, to his move across the world.
"Here I find myself being married, and trying to commit to a lifelong American relationship," Syngin explained, "and there are questions—like, 'Should I go back? Is there a better future when I stay?'"  
Tania's husband confessed that he didn't have all the answers right now—and he didn't know when he would be ready to commit to his wife, and the U.S., fully.