'90 Day Fiancé': Syngin Reveals the One Major Decision That Caused His Relationship to Tania To End
Just ahead of the '90 Day: The Single Life' Season 2 premiere, Syngin dishes on the end of his relationship with Tania. He said the marriage ended after he made one major decision for his future. Here's what we know.
90 Day Fiancé fan-favorite Syngin Colchester dishes how the relationship with his wife, Tania Maduro, ended. The last time fans saw Syngin on 90 Day Bares All, he was with Tania. Now, he's revealing the one decision that led to the split. Here's what we know about the ending of this 90 Day: The Single Life Season 2 cast member.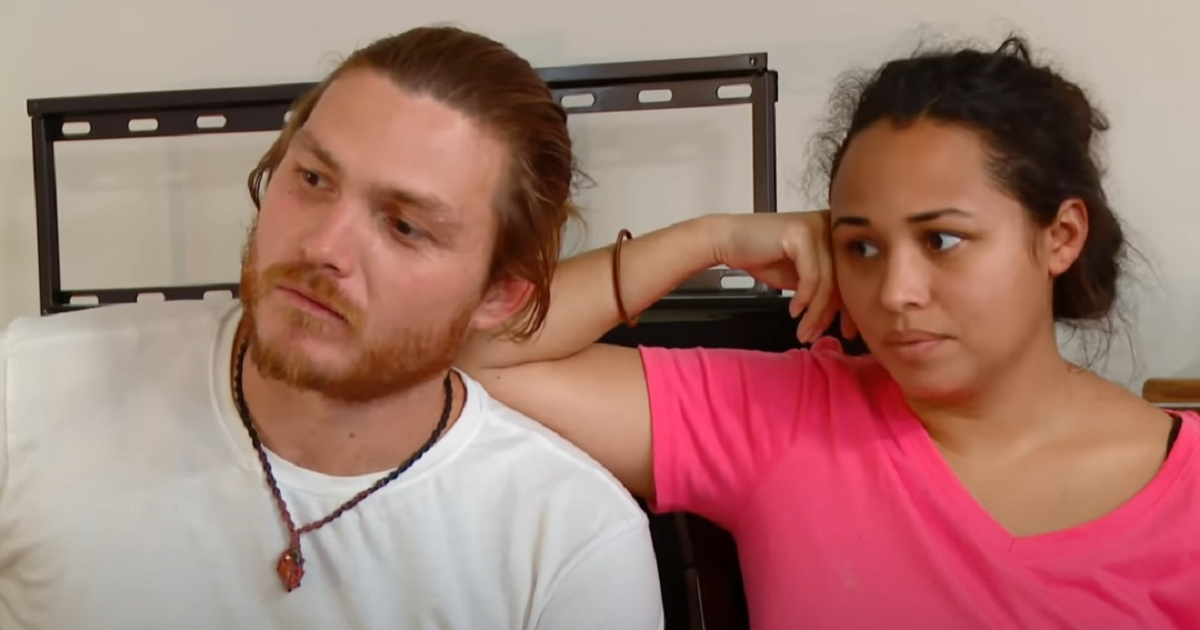 The end of Tania and Syngin's marriage
Shaun Robinson pointed out that Tania and Syngin seemed happy on 90 Day Bares All season 1. On the Oct. 31 episode of Bares All, Syngin explained the behind-the-scenes of his marriage. He said, "I'll be real; things have been rough for a couple of months, you know? It's not like something you wake up, 'Okay, I'm gonna leave the person I love the most right now.'"
Syngin explained that there had been times where he felt "forced to be happy" in the relationship. He said that he and Tania were arguing a lot toward the end of his marriage. He said, "You end up holding onto that love way too long, and I think it just damages more in the end."
Syngin reveals the final decision that ended his marriage with Tania
30-year-old Syngin said, "I think the main decision came when I like finally decided that children are just not for me." He explained that he tried to be more of a family man, saying, "I befriended her sister's son. So I tried to create this relationship with the child and see if I actually want one, and even though I love the little guy." Syngin deduced that he would make a "better uncle than a father." Check out the Bares All clip (via Instagram) below:
Syngin knew that Tania wanted children and that this would be a deal-breaker. He said, "And this is a big decision for me because I knew once I told her this, it's gonna be the end of us." He explained, "But I still knew that I have to do this. Even though I love her so much, I want to give her everything that she wants. If I give her this, it might just impact me negatively."
He said, "The children would definitely be the deciding factor in everything." Syngin explained that he feels like he's too immature to bring a child into the world. He said, "Even right now, I feel like I'm still a bloody child." Syngin explained, "If I bring a child in my life right now, it's just gonna make craziness."
'90 Day Fiancé' star, Syngin joins the cast of 'The Single Life'
Syngin is one of the seven returning 90 Day Fiancé stars looking for love on 90 Day: The Single Life Season 2. A clip of the upcoming season showed that the ending of Syngin and Tania's marriage was brutal. Tania and Syngin decided to split but were still living under the same roof.
Further complicating the matter, while breaking up, Tania and Syngin were still having sex. He explained that it did cause strange feelings in the relationship. However, he said despite his feelings; he still wanted to have sex.
While this information does fill in some of the blanks of Tania and Syngin's marriage, it still doesn't provide the whole picture. 90 Day Fiancé fans can hope to get more information this season. Syngin's journey to find his soulmate will air on The Single Life Season 2 on Nov. 12, 2021.