'90 Day Fiancé': Syngin Says 'Uncertainties' Are Creeping into His Relationship With Tania
Tania Maduro and Syngin Colchester's very different personalities have made their time on Season 7 of TLC's 90 Day Fiancé stressful for many viewers to watch. The 29-year-olds met in Syngin's home country of South Africa and traveled together for months, living off the grid and exploring nature, before Syngin proposed and agreed to move to Tania's home state of Connecticut to apply for a K-1 visa.
From the beginning, 90 Day Fiancé fans have noticed that Tania and Syngin seem to be on different wavelengths. Syngin likes to take things as they come, while Tania wants children right away. The couple also clashed in prior episodes about Tania's mother's she-shed, which was the pair's home for Syngin's first 90 days in the U.S.
On the Dec. 8 90 Day Fiancé episode, "Premature Departure," Syngin admitted that the stress of the K-1 visa application process and his differences with Tania, as well as her 30-day trip to Costa Rica to study indigenous medicine, were causing him to have doubts about whether their marriage would work out or not.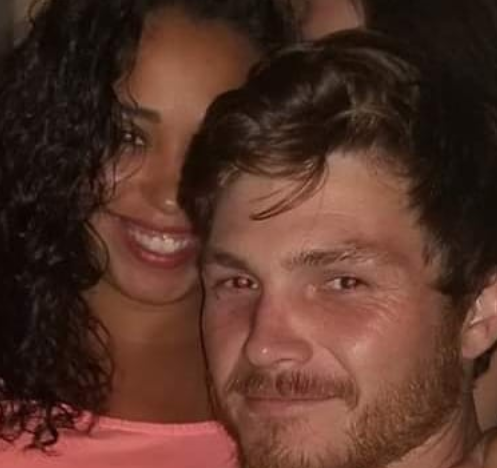 Syngin said things would be 'tough' for him while Tania was in Costa Rica
At the beginning of the couple's appearance on "Premature Departure," Syngin confessed that his time with Tania in the U.S. so far hadn't exactly been a dream. He explained that the "stress" of the 90-day crunch period before they had to marry was putting pressure on both of them and causing fights.
And with Tania's upcoming monthlong herbal medicine intensive in Costa Rica, Syngin fretted, "It's a lot less time to figure out our future. Love takes a sh**load of work."
A home-cooked meal with Tania's mom Missy also got a little awkward. Syngin thanked his future mother-in-law for giving up her she-shed behind her house for the 90 Day Fiancé couple to live for the time being. Still, he admitted things were cramped because of Tania's clutter and many belongings.
Syngin was also concerned about how isolated and confused he would feel for the next few weeks while Tania was gone. "For me coming here, her going away is tough. I'm all alone, you know? I don't have any friends here or anything…What do I do? Where do I go? Who do I talk to?" he said to 90 Day Fiancé producers.
Tania admitted she felt "guilty," but didn't regret her decision to leave. "I get it sucks. It's in the middle of our 90 days. But I'm not postponing it," she said.
The '90 Day Fiancé' star also worried about his relationship with Tania's mom
Because Syngin would be spending the next few weeks alone with Tania's mom in a shared space, he said he felt concerned about how things would work out between them.
"I kind of feel like I'm a teenager," the 90 Day Fiancé star said of his relationship with Missy, adding that she could be "scary" and "hard-headed" sometimes. "But I also have to respect that I'm under her roof."
And Missy wasted no time telling her daughter's fiancé that she expected him to pull his weight while he stayed with her. "I expect Syngin to help out…He's a grown man," she said.
"While she's gone, you can help out," Missy told Syngin at dinner, listing weed whacking and power washing as potential chores to fill up his time during Tania's absence.
Syngin admitted he was starting to experience doubts
While Tania didn't appear worried about her upcoming departure, Syngin worried about the social awkwardness and loneliness he'd feel while she was gone.
Of her mom, Tania told Syngin to lay low and do as she asked. "She's very particular…That was a heavy eyeroll," the 90 Day Fiancé star chided her future husband.
With all the upheaval, Syngin revealed that he wasn't always sure about his future with Tania. "There's uncertainties creeping in, there's like, what-ifs and what-nots, so that is a concern for me as well," he said, looking more than a little worried about what was to come.