'90 Day Fiancé': Tania Admits She and Syngin Aren't 'Sure' About Staying Together on the Tell-All
Tania Maduro and Syngin Colchester have struggled in their marriage throughout the fifth season of TLC's 90 Day Fiancé: Happily Ever After.
The 30-year-olds wrestled with ongoing financial issues and the stress of Tania's injuries from a harrowing car accident.
Syngin and Tania's problems only escalated when they traveled to Syngin's home country of South Africa to visit his brother, Dylan Colchester, after his hospitalization for a blood clot. The couple argued bitterly about their future, especially the possibility of having children, in front of Syngin's horrified family and friends.
On Part 1 of TLC's 90 Day Fiancé: Happily Ever After Tell-All on Sept. 27, Tania and Syngin didn't seem to be in a better place in their marriage. Tania expressed uncertainty about their future as a couple, admitting that she "wasn't sure" they would even end up together.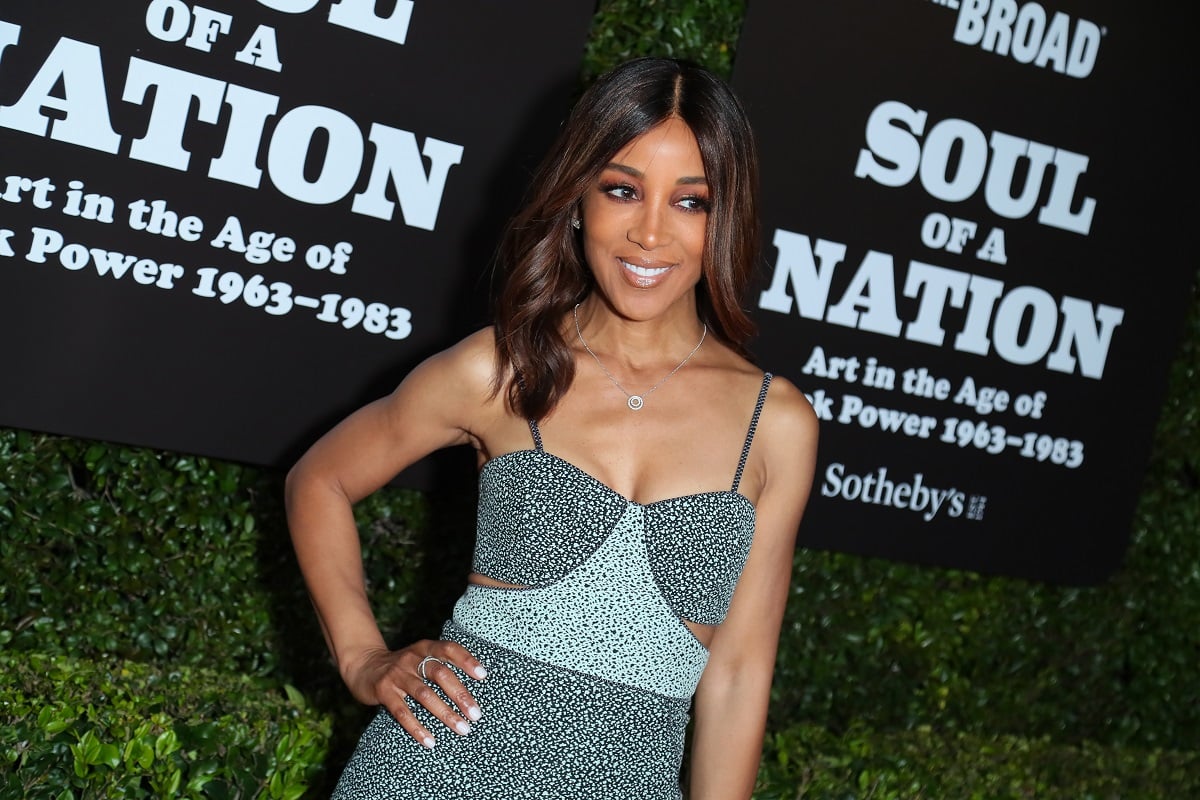 Syngin and Tania argued about their future in front of his family
After Syngin and Tania arrived in South Africa to visit with his family, fights immediately broke out about their future as a couple. Tania wanted to have children right away, while Syngin wasn't sure he wanted to have kids at all.
Tania told 90 Day Fiancé producers she sometimes felt "taken advantage of" by Syngin, arguing that he should have told her about his reticence to have children before coming to the U.S. on a K-1 visa.
"Syngin always knew that kids were in my plan," Tania said, "and it wasn't until he got to the States that he was more like, 'Actually, I don't even know if I really want kids.'"
As Syngin's family looked on awkwardly, the couple also had a tearful, explosive fight about Syngin's difficulty in choosing a direction for his career. Tania exclaimed that her husband wouldn't "try anything." Meanwhile, Syngin admitted that he wasn't sure he wanted to continue the marriage if things didn't get better between the tumultuous pair.
RELATED: '90 Day Fiancé': Tania Maduro Reveals the Night She and Syngin Colchester Didn't Allow TLC to Film
Syngin's family wondered if he should even return to the U.S. at all
After the couple's fight-filled trip to South Africa, Syngin's family wondered if they should even be together.
"I'm not so sure they will make it," Syngin's teenage sister, Charys Colchester, told 90 Day Fiancé producers after witnessing the couple's many arguments. "What I've seen so far, this time that we've been together, that just showed me that I don't know Tania as well as I think I do. Maybe she's not all that good as I thought she was."
Meanwhile, Syngin's mom, Charmain Colchester, advised her son not to go back to the U.S. if he wasn't sure he wanted to stay married. "You're wasting your time. You're wasting her time. And you're wasting your journey," she warned him.
As for Syngin, he had his own doubts about leaving his beloved home country behind for a second time—especially for a relationship that didn't seem to be working out.
"It's a little tough for me to even think about going back right now, when things aren't really going good in our relationship," he lamented. "Am I committing to something that's not gonna work in the end, or am I committing to something that I shouldn't be right now?"
RELATED: '90 Day Fiancé': Tania Maduro Finally Settles the 'Soulmate' Question With Syngin Colchester on Instagram
The couple expressed doubts and worries before the 'Happily Ever After' Tell-All
As they prepared to appear on the 90 Day Fiancé Tell-All—hosted by Shaun Robinson on video chat, due to the COVID-19 crisis—Tania and Syngin seemed visibly nervous about what would happen.
Syngin said that he had "mixed emotions" in advance of the reunion and didn't know what to expect.
Meanwhile, Tania admitted that she knew they weren't doing very well as a married couple—at least, not as well as she'd hoped they would be doing at this stage in their relationship.
And while Tania didn't want to throw her husband under the bus, she resolved to stand up for herself as well.
"As much as I'm looking out for Syngin as a couple, I need to also be looking out for myself," the 90 Day Fiancé star explained.
As for what might be discussed on the reunion special, Tania knew that children would be a hot-button issue. She hinted at deep-seated doubts about their future, admitting that she and Syngin might not be ready to discuss having kids because they really didn't know if they would end up together in the first place.
"We may be struggling to have those conversations because we aren't even really sure about us as a couple yet," Tania confessed.
In other previews of the 90 Day Fiancé Tell-All, Robinson even asked the couple if they were seriously considering divorce. Whatever the case, it's clear that Tania and Syngin's challenges as a married couple are far from over.