'90 Day Fiancé': Tania Maduro and Syngin Colchester Broke Out the Dance Moves for New Year's Eve
Fans have gotten to know the interesting and hard to forget couple Tania Maduro and Syngin Colchester from 90 Day Fiancé. They first came on television screens in season 7 of the original 90 Day Fiancé. They also made an eventful appearance in the most recent season of 90 Day Fiancé: Happily Ever After. We saw them clash on more than one occasion, but the couple is still going strong to this day according to social media.
How did Tania Maduro and Syngin Colchester from '90 Day Fiancé' meet?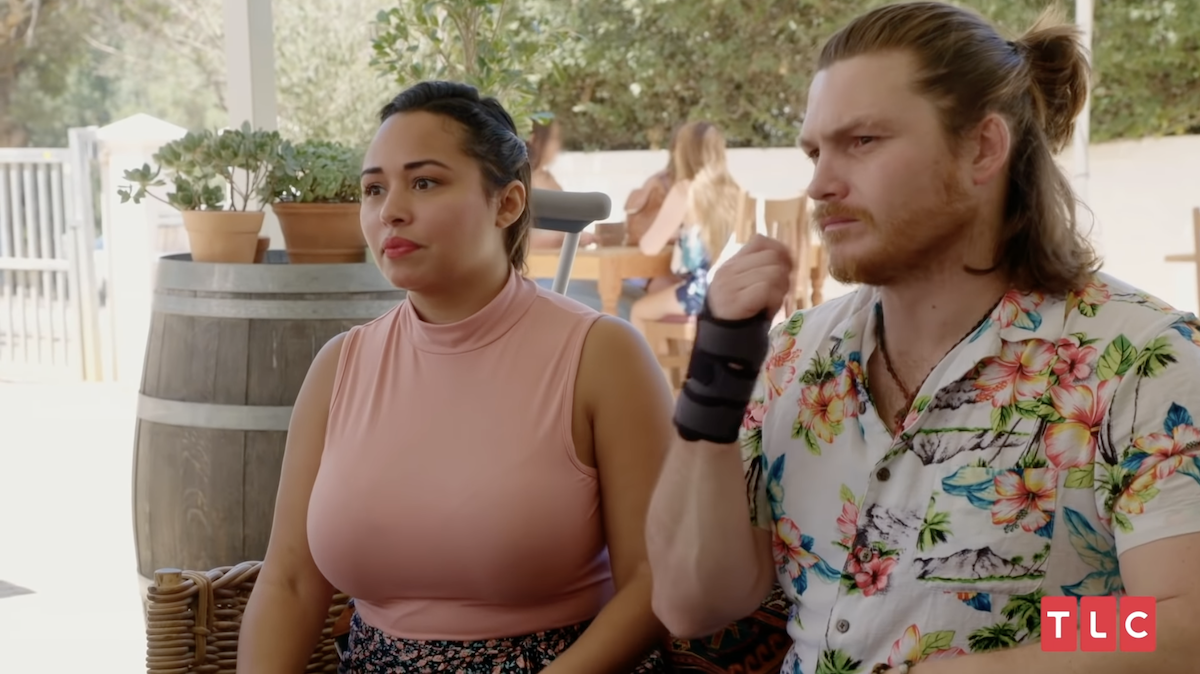 Tania and Syngin met in a surprising set of circumstances when Tania flew to South Africa where she went to be with another man. She met the other guy on a dating app, and he was flying to South Africa the very next day. So he bought Tania a ticket, and she traveled over there. However, Tania told the cameras on 90 Day Fiancé that "he was actually not a good guy."
While in South Africa, Tania left and went to a bar where she met Syngin for the first time while he bartended. Tania went back to his place that night. She ended up staying "for almost two months." A relationship blossomed from there, and the couple married in season 7 of 90 Day Fiancé. 
RELATED: '90 Day Fiancé': Loren and Alexei Brovarnik Sport the Cutest Onesies With Their Son for New Year's
Related post url: 
But the two have clashed on a variety of issues, especially in the series Happily Ever After. Syngin's drinking became a sour topic of conversation, and they also didn't agree when it comes to kids. Tania definitely wants kids, but Syngin said at the Tell All that, "Right now, I do not want kids," going so far as to say, "I don't see myself having a child."
The couple broke out the dance moves for New Year's Eve
Despite the problems, Tania and Syngin are still together. Tania recently shared a video of herself and Syngin singing along with her friend for New Year's Eve. The couple can be seen all dressed up for a night out on the town. However, they spent the evening at home together.
Tania wears a black dress with a sparkly print with dark lipstick on as she sings along to a Ja Rule song with her friend. She is using her arms and dancing in the short clip. Syngin pops up in the video wearing a suit with a red shirt, and he does some dancing in front of the camera as well. A Christmas tree all lit up with lights can be seen in the video as well.
Tania captioned the post on Instagram: "New Year's Eve with my hubby and my bestie 🥰🥰 With Covid in mind we stayed home but still dressed up and put the music on blast! Super random but Ja-Rule songs he made with lead ladies are some of my favorite fun time songs. What are yours?!" She also added some hashtags: "#livingroomdanceparty #taniaandsyngin #nye2021 #90dayfiance #90dayhappilyeverafter #livingourbestlife."
It looks like Tania Maduro and Syngin Colchester had a memorable New Year's Eve together at home with Tania's friend. We'll have to see what 2021 has in store for them.