'90 Day Fiancé': Tania Maduro and Syngin Colchester Fight in Front of Syngin's Family as Everything Boils Over
90 Day Fiancé couple Tania Maduro and Syngin Colchester were very closely watched by fans during their season together. Many felt as though the two simply didn't mesh. Maduro especially faced a lot of heat from fans due to her behavior on the show, and the variety of ways in which she seemed to hurt Colchester's feelings. Now, Colchester is taking Maduro to South Africa, and it seems as if not much has been resolved.
Tania Maduro left Syngin Colchester for an 'herbal retreat'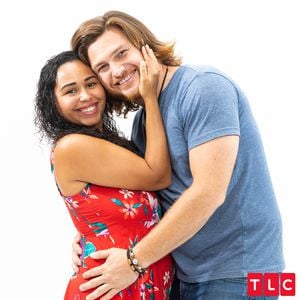 RELATED: '90 Day Fiancé' Fans React to Tania Maduro and Syngin Colchester Filming Second Season
Tania Maduro met Syngin Colchester in South Africa. They met under odd circumstances — Maduro had originally traveled to South Africa to meet another man, and things didn't pan out. She met Colchester while he was tending bar, and things took off from there. 
However, Maduro didn't seem to treat Colchester particularly well. The 90 Day Fiancé format will often see foreigners traveling to the U.S. to be with their loved ones and make things work so they can get married and obtain a visa within their 90-day limitation. 
Maduro seemed to have other plans on how to spend those 90 days. Instead of spending them trying to make sure things would work out with Colchester, she spent 30 of the days in Costa Rica on an 'herbal retreat' while Colchester lived in a shed behind her mother's house. 
While she was gone, Maduro complained about Colchester requesting phone calls to chat and see how she's doing, or to say goodnight. She felt he was being clingy despite the fact that she brought him to the U.S. and then left him alone. 
At the time, Colchester told her, "I'm literally around everything that is yours. I'm all alone in the backwoods of America, you know…So I am not at all looking forward to staying here by myself. I kind of feel lost and it sucks."
The '90 Day Fiancé' couple don't share the same plans
To make matters worse, it seems as though the 90 Day Fiancé couple are not on the same page about their future. Tania Maduro seems to want kids as soon as possible, and Syngin Colchester is not on board. 
Previously, Maduro told producers, "Kids have always been in my future plan, so I won't be married to someone who doesn't want to have kids."
Colchester said, "She wants kids within the next two years. I'm not 100% I want kids, now that's a discussion we need to have, a talk."
During the Tell All, he admitted, "I am still indecisive about having a child. When I have a sh*t job I choose, 'I'm not going to do this job anymore.' And I will go. But if I have a child I might just have to do that sh*t job."
Tania Maduro and Syngin Colchester fight in front of his family
The latest trailer for 90 Day Fiancé: Happily Ever After? suggests that Syngin Colchester and Tania Maduro have not worked out their issue just yet. In fact, Maduro seems frustrated enough to cry and argue with Colchester in front of his entire family. 
Maduro frequently criticizes Colchester for not knowing what he'd like to do in terms of work or his professional future. In the trailer, Colchester and Maduro seem to be sitting down for dinner with Colchester's family. Maduro tearfully exclaims, "You have no direction and that's what scares me!"
Colchester's father weighs in, saying, "Syngin is in this place where he's finding himself."
Maduro replies, "When is it unfair to him for me to give up, or when is it unfair for me to keep waiting?"
"I'm not gonna be married if it's like this!" Colchester cut in. 
It's clear that there's still trouble on the horizon, but it remains to be seen if the couple will be able to make things work given their rocky past and clashing futures.