'90 Day Fiancé': Tania Maduro Confirms Syngin Colchester's Abusive Behavior in Her Marriage
Leaked messages to Syngin's ex-girlfriend to Tania confirm she's also experienced abusive behavior from Syngin.
90 Day Fiancé star Tania Maduro confirms in leaked text messages that her ex-husband, Syngin Colchester was also abusive to her. She revealed this shocking news to another woman who claims to also have been abused emotionally, physically, and sexually by Syngin.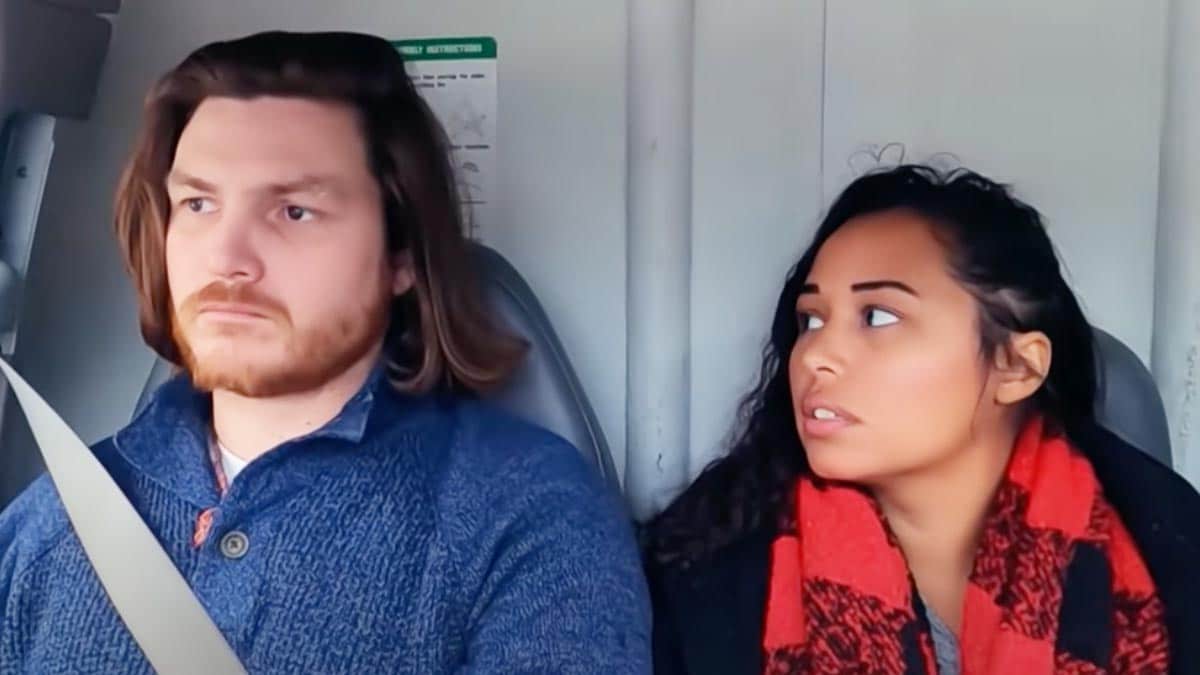 Syngin Colchester's ex-girlfriend accuses him of abuse
On Dec. 27, Syngin's alleged ex-lover came forward to Reddit about her experience dating him. She alleged that Syngin was an abusive boyfriend. In the post, Syngin's alleged ex-lover claims that he was not only "cruel" to her but alleges that he was physically and sexually abusive toward her.
On Nov 8, she and Syngin began talking online. She said in the Reddit post, "I want everyone to know the kind of person he really is."
The woman claimed that after the love-bombing, the relationship turned dark. She said, "I cleaned for him, I cooked, and in turn, he got drunk and called me a stupid dumb b—ch and punched my phone out of my hands."
She said, "He forced himself on me. He smokes weed from morning to night constantly. He carries alcohol with him everywhere he goes, he drinks and drives, he has no car insurance."
She also claimed that he was a "terrible angry, abusive drunk addicted to sex and humiliating people."
Tania Maduro talks with Syngin's ex-girlfriend about the abuse
A conversation between Syngin's alleged ex-girlfriend and Tania has surfaced online. The Instagram account @90dayfiancejunky posted the screenshots which can be seen below:
Tania acknowledged the woman for her "strength" for coming forward about her abuse. She said, "Again thank you so much for reaching out. And I hope you find peace and solace."
Tania confirms alleged victim's story with her own experiences
In the first screenshot, Tania wrote, "He wasn't different back then." She went on to explain in the second screenshot, "This breaks my heart to hear, that his drinking problems mixed with anger has affected you as well. I hoped that the anger that would arise as a result of his drinking, was isolated to our relationship, and I see it is not the case."
She wrote, "As you could imagine, your story has stirred up strong emotions, and I'm trying to take time to process them, privately, before speaking on it."
In the third screenshot, Tania then says, "He has two sides, and unfortunately when he knows he did wrong, that is how he acts. Because if he let himself acknowledge he f—ked up, and let him self feel bad or sad, he spirals."
Many 90 Day Fiancé fans are applauding Tania for not only standing up for the alleged victim, but being vocal about her own abuse. Syngin has yet to address these allegations from either his ex-girlfriend or his ex-wife, Tania.
How to get help: In the U.S., call the National Domestic Violence Hotline at 1-800-799-7233 or text START to 88788.