'90 Day Fiancé': Tania Maduro Opens Up About a Painful, Traumatic Secret as Syngin Slams Her Critics
Tania Maduro, Syngin Colchester's fiancee on TLC's 90 Day Fiancé Season 7, has in many ways been perceived as this season's "villain." 
Many 90 Day Fiancé fans weren't happy with Tania's choice to go to Costa Rica for a 30-day workshop during her first 90 days in the U.S. with her husband-to-be. Others thought she came across as self-centered and too flirty with other men during her trip. 
But Tania has repeatedly stuck up for herself on social media, even criticizing her portrayal on the show. Most recently, the 90 Day Fiancé star opened up about a painful and traumatic part of her past on Instagram. Both she and her South African fiance pushed back against social media critics in response to Tania's deeply personal story.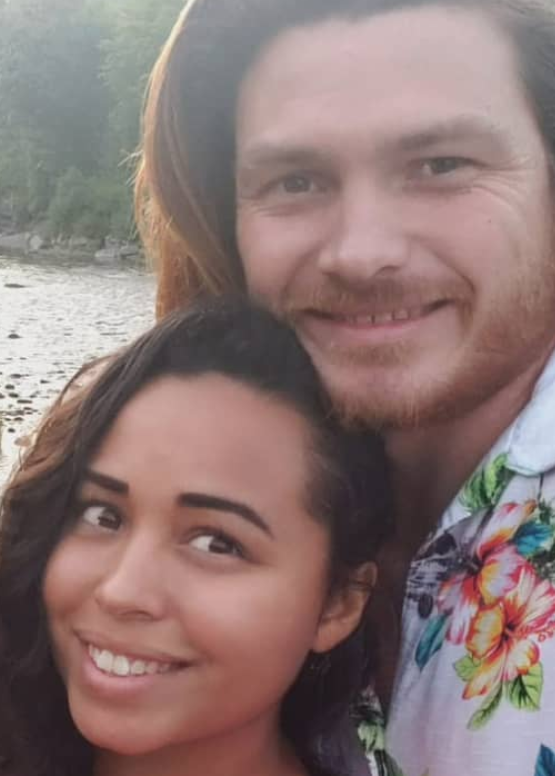 Tania said she was sexually abused as a child
In her Instagram stories, Tania shared a negative private message from a 90 Day Fiancé viewer. The critic wrote, apparently sarcastically, in her DMs, "You would be a #MeToo person."
In response, Tania shared, "Yeah sorry was molested by the age of 5. Sorry that inconveniences you."
The 90 Day Fiancé star took the chance to open up to her followers about a deeply traumatic part of her childhood. "For those who assume to know all about me from just seeing me in a Sunday night TV show…here's a quick fact," she wrote on Instagram.
Screenshotting the exchange with the critic, Tania added, "I was molested multiple times before I was even 5 years old. I also talked about that during filming…don't think it's ever made it to screen though. Just like a lot of stuff hasn't."
The '90 Day Fiancé' star argued with critics about her personal story
But Tania's post was far from the end of the story. 90 Day Fiancé blogger John Yates shared screenshots of Tania's post about sexual abuse on his Instagram, @johnyates327. 
He captioned it, "I'm not going to say how I really feel about this so I'm just going to say 'From Tania.'"
Not everyone responded to Tania with sympathy and compassion. Many 90 Day Fiancé viewers commented on the post to suggest she was bringing up an unrelated topic to try to endear fans to her, especially because many viewers don't like the way Tania treats Syngin (at least on TV).
But Tania took directly to the comments of Yates' post to push back against the widespread criticism. "Syngin is not mentioned in the DMs or in my stories. So anyone saying I'm using this to justify anything, just stop. Watching me on a TV show doesn't justify emoji to the #metoo movement yet, especially when you don't know me or my story personally."
Still, critics continued to debate Tania, calling her out for her behavior on the show. One Instagram user wrote in response, "You should know by now that NO ONE cares for you and your entitled self absorbed attitude, not just @johnyates327tv. Being a big tv star isn't going the way you planned I see?"
Another 90 Day Fiancé viewer asked Tania why she hadn't been more compassionate with Syngin in a recent episode, given her own past trauma. Syngin opened up on the show about his traumatic history working in the South African mines, which still affects his ability to maintain consistent work. 
"You were obviously hurt as a child, everybody can sympathize with that," the critic wrote to Tania. "Do you remember how Syngin also has past hurt and you told him 'it's in the past?' It's always going to be a part of you. Be more understanding to Syngin when he shares his past hurt and pain."
Tania responded to that fan in part, "I hear you. But that was not the first time I heard that, at all. And though it may seem uncompassionate, it was my frustration of hearing that so many times, offering support, looking up therapists or other modes of healing, with none of them being taken up, ever." 
Syngin stood up for his fiance
It looks like Tania has at least one person in her corner: her fiance Syngin. When another 90 Day Fiancé Instagram, @90dayfiancenow, also shared the news of Tania's traumatic story, he fiercely defended her in the comments.
"Wow I [can't believe] there are people saying she wants attention," Syngin wrote in support of Tania. "She spoke about it to empower women. There is around 433 thousand women sexually assaulted in just 1 year and that's just in the USA alone." 
He concluded, "So to me that's giving courage and power back to those who are to afraid to talk up because of the fear of what [might] happen to them."