'90 Day Fiancé': Tania Maduro Posts a Revealing Image – Fans React
In the history of 90 Day Fiancé, there have been quite a number of memorable couples, and one of them is certainly Tania Maduro and Syngin Colchester. The duo first became famous in season 7 of 90 Day Fiancé. Then they made their way to season 5 of 90 Day Fiancé: Happily Ever After, where they didn't see eye to eye on a lot of things.
Recently, Tania posted a rather revealing image. What are fans saying about it? We have all the details below.
How did Tania Maduro and Syngin Colchester meet?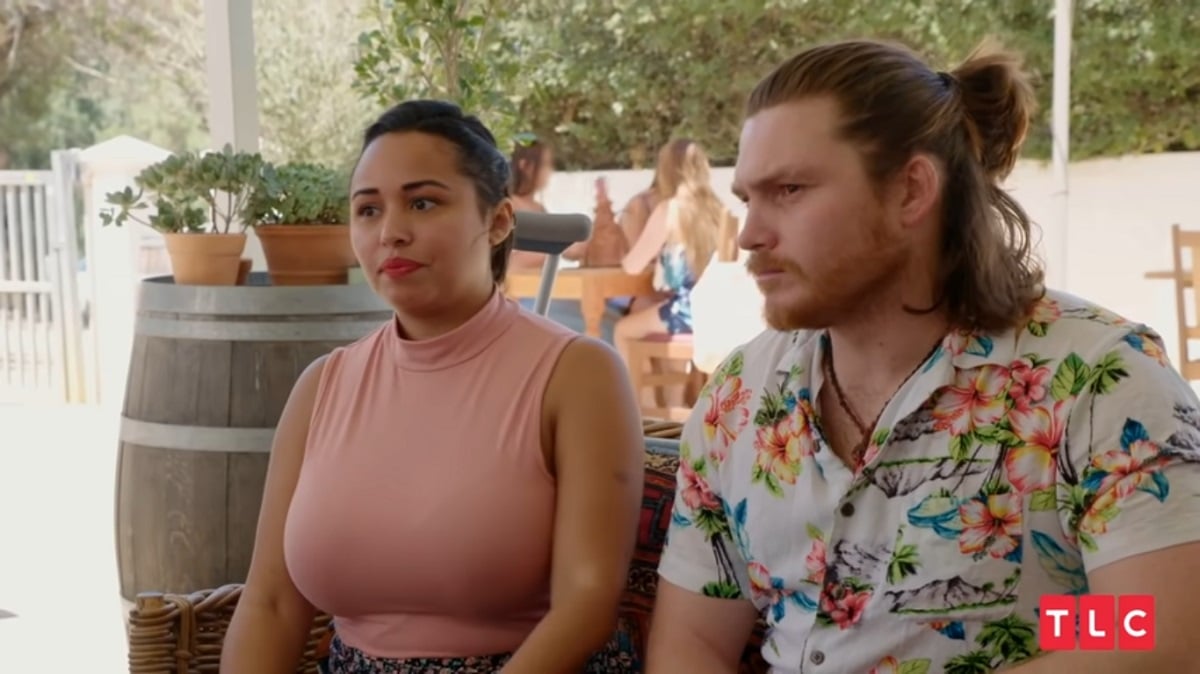 Tania and Syngin met by chance when Tania flew to South Africa where she went to be with another man. She met this man on a dating app, and he was flying to South Africa the very next day. He bought Tania a ticket, and she flew over. She told the cameras on 90 Day Fiancé that, "he was actually not a good guy." One night, she left and went to a bar where she met Syngin, who was bartending at the time. She went back to his place that night, and stayed with him for almost two months.
As fans got to know the couple on the original 90 Day Fiancé and in the recent season of Happily Ever After, they saw the issues in their relationship. They clashed on a variety of issues, especially Syngin's drinking. The couple didn't seem to agree on steps toward the future, including the topic of kids. Tania wants kids, but Syngin said at the Tell All that "Right now, I do not want kids," going so far as to say, "I don't see myself having a child."
Tania Maduro posts a revealing image – fans react
Despite the issues the couple has, they seem to be in a better place if social media can be believed. Tania recently posted a revealing image of herself with no shirt on in a grey bra. Syngin has his shirt off as well posing behind her, and he's the one taking the picture, although his face isn't totally visible in the shot. Tania looks up at the phone, and she posted a caption to go along with it.
"Why we don't post pics too often: Because 99% of them look like this. #NeverReady #TaniaandSyngin #90dayfiance #90dayhappilyeverafter #pictureperfect," Tania captioned the post on Instagram.
Fans of Tania had a lot of opinions, and a lot of them seem to like what they see. Some fans mentioned OnlyFans, which is a social media service that people can use to make money through subscribers. People pay to have access to certain profiles and content for a fee. Profiles can feature a number of things. A search for it online will tell you everything you need to know. "Where's your OnlyFans page?" a fan asked.
"Hahaha I love this. Real life at its finest," a fan said on Instagram.
One fan thinks pictures like these are "the best ones to save and look back on."
An Instagram user defends Tania, telling the haters to "keep quiet." "Why are people so nasty? If you don't like the show or what Tania is wearing, keep quiet. 🤫 It's their life 😢," a fan said.
Other fans seem to approve of what they're seeing. "Love it. <3 You both look great!" someone else said, while another wrote, "Lovely picture!"
"I'm so glad things are working out for you guys," a fan said about the couple.
Not everyone seems to like the image
However, some viewers had other opinions. One doesn't think fans "need to see" the image. "We really don't need to see this," a fan wrote.
One Instagram user wonders, "Wtf is this?"
Another fan mentions the 15 minutes of fame "fading." "So the 15 mins is fading I see," they wrote.
While a fan says Tania "didn't have to post" the image. "You didn't have to post this one either. Just saying," someone else added.
A lot of fans seemed to like Tania Maduro's revealing post that included her husband, Syngin Colchester, but not everyone agrees.