'90 Day Fiancé': Tania Maduro Says Erin is Just 'Syngin's Friend'
90 Day Fiancé fans have been wondering whether or not Tania and Syngin are still together. Syngin Colchester has appeared several times on a woman named Erin's Instagram page, leaving many wondering if she's his new girlfriend. Tania Maduro, however, has since claimed that Erin is just Syngin's "friend" in Instagram comments, leaving 90 Day Fiancé fans scratching their heads. Plus, Syngin has teased some upcoming relationship drama in a reappearance on the franchise. 
'90 Day Fiancé' star Tania Maduro says Erin is a friend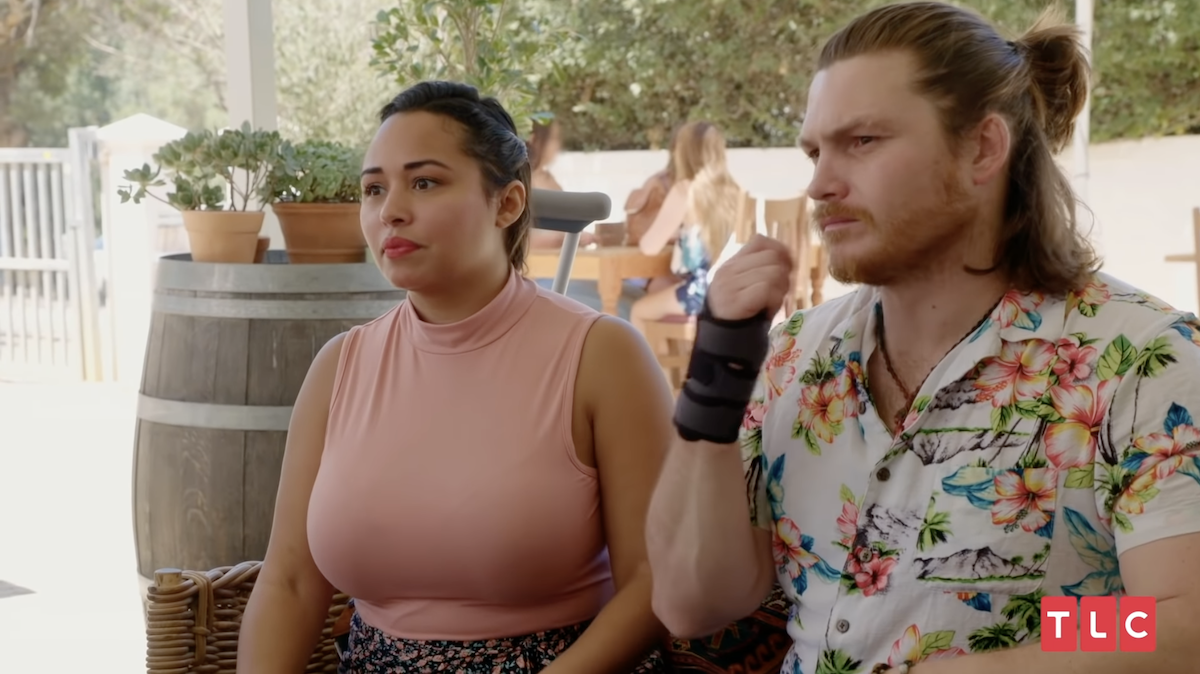 90 Day Fiancé star Tania Maduro is pushing back on rumors that Syngin Colchester and her are split up, and that he's got a new girlfriend entirely. Syngin recently shared photos of himself at the Grand Canyon, and Erin shared photos from the same location, one of which featured Syngin.
Tania Maduro commented three meditation emojis below Syngin's photo, in which he's sitting cross-legged with his eyes closed at the Grand Canyon.
Larissa Lima had left a meditation emoji as well, and one user commented beneath Tania's emojis that perhaps she's jealous of Larissa. That's when yet another user suggested Tania is jealous of Erin.
"[M]aybe his new "friend". She's gorgeous and looks like a fun free-spirited girl," commented one user below Tania's emojis.
"[A]lso she's Syngins friend. Bu[t] of course someone who would leave a snarky comment would also believe everything they read online," Tania Maduro shot back.
'90 Day Fiancé' fans aren't so convinced
90 Day Fiancé fans aren't entirely convinced that Tania and Syngin are not broken up. In fact, most seem to think that it's likely that Syngin Colchester has moved on.
"I am just shook…these non-soul mates who didn't even spend the full 90 days together couldn't make it work?" joked one Redditor, calling back to the time Tania Maduro left Syngin in a shed for 30 days while she took an herbalism class in Costa Rica.
"For his sake, I hope [the breakup is] true. It was uncomfortable just how incredibly miserable he seemed on HEA and how he, likely and possibly, coped with her by excessively drinking," added another user.
Syngin Colchester teases upcoming drama
90 Day Fiancé fans could have some more Syngin Colchester to look forward to when it comes to the franchise. Syngin teased an upcoming appearance on the franchise in his meditation post on Instagram. 
"Arizona is awesome!!! Sorry I don't share my hole life on a social media platform…but I do miss my people so much…I will also be back on tv in like 2 months hahahah..oooo f*** s*** went down..hahahah..[sic]," he captioned the photo.
Syngin has since removed the second half of the caption, from "I will also be back" onwards. This has many fans thinking that Syngin was possibly breaking his NDA or putting his job at risk by posting the caption, as it would hint that he could be returning for The Single Life, based on the current franchise schedule. 
RELATED: '90 Day Fiancé': Alina Asks Fans for Help With Self-Esteem on Instagram