'90 Day Fiancé': Tania Maduro Shared an Image That Looks Incredibly Relaxing
Tania Maduro and Syngin Colchester have become household names with their appearances in the 90 Day Fiancé franchise. Their popularity has grown, and some fans stay up to date by following them on social media.
Tania recently shared an image that looks incredibly relaxing, and fans will surely want to see it. We have all the details.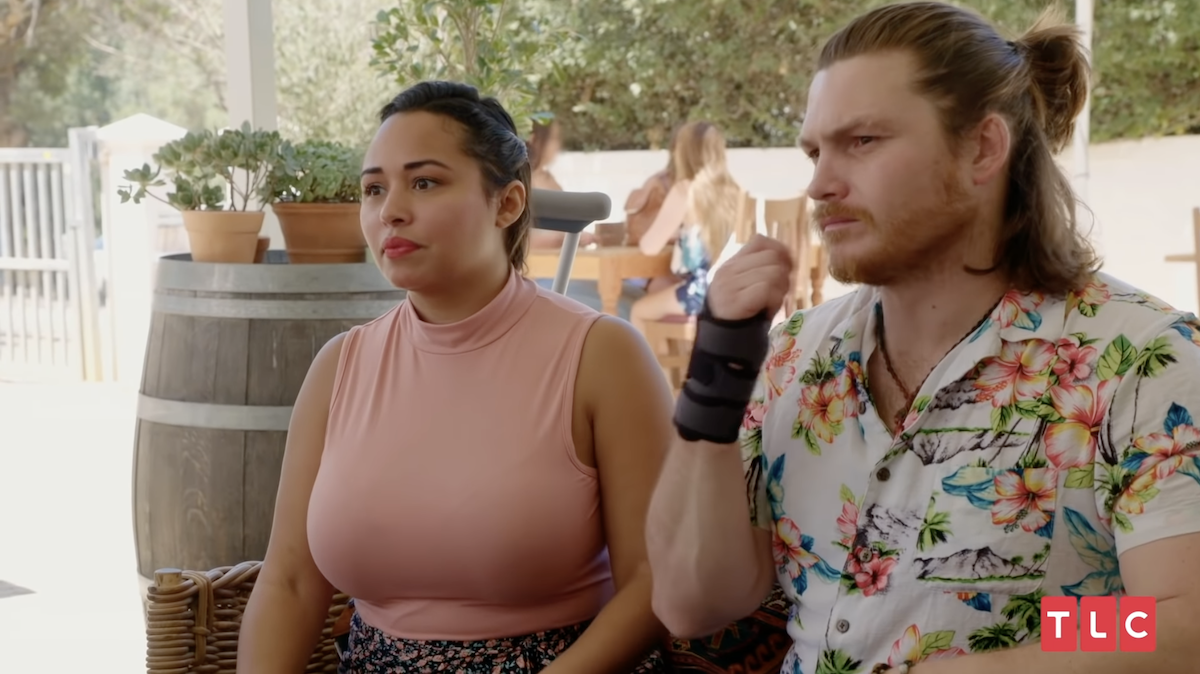 Tania Maduro and Syngin Colchester from the '90 Day Fiancé' franchise
Tania and Syngin's first appearance in the franchise happened in season 7 of the original 90 Day Fiancé. They made a memorable appearance in season 5 of 90 Day Fiancé: Happily Ever After as well. They've also been in HEA Strikes Back, as well as in discovery+ exclusives, including 90 Day Diaries, 90 Day Fiancé: Love Games, and 90 Day Bares All. But that's not all. The couple will be in a new discovery+ series called 90 Day: Foody Call, premiering on Saturday, May 29, 2021.
How did Tania Maduro and Syngin Colchester meet?
RELATED: '90 Day Fiancé': Fans React to Syngin and Tania's Revealing Fight
Tania and Syngin met in an unusual set of circumstances. Tania flew to South Africa, where Syngin is from, to be with another man that she met on a dating app. The guy happened to be flying to South Africa the following day, and he actually purchased Tania a ticket. She flew over, but she said on 90 Day Fiancé, "he was actually not a good guy."
She left and went to a bar, and it's there that she met her future husband while he was bartending. Tania went back to his place that night, and she ended up staying with Syngin for almost two months. Syngin came to the United States on the K-1 visa, and they were married in season 7 of 90 Day Fiancé. They currently live in Connecticut together.
Tania Maduro shared an image that looks incredibly relaxing
Tania and Syngin have been camping, according to Tania's Instagram Story. She recently shared an image that many people would love to be in if given the chance. Tania's back is to the camera as she sits in a chair at the edge of a body of water. She reads a book under a bright blue sky full of white clouds. Around the water, which appears to be a lake, are lush trees painting the landscape. It looks so calm and pristine, and it makes for a perfect spot to chill. The image looks really relaxing, and it's certainly frame-worthy.
Tania captioned the post on Instagram: "I got my toes in the water, a** in the chair. Not a worry in the world, a good book in my hand. Life is good today, life is good today." The caption appears to be a play on a Zac Brown Band song.
She also added some hashtags: "#CTStateParks #StatePark #NatureLover #RomanceBooks #bluesky #peaceful #gonefishin #90dayfiance."
It's safe to say many would like to see such a relaxing sight in person. It's nice to see moments like this in the lives of our favorite 90 Day Fiancé cast members.