'90 Day Fiancé': Tania Maduro Shared a Revealing Image From Greece
Tania Maduro and her husband, Syngin Colchester, have become household names over the years in the 90 Day Fiancé franchise. They are a popular couple, and some fans can't seem to get enough from these two.
Tania recently shared a revealing image on her social media of her trip to Greece. We have the details you'll want to know.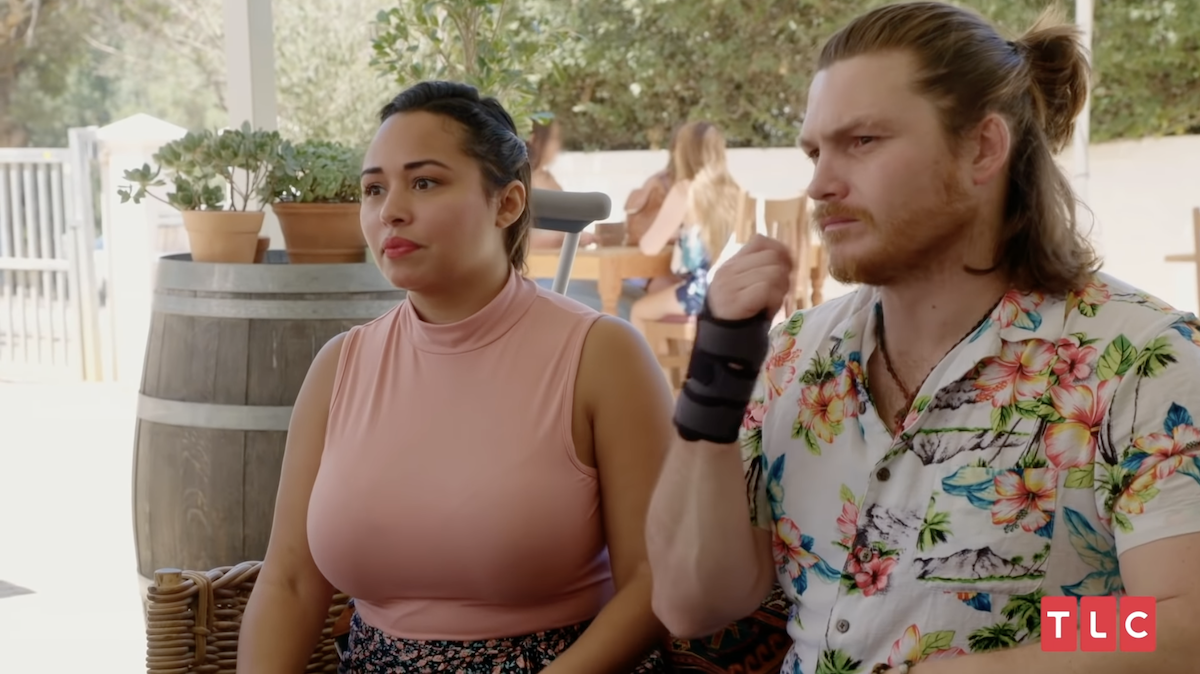 Tania Maduro and Syngin Colchester from the '90 Day Fiancé' franchise
The couple has been in a variety of spinoffs over the years, and that, of course includes their first appearance in season 7 of the original 90 Day Fiancé. They made a memorable appearance in season 5 of 90 Day Fiancé: Happily Ever After, and they are also in HEA Strikes Back and discovery+ exclusives series that include 90 Day Diaries, 90 Day Fiancé: Love Games, and 90 Day Bares All. They'll also be in a new spinoff on discovery+ called 90 Day: Foody Call, premiering on Saturday, May 29, 2021.
How did Tania Maduro and Syngin Colchester meet?
Tania and Syngin reside in Connecticut together, and they met in a rather unique set of circumstances. Tania flew to South Africa to be with another man that she met on a dating app. The guy was flying to South Africa the next day, and he bought her a ticket. Tania went over there, but she explained on 90 Day Fiancé, "he was actually not a good guy."
Tania left and went to a bar, and it's there that she met her future husband while he was bartending. She went back to his place that night, and she ended up staying with him for almost two months. Syngin came to the United States on the K-1 visa, and they were finally married in season 7 of 90 Day Fiancé.
Tania Maduro shared a revealing image from Greece
Both Tania and Syngin have been known to post on their social media, and Tania recently shared a revealing image from her trip to Greece. In it, she's in crystal clear water up to her knees with her back turned to the camera. She has her arms lifted and spread out to the sky, with her long hair down her back. She's wearing a thong bathing suit, and her behind is clearly visible in the image. There's a ship in the distance as well as someone else in the water nearby.
Tania commented on her Instagram with a lengthy post about traveling to go along with the photo. "Since I first traveled abroad in 2014 for my last college credits.. I've been lucky enough to travel abroad every year since," Tania says in the Instagram post. "When counting countries, I don't include beach resorts where I had no exposure to actual local culture and could have been on a beach anywhere in the world, and I don't count places that I didn't spend valuable time in – 2 weeks or more. I've been to Italy, Thailand, Greece, South Africa, Laos, Costa Rica, and my most recent and most meaningful trip – Colombia."
She goes on to detail that Greece was her "favorite trip." She actually went alone, but ended up meeting people on the flight there. They invited her to "follow them to Mykonos." Tania adds, "where I convinced them to rent a small fishing boat who took us to random islands."
"I had sex on the beach under moonlight with the club music pumping in the background, did a mainland ancient history tour and got blessed by orthodox people in monasteries in cliffs, almost got stuck on Santorini Island when my CC was maxed out but thank goodness I met some cool ppl who helped me out," Tania reveals.
She recommends traveling, "especially solo." She goes on to recommend Thailand for that. The picture she shared is from her trip to Greece, and she says she's shared it on Instagram before.