'90 Day Fiancé': Tania Maduro Shares Graduation Photo, Opens Up About How Her Plans Changed
Tania Maduro from the '90 Day Fiancé' franchise shared a graduation photo and opened up about how her plans changed.
There are many fan-favorite couples in the 90 Day Fiancé franchise, and Tania Maduro and her husband, Syngin Colchester, can certainly be counted among them. Tania recently shared a graduation photo, and she opened up about how her plans for the future changed. We have all the details to know.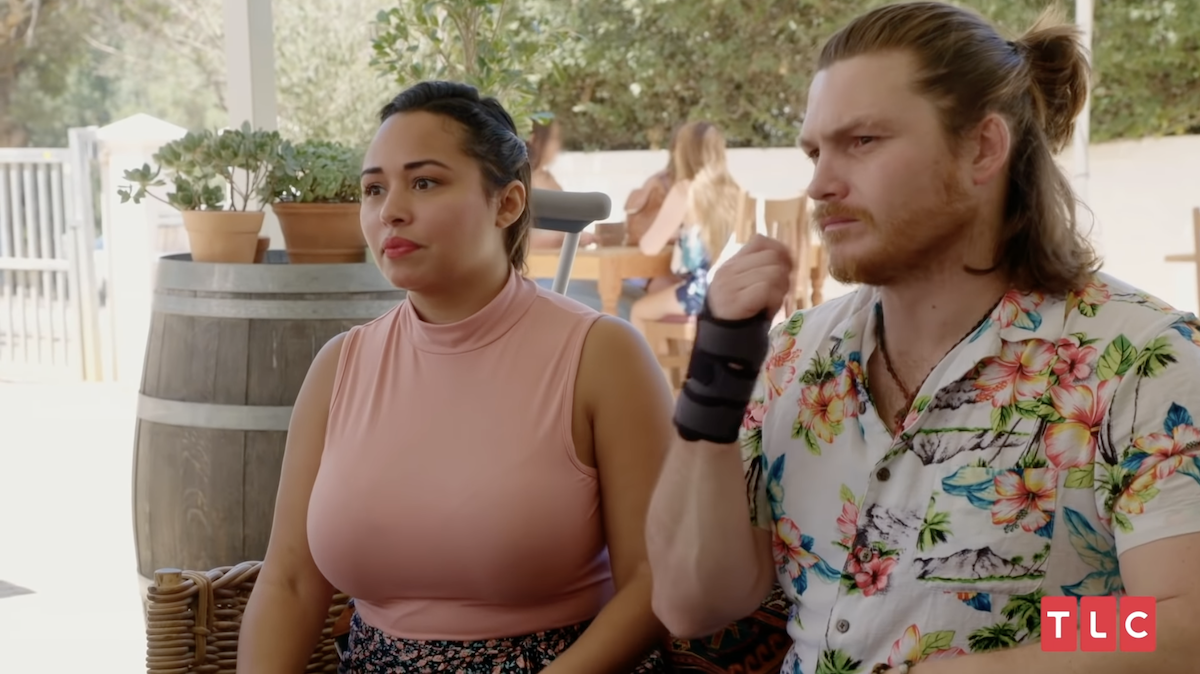 Tania Maduro and Syngin Colchester in the '90 Day Fiancé' franchise
Tania and Syngin currently live in Connecticut together, and they met under unusual circumstances. Tania flew to South Africa to actually be with another man that she met on a dating app. The guy was flying to South Africa the next day, and he bought her a ticket. Tania went over there, but she explained on 90 Day Fiancé, "he was actually not a good guy."
Tania left and went to a bar, and it's there that she met her future husband while he was bartending. She went back to his place that night, and she ended up staying with him for almost two months. Syngin then came to the United States on the K-1 visa, and they were finally married in season 7 of 90 Day Fiancé.
Tania Maduro shares graduation photo, opens up about how her plans changed
RELATED: '90 Day Fiancé': Fans React to Syngin Colchester and Tania Maduro's Argument in Front of Syngin's Friends
Related post url: 
On May 24, 2021, Tania shared a photo of herself in her graduation ensemble. Complete with a cap and gown, she wears a yellow rope and holds up her diploma cover. Behind her is a painted building. Tania smiles for the camera while wearing red lipstick in the happy moment. She shared in the post that she graduated seven years ago from the date from Johnson & Wales University with a magna cum laude GPA with a degree in Event Management.
She goes on to detail the plans she had. "My plans were to one day own my own wedding business," Tania revealed in the post. "I was lucky and proud to already be working in sales at a luxury boutique hotel in Prov and on my way to making my dreams come true."
However, things changed for Tania. "But.. that's when it all hit me," she continued. "I was amazed and in awe of the team, but the long hours, the no days off, seeing them miss family events. I knew it could be different if I worked for myself, but the during. Life is too precious to put our jobs before everything. Maybe it was my study abroad in Italy that changed my views. From daily siestas, when businesses close for a couple hours during the day, or seeing so many folks from the UK enjoying their paid month-long vacations even though they were only 18… I realized that the American workforce would not be for me."
Two and a half years later, and things were very different from her plans to work "in the hotel business." "Instead I was helping to organize mass demonstrations in all 50 states plus D.C. with Democracy Spring," she revealed. "Now, I'm dreaming and creating. And working in restaurants for the time being."
Tania also added some hashtags to her post: "#90dayfiance #realitytv #jwualumni #eventplanner #studyabroad #congratsgrad #chaoscoordinator #democracyspring #anotherworldispossible."
It's always nice to get insight on our favorite 90 Day Fiancé cast members' pasts. In life, plans change, and they certainly did for Tania Maduro.