'90 Day Fiancé': Tania Maduro and Syngin Colchester Recently 'Looked at Land' to Purchase in This State
90 Day Fiancé favorites Tania Maduro and Syngin Colchester, who currently live in Connecticut, recently "looked at land" in a different state. Where did they look and what did they say about it? We have all the details you'll want to know.
How did Tania Maduro and Syngin Colchester from '90 Day Fiancé' meet?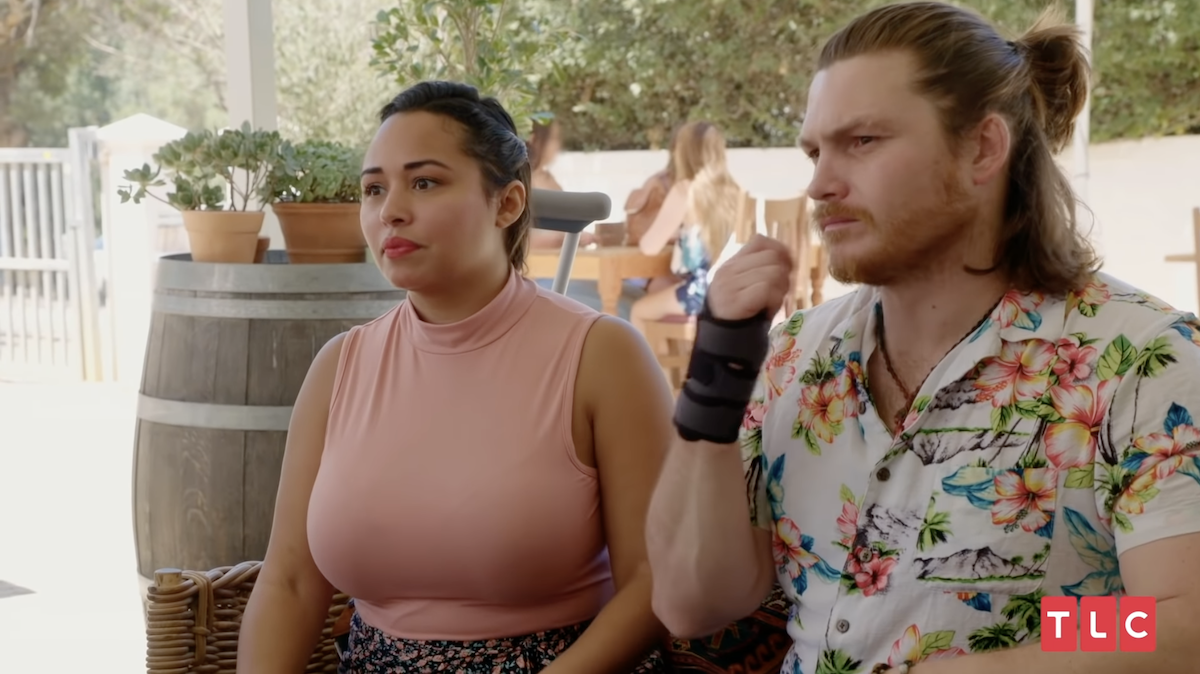 Tania and Syngin's first appearance on our television screens occurred in season 7 of the original 90 Day Fiancé. Since then, they've been in other spinoffs in the franchise, including a memorable appearance in season 5 of 90 Day Fiancé: Happily Ever After. They've also been in HEA Strikes Back, 90 Day Diaries, 90 Day Fiancé: Love Games, 90 Day Bares All, and 90 Day Lovers' Collection
The couple met in a rather surprising set of circumstances. Tania actually flew to South Africa to be with another man that she met on a dating app. He was flying to South Africa the next day, and he bought Tania a ticket. She traveled over there, but Tania said on 90 Day Fiancé, "he was actually not a good guy."
While there, Tania left and went to a bar where she met Syngin for the first time while he was bartending. Tania went back to his place that night, and she stayed with him for almost two months. They eventually tied the know in season 7 of 90 Day Fiancé when Syngin came over to the United States on the K-1 visa.
Tania and Syngin recently 'looked at land' to purchase in this state
On March 26, 2021, Tania shared a video on social media of herself and Syngin driving, revealing that they were looking at land to buy in California. Syngin drives as Tania sits in the passenger seat. Their GPS alerts them that a speed trap is coming up as Syngin is starting to talk.
"Well, apparently there's a speed trap ahead," Syngin says. "But this is me and my lovely, sexy wife." Tania waves and says, "Hi." 
"We're actually just driving out here in California, gonna go look at some property," he continues. "You know, because I think it would be a good investment, and what a nice place to buy some land out in California." He enunciates California as he says it in a unique way.
"Not the Sunshine State, but he likes to call it the Sunshine State because it's so d*** sunny," Tania says with an enunciation of the word "sunny."
"And it's so good right now, and back home it's actually snowing, so this is amazing." he says.
"How pretty is this?" his wife adds. "Yeah," Syngin agrees.
Syngin goes on to reveal the place they are looking at is "about an hour from the beach." "You know, we'd like to be a little bit closer, but it's a very good price that we're going to look at," he says. "The location seems good, next to national parks and so on, so fingers crossed who knows what happens."
"Wish us luck," Tania adds as the video cuts off.
Tania and Syngin didn't buy the land in California that they looked at 
Tania also shared a few images of land, presumably the parcel they were interested in possibly buying. The property has hills and foliage throughout in the desert landscape, making for nice images to look at. The dirt road that they traveled in on can be seen as well. A bright blue sky serves as the backdrop to the picture with the sun showing in one of the images. But it turns out they didn't go through with the purchase according to Tania's caption.
Tania captioned the post on Instagram: "In the previous post, I asked you all to guess what else Syngin and I did in California.. well the answer is: We looked at land! A couple acres under $20k. We won't be moving forward with this piece because the drive made me nauseous on so many windy roads. But-, we're still looking. Do you think we'd be able to create luscious green food forests in the desert?! Have you created a permaculture dreamscape in a similar terrain? Comment below 👇🏽👇🏽👇🏽." She added a few hashtags as well: "#permaculture #soilregeneration #90dayfiance #90dayhappilyeverafter #taniaandsyngin #regenerativeagriculture #offgridliving #mothernature."
Tania and Syngin "looked at land" in California, and although they didn't go through with it this time, the couple is still on a quest for land to purchase. We'll have to see if they find anything soon.