'90 Day Fiancé': Tania Opens Up About Syngin's Potentially Excessive Drinking
Tania Maduro, a 30-year-old from Connecticut, and Syngin Colchester, a 30-year-old from Cape Town, South Africa, just got married in 2019. But the 90 Day Fiancé stars' newlywed bliss quickly disappeared when Tania got into a serious car accident just a few months after they tied the knot.
Unable to continue her job as a bartender, Tania had to remain in her home state of Connecticut for health insurance purposes and in order to continue her crucial physical therapy appointments. Meanwhile, Syngin was able to expedite his work visa. Still, he struggled to find steady work in the U.S., and he admitted he began to resort to excessive drinking to cope with the stress of all the changes in his life.
On a recent episode of the fifth season of TLC's 90 Day Fiancé: Happily Ever After, Tania met up with her friend Monique and discussed her recent problems with Syngin—including her fears about his tendency to cope with anxiety by drinking.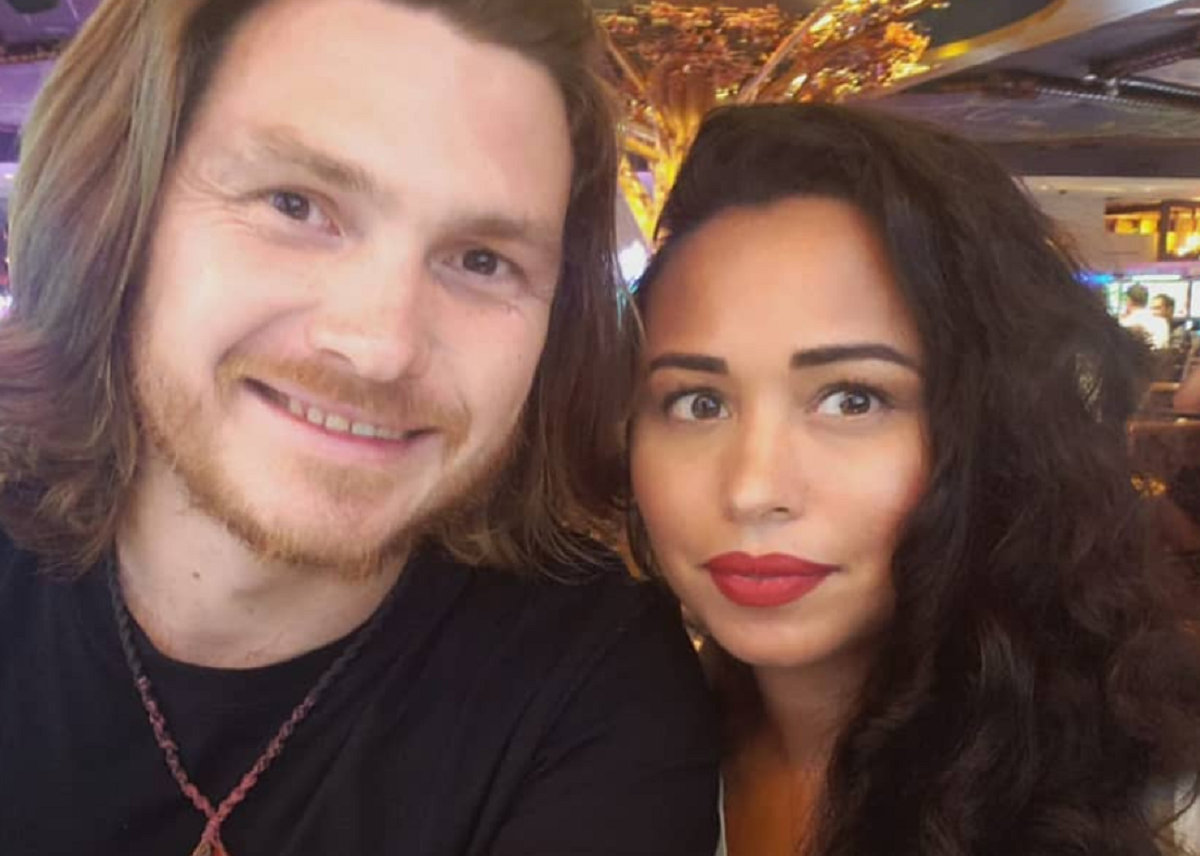 Tania admitted that Syngin's drinking had always been 'an issue'
On a recent episode of 90 Day Fiancé: Happily Ever After, Tania headed out to get her nails done with her close friend, Monique.
She told 90 Day Fiancé producers that she was in search of some much-needed stress relief after an anxiety-filled few weeks with Syngin. A disappointing job interview had left Syngin feeling more stressed than ever about the couple's finances, which in turn led him to drink more than usual.
"I've been worried lately about Syngin," Tania admitted. "I know that he's disappointed about not getting the job. I just wish that he would address some of these habits that he has, like his drinking. It's been a lot."
While the 90 Day Fiancé star admitted that her husband had always drank to excess (in her opinion), she confessed to brushing off the problem earlier, hoping it would resolve on its own when he got married and had to take on more responsibilities.
"Syngin's drinking has been an issue since I met him," Tania said, adding that she had dismissed it with excuses: "'We're young, we're partying, whatever.' Two years later, I feel like we're still working on it, and not much has happened."
RELATED: '90 Day Fiancé': Tania Maduro Reveals the Night She and Syngin Colchester Didn't Allow TLC to Film
The '90 Day Fiancé' star's friend wondered if the couple had jumped into marriage too quickly
Monique told 90 Day Fiancé producers that she was aware Syngin and Tania were struggling in their marriage. She wondered if her friend had gotten married to her South African husband too quickly. Monique also suggested that Syngin was stressed because of his newfound role as a caregiver to his wife after her serious injuries in the car accident.
"Things are kind of rocky," Monique said. "I don't know if it's just because of her injury that it's rocky, or if it's because they jumped into it too quick."
Tania told her friend that Syngin had gotten drunk after his recent job interview instead of coming home and discussing his fears and disappointment with her. She worried that that was how Syngin dealt with stress all too often.
"That's how he chooses to deal with a lot of things," Tania lamented. "It's scaring me more. It's gotten to the point where it's like, he doesn't know when to stop."
Tania's friend told TLC producers that she hadn't previously been aware of Syngin's excessive drinking, although she'd always known him as a partier. "I feel like he always drank, but I really didn't realize that it was a problem," she said thoughtfully.
Syngin and Tania's future seemed more uncertain than ever
Syngin's wife admitted she didn't always know whether to trust Syngin when it came to their future.
"Sometimes I feel like I am married to two people," the 90 Day Fiancé star said of Syngin. One person, she suggested, just wanted to "party" and "didn't care" about the future. Another had big dreams and ambitions that he wanted to share with his wife.
But most of all, Tania wondered, she often fretted that Syngin wouldn't actively take accountability for and work on his flaws. "He's like, 'This is just who I am and you can take it or leave it,'" she complained.
Tania explained that, while she was ready to move on and move forward into a more mature stage of her life, she wasn't sure anymore that Syngin was ready to do the same.
"I do feel that Syngin and I have been in a bit of a stagnant period," the 90 Day Fiancé star said. "I feel like we really need to get on the same page about our future, because if we don't, we'll never have our big dreams. And I feel like I don't want to sit still anymore. I want to chase after mine."