'90 Day Fiancé': Tania Starts to Have a Panic Attack and Syngin Reveals How She's Changed His Life (And Manhood) in a New Sneak Peek
Tania Maduro opened up about the trauma of her car accident in a new sneak peek of an upcoming episode of TLC's '90 Day Fiancé: Happily Ever After.'
Tania Maduro and Syngin Colchester celebrated their union in an unconventional wedding ceremony in 2019 on the seventh season of TLC's 90 Day Fiancé.
Although Tania and Syngin had their problems, their joint bachelor/ette party, matching tattoos, and rowdy nuptials (with Syngin in suspenders and Tania in a black dress) seemed to fit their free-spirited relationship perfectly.
But Syngin and Tania's newly wedded bliss was short-lived. Tania got multiple debilitating injuries in a car accident just a few months after she married her South African husband.
The couple, both 30, had planned to move out of Tania's home state of Connecticut. Instead, they had to stay put while Tania recovered from her injuries and went to physical therapy. Meanwhile, Syngin struggled to find work and to feel at home in the U.S.
In a new sneak peek of an upcoming episode of the fifth season of 90 Day Fiancé: Happily Ever After, Tania and Syngin headed back to South Africa to visit Syngin's brother, who had recently been in an accident of his own and experienced a potentially life-threatening blood clot. On their way to visit Syngin's brother, Tania revealed that she still sometimes experiences panic attacks as a result of her trauma from the car accident.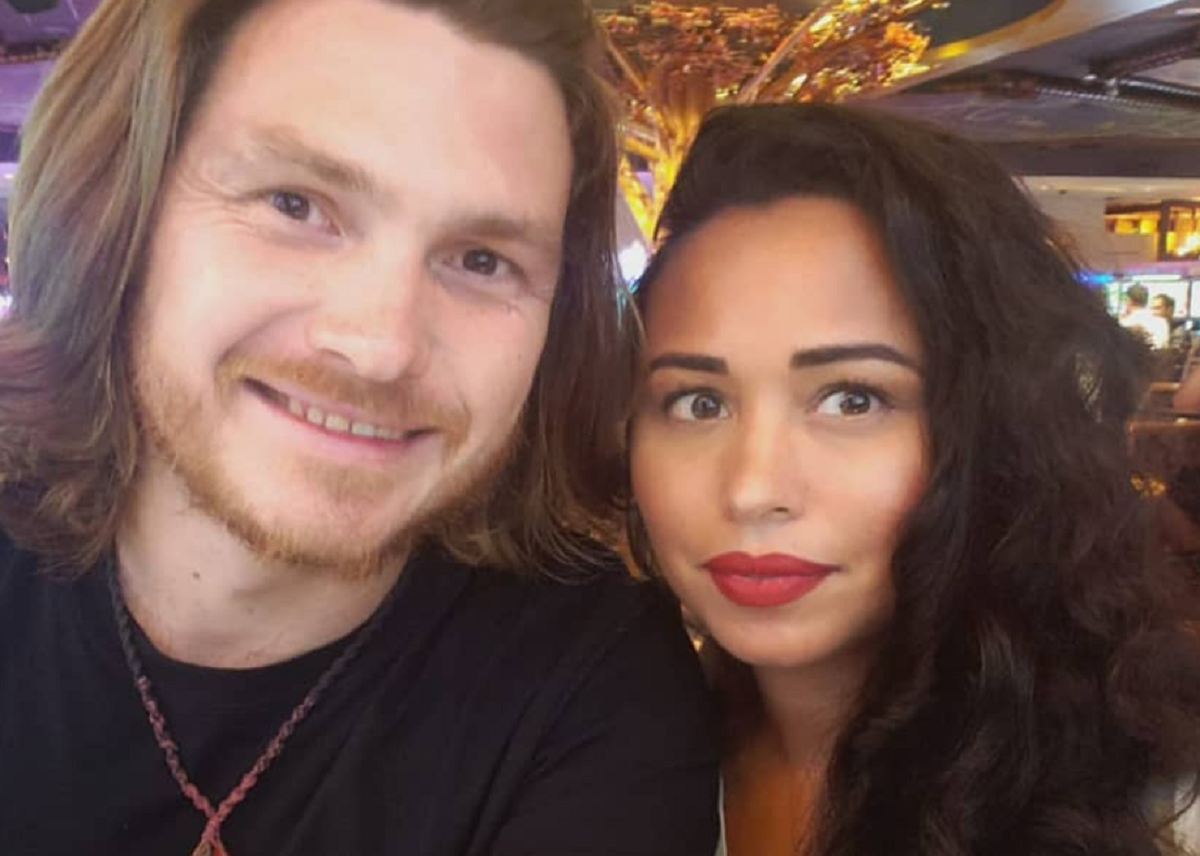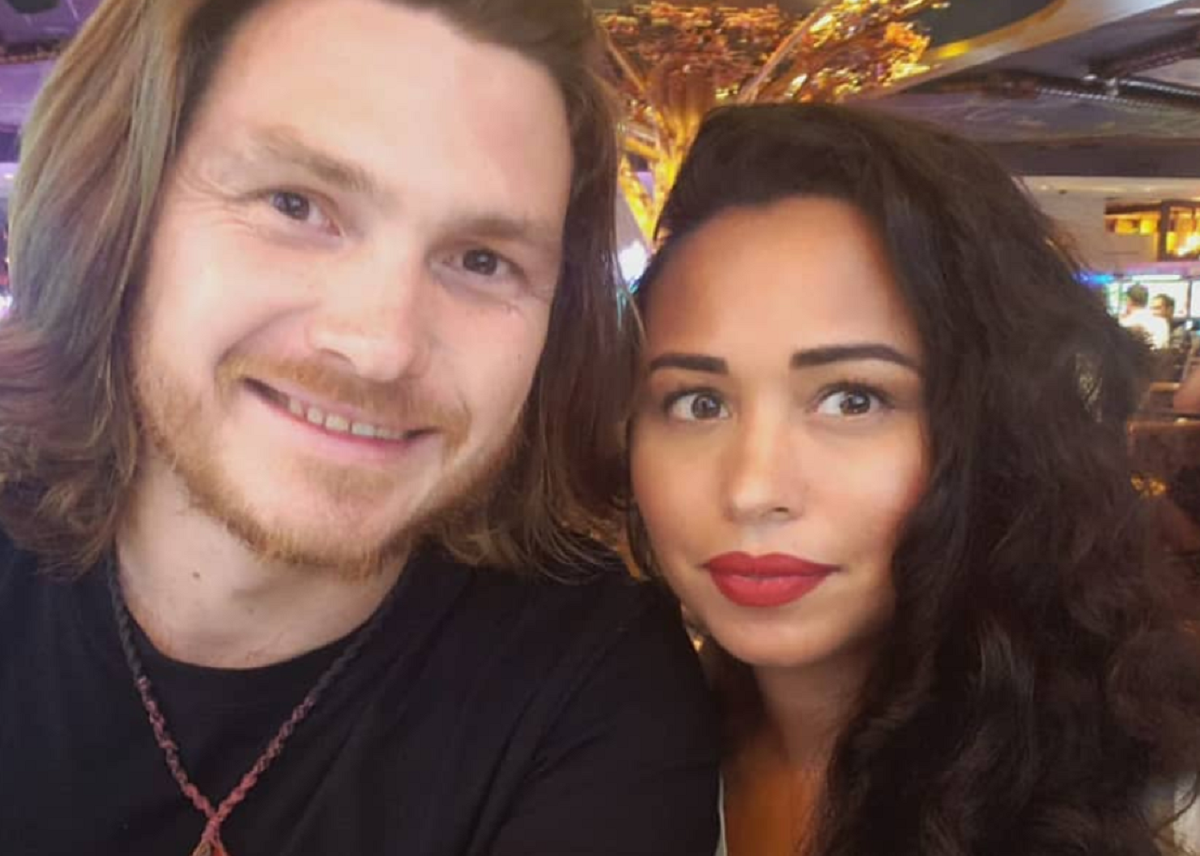 Syngin and Tania had a minor near-fender bender when they arrived in South Africa
In the 90 Day Fiancé preview, Tania and Syngin landed in South Africa and headed over to his brother Dylan's apartment. Syngin explained that he and his brother had a close bond, and he was just grateful that he'd made it out of his health predicament alive.
"Luckily, he's just been discharged from the hospital," Syngin told 90 Day Fiancé producers in anticipation of their reunion. "He's home. So I just can't wait to go and see him."
Syngin and Tania got into their car, with Syngin in the driver's seat. After the engine started, the car lurched forward, nearly causing a fender bender.
Tania shrieked in what looked like terror, while Syngin reacted with a jittery laugh. "Relax, relax," he told her, backing the car out more smoothly.
Tania talked about her post-traumatic stress symptoms after her car accident
Tania appeared visibly shaken and panicked as she exclaimed, "Don't laugh at me, Syngin." Turning to the side so Syngin couldn't see, the 90 Day Fiancé star looked crestfallen as tears filled her eyes.
"You okay, my baby?" Syngin asked, stroking his wife's arm comfortingly. "What's wrong? I just went a little bit forward."
Syngin's wife explained that she was hurt by his laughter, which she took as a dismissal of her fears.
"It wasn't a little bit, baby. It was a lot," the 90 Day Fiancé star objected. "I just saw all these cars in front of us. It was scary, and then you laughed."
Recognition seemed to dawn on Syngin, and he explained that he'd laughed out of nervousness and surprise.
"I just got a little nervous there," he told Tania. "I haven't driven in South Africa for a while, I haven't driven stick for a while."
"Okay, I didn't know it was a nervous laugh," Tania agreed, seeming to accept Syngin's explanation. "I felt like you were laughing at me."
Syngin apologized and said he hadn't meant to be "that guy."
Tania told 90 Day Fiancé producers that she'd had panic attacks and nightmares about car accidents, driving, and traffic ever since her traumatic collision and injuries.
"Since my car accident months ago, I still have panic attacks, and it's really bad," Tania explained. "At the very beginning, when it first happened, I wasn't sleeping, and it's really affected even how safe I feel when other people are driving me now. It's really hard for me. It gives me such bad anxiety."
Syngin opened up about how he'd changed since marrying Tania and moving to the U.S.
After the incident, Syngin and Tania appeared to come to an understanding. The 90 Day Fiancé couple had a tearful reunion with Dylan, and Syngin's brother seemed relieved to reunite with his sibling at last.
"With you here and seeing you now, I'm more happy than anything else," Dylan told his brother after recounting his harrowing few weeks in the hospital.
Syngin agreed, beginning to cry as he admitted just how much the reunion had affected him.
"It makes me super emotional," the 90 Day Fiancé star said, hugging his brother tightly. "It's the love we have. It's f*cking real, man."
"It's brotherhood," Dylan agreed, embracing Syngin in return.
Syngin told 90 Day Fiancé producers that he wouldn't have been so open with his emotions before marrying Tania and moving to the U.S. Cultural expectations, as well as his own personal history, had often left him afraid to be vulnerable. Now, Syngin said, he wasn't as afraid to wear his heart on his sleeve.
"In the past, I used to shy away from showing my feelings," the 90 Day Fiancé star said. "Especially in South Africa, that's how you grow up. You grow up showing your hard side, not your soft side. But yeah, I cry now. I've become a much more open man."
Poking fun at himself, Syngin added a self-deprecating quip, laughing, "Ugh, don't f*cking say that s*it. I'm a crier."