'90 Day Fiancé': Tarik Meyers Calls Big Ed a 'Troglodyte' Over How He Treated Rose
90 Day Fiancé alum Tarik Meyers seems to have had enough of Big Ed on the current season of Before the 90 Days. Big Ed is hoping to marry Rose, a 23-year-old woman living in the Philippines. Big Ed, who is 54 and has a 29-year-old daughter, has been receiving hate from some fans and other 90 Day Fiancé cast members over how he's been treating Rose. Ed has made a variety of gaffes with Rose regarding her physical appearance and poverty levels that have not gone over well. Now, Meyers, who also visited the Philippines on his season of the franchise, is calling Big Ed out for his behavior.
'90 Day Fiancé' star shocked by poverty
It seems as if Big Ed didn't do too much research about poverty and living conditions in the Philippines. The 90 Day Fiancé star was shocked when Rose showed him around her family home, and he did a poor job keeping that shock to himself. 
Big Ed was upset to discover that Rose lived without proper window coverings in a small home at the back of their family store. He expressed concern over bugs and bats, which Rose shook off. 
Ed told producers, "It's all open up above, and they don't really have a front door, it's just kind of a curtain of paper CD covers. It's all concrete with sheets hanging, covering, I guess to make it more homey. I expected it to be pretty bad, but this is really bad."
Big Ed continued to make remarks about the family's home, but did so within earshot of Rose and her family. He also did a poor job at masking his surprise and disgust. Big Ed eventually decided he wanted to spend the night at a hotel, rather than Rose's home.
Big Ed asks Rose to shave her legs, gifts her mouthwash
The 90 Day Fiancé star received additional flak for his expectations of Rose. Big Ed, who himself doesn't seem to take any special measures to make himself less sweaty or disheveled in appearance while in the Philippines, seems to expect Rose to take special measures for him. 
After spending a night together, Big Ed told Rose, "Um, don't be mad at me, but um, I noticed your legs were kind of like mine, they were hairy. Would you shave your legs?"
Later, he bought Rose a bikini, a teddy bear, and to cap it off, a toothbrush and mouthwash. He said to Rose, "I got you a couple more things. This is going to be less romantic. So, this is mouthwash. And I got you a cute toothbrush because your breath is not pretty." 
The 90 Day Fiancé star told cameras, "One of the first things I noticed, even at the airport, was her breath." 
Rose explained to Ed that she brushes her teeth every day. She informed him that she currently has a stomach ulcer, which can cause breath problems. Offended, she stormed off while calling Ed ugly.
Tarik Meyers calls Big Ed a 'troglodyte'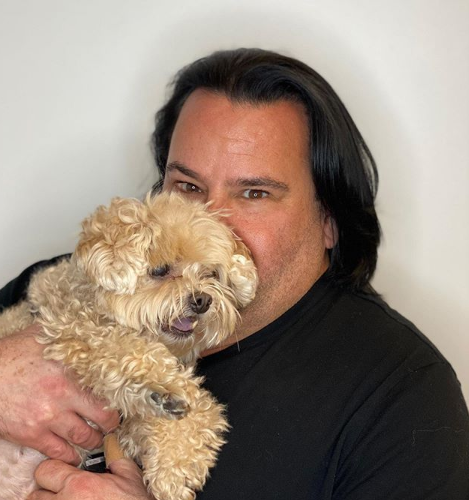 Tarik Meyers also filmed his season of 90 Day Fiancé in the Philippines, and he's not amused with how Big Ed has been behaving in the country. 
On his Instagram story, Meyers called out Big Ed for calling himself authentic. He wrote, "Most 'authentic' in 90DF franchise history? You misspelled 'creepiest'. 1. You're not even the most authentic cast member [whose] story was about the Philippines OR to be featured on Before the 90 Days. 2. I took great pains to RESPECT the Philippines culture and their poverty struggles when we filmed. You make Americans look intolerant and callous. 3. You better be glad I'm not on Pillowtalk because I'd be flaming yo goofy a**."
Later, in an Instagram comment screencapped by 90 Day Fiancé blogger John Yates, Meyers discussed a live Rose recorded in which she dished on how badly Ed embarrassed her. He wrote, "I've made my view of this smug troglodyte well known. No matter whose side you take, this young mother put herself at considerable risk speaking out publicly, directly, and in the detail she did. She's a braveheart in my book. As for the dude, he's gonna get as much love in the Philippines as Floyd Mayweather does."
An Instagram user replied to Meyers' comment with, "I'm watching your season with Hazel recently. And at the same time following new episodes of this season. I can see so [many] differences in two Americans who come to the same country. You are always [a gentleman], respectful, and embrace their culture while Ed constantly humiliates her and her culture."