'90 Day Fiancé': Tarik Meyers Calls Big Ed Creepy On Instagram Story
90 Day Fiancé star Big Ed has been receiving a lot of flak from other members of the franchise following a claim he made on Instagram. Ed recently claimed that folks see him as the most authentic cast member in 90 Day Fiancé history. However, Babygirl Lisa Hamme did not agree with what Ed posted. Now, following a tongue-lashing from Babygirl Lisa, Big Ed is getting hate from Tarik Meyers as well.
Big Ed's original Instagram comment
Big Ed drew the ire of several 90 Day Fiancé stars, as well as a few fans, when he posted about how the haters made him into a star. However, Big Ed was already facing scrutiny from some fans for how he interacts with Rose. 
Since his season premiered, Big Ed has asked Rose to take an STD test, told her she needs to shave her legs, and openly disparaged her family's living conditions. Many fans pointed out that Ed's behavior was not acceptable and somewhat insulting. 
However, Ed has his own coterie of diehard fans, as does any 90 Day Fiancé star. One fan wrote on Instagram, "Kudos to you Ed. Some of these people are so damn mean and ignorant."
Big Ed replied to the comment, "I know I get a kick out of this it's so funny. Do you wanna hear something even more funny all the haters out there made me the most authentic reality star on 90 Day Fiancé history, look it up online. God bless everybody happy Easter I have to go make some videos. All my loves."
Babygirl Lisa Hamme takes aim at the '90 Day Fiancé' star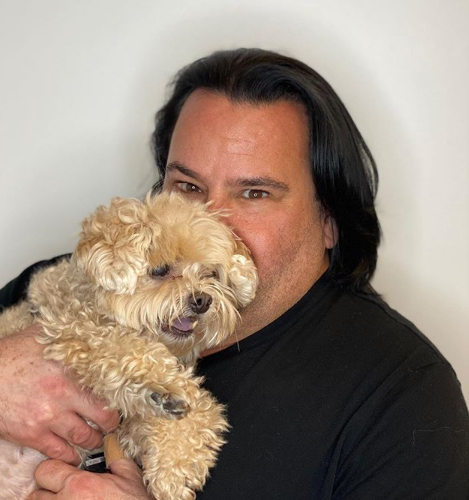 Big Ed wasn't able to rest on his laurels after his comment, however. It seems fellow 90 Day Fiancé star Babygirl Lisa Hamme caught wind of what Ed had to say, and she was not happy. She took to Instagram to air her grievances with Ed's comment.
In a lengthy post, Babygirl Lisa wrote, "Ok BGL going go on soapbox for a hot a** minute @thisisbiged your statement is really a myth because the real MVPs are the fans any 90day production is truly a team effort to entertain fans so I'm sure from what I'm reading ppl are definitely seeing it's a team effort to create an record shows and production team made you an all the way we are seen on television so I see where you lost your way Ed no one is an instant celebrity because we appeared on a television show let's try an stay grounded because past present and future cast are a team it's not any singular person to be as you say realest Ed ok [sic]."
Big Ed seemed irritated with her comments, and wound up blocking her on Instagram, as well as Geoffrey Paschel, another star from his season of 90 Day Fiancé.
Tarik Meyers calls Big Ed creepy
It seems like the roast of Big Ed didn't end with Lisa Hamme. 90 Day Fiancé alum Tarik Meyers had a few words for the reality star as well. Meyers took to his Instagram story to tell Big Ed exactly how he felt. 
Tarik Meyers wrote, "Most 'authentic' in 90DF franchise history? You misspelled 'creepiest'. 1. You're not even the most authentic cast member [whose] story was about the Philippines OR to be featured on Before the 90 Days. 2. I took great pains to RESPECT the Philippines culture and their poverty struggles when we filmed. You make Americans look intolerant and callous. 3. You better be glad I'm not on Pillowtalk because I'd be flaming yo goofy a**."
One Redditor pointed out that Tarik Meyers has a point. They wrote, in part, "I totally agree! It's been a while since I watched his season, but I do remember him really trying. He went to that insane church service. He wasn't pushy for anything physical. And when she told him she was basically homeless, he was worried about helping her find a place."
Another Redditor added, "I was sorta pissed at Ed when he said that Rose viewed him as a meal ticket. Well, what do you view her as? Obviously not as an actual person you care about…."
"When Tarik realized that Hazel would be homeless when he left, he didn't bemoan the fact that she might be using him, didn't bitch about himself or comment on her poverty-he jumped into action and got her an apartment. [Big Ed] hasn't even been a good friend to Rose," added another user.