'90 Day Fiancé': Tarik Myers Claims Dean Hashim Quit the Show 'Out of the Blue' Due to Jealousy and Ego
Tarik Myers first appeared on TLC's 90 Day Fiancé: Before the 90 Days with his fiancée, Hazel Cagalitan, who hails from the Philippines. But Tarik actually became best-known on the 90 Day Fiancé franchise for his funny banter with his brother, Dean Hashim.
Tarik and Dean became a fan-favorite duo on 90 Day Fiancé: Pillow Talk, where they often had viewers in stitches with their snarky jokes.
But suddenly, late in 2019, the 90 Day Fiancé: Pillow Talk regulars disappeared from the show without a word. Many fans thought the brothers were fired due to their controversial comments about 90 Day Fiancé: Before the 90 Days star Tim Malcolm. But both Tim and Tarik maintained that that wasn't the case, although Dean stayed mum on the subject.
Recently, Tarik took to Instagram to tell his side of the story after Dean made an unexpected appearance on 90 Day Fiancé: Self-Quarantined, five months after the brothers' sudden absence from the franchise. Tarik claimed that Dean had actually quit the show due to jealousy and ego.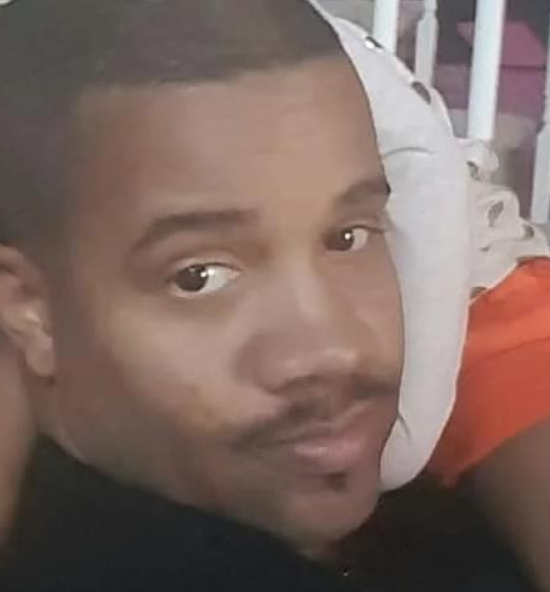 Many '90 Day Fiancé' fans thought Tarik and Dean were fired for their comments about Tim
Initially, when Dean and Tarik suddenly stopped appearing on 90 Day Fiancé: Pillow Talk in Dec. 2019, some 90 Day Fiancé fans blamed their absence on their conflict with Tim.
Both on the spinoff and on a separate podcast appearance, Dean—and Tarik, to a lesser extent—made comments that many people considered transphobic and offensive about Tim's mannerisms. The 90 Day Fiancé stars called Tim "too feminine" and insinuated that he might have transitioned from female to male at some point.
Although Tim agreed that he thought the comments were offensive, he insisted that he had nothing to do with Dean's firing from the show—as did Tarik, who said they were no longer making appearances for an unrelated reason. TLC never made an announcement either way.
Tim even took to Instagram around New Year's Eve 2020 to announce that he had forgiven Dean for his comments. "For the record…I forgive you @deanhashim90," Tim wrote. "I believe in an old saying that my favorite boss I ever had taught me. 'Fix it and move on.' Life is too short to spend it angry or resentful. If you want to clean your soul for 2020… forgive someone and move on." Dean publicly accepted his apology on Instagram.
Dean claimed that he and Tarik weren't speaking
Recently, Dean returned to TLC after several months with an unexpected appearance on 90 Day Fiancé: Self-Quarantined. He gave fans an update on his life in the Philippines with his girlfriend, Rigin, whom he met through the same dating app Tarik used to meet Hazel.
Dean surprised many 90 Day Fiancé fans by claiming that he hadn't spoken to Tarik in months. He claimed Tarik was angry with him about moving to the Philippines to be with Rigin out of the blue.
On the phone, Dean told his other brother, "I'm going to be honest with you man, I haven't talked to Tarik in like six months, bro. To keep it 100 with you, he really doesn't support my life, man. He really had a big problem with me actually coming out here."
Dean claimed, "I think Tarik approves of my relationship with Rigin, but he doesn't like how I went about my relationship. I said, 'Screw it. I'm leaving America. I'm coming to the Philippines.' He didn't like it."
Tarik recently took to Instagram to claim that the real reason they left was very different
But according to Tarik, Dean's move overseas had nothing to do with their argument. Moreover, he finally opened up about what he claims is the real reason that Dean and Tarik longer appear on 90 Day Fiancé: Pillow Talk together.
90 Day Fiancé blogger John Yates (@johnyates327tv) shared a screenshot of Tarik's Instagram stories, which read: "He quit. Out of the blue. His reasons? He said I was copying him, and wouldn't let him finish his 'jokes.' Delusional. He said I was cutting HIM off. Imagine that. He said either they fire me or he quits. Who brought him into this? ME."
According to Tarik, Dean wanted to be the center of attention on the show and thought Tarik was hogging the spotlight. "EVERYONE including me were stunned and I asked to talk to him twice," Tarik wrote. "He said no TWICE. They couldn't believe he was being so childish. Blocked me and Hazel out of the blue. She was hurt the most. THAT'S when I said it's middle finger time."
The 90 Day Fiancé star said he finally wanted fans to know the truth, now that Dean had spoken his piece on the show. "So if we were your favorites just know I tried," he wrote. "His words were 'I am THE (not one of) but THE STAR.' THAT's WHY I DON'T F*** [WITH THE] dude."
Tarik concluded, "I'm getting this out of the way now [because] I'm tired of hearing about it. You heard it from the horse's mouth now."
'90 Day Fiancé' fans were shocked at Tarik's claims
Many 90 Day Fiancé fans were surprised to read Tarik's story about his estrangement from his brother, especially since they'd always seemed so close on the show.
One Instagram user wrote under Yates' post, "Fame going straight to people's heads. Geez. Enough to lose a strong bond with your brother over…. come back to reality guys, you are just on TLC after all."
Another argued that Dean had always seemed to love the spotlight a little too much. "Dean was all ego and nothing more," the critic wrote. "His jokes weren't funny and if the spotlight wasn't on him he became louder. Basically like watching my own 2 kids battle for attention or to say a punchline of a joke."
Several fans expressed hope that Dean and Tarik would put their pride down and make up. "They are brothers, they need to work it out. Brothers fight," one 90 Day Fiancé viewer wrote. Another agreed, "Too bad pride and self-importance got in the way. They were my favorites."