'90 Day Fiancé' Tell All: Eric Reveals What He Said to Colt While Broken Up With Larissa
Larissa Dos Santos Lima and Eric Nichols discussed their past relationship issues on the 90 Day Fiancé: Happily Ever After Tell All. And when addressing the claims that he trash-talked Larissa to her ex-husband, Colt Johnson, Eric revealed what was actually said.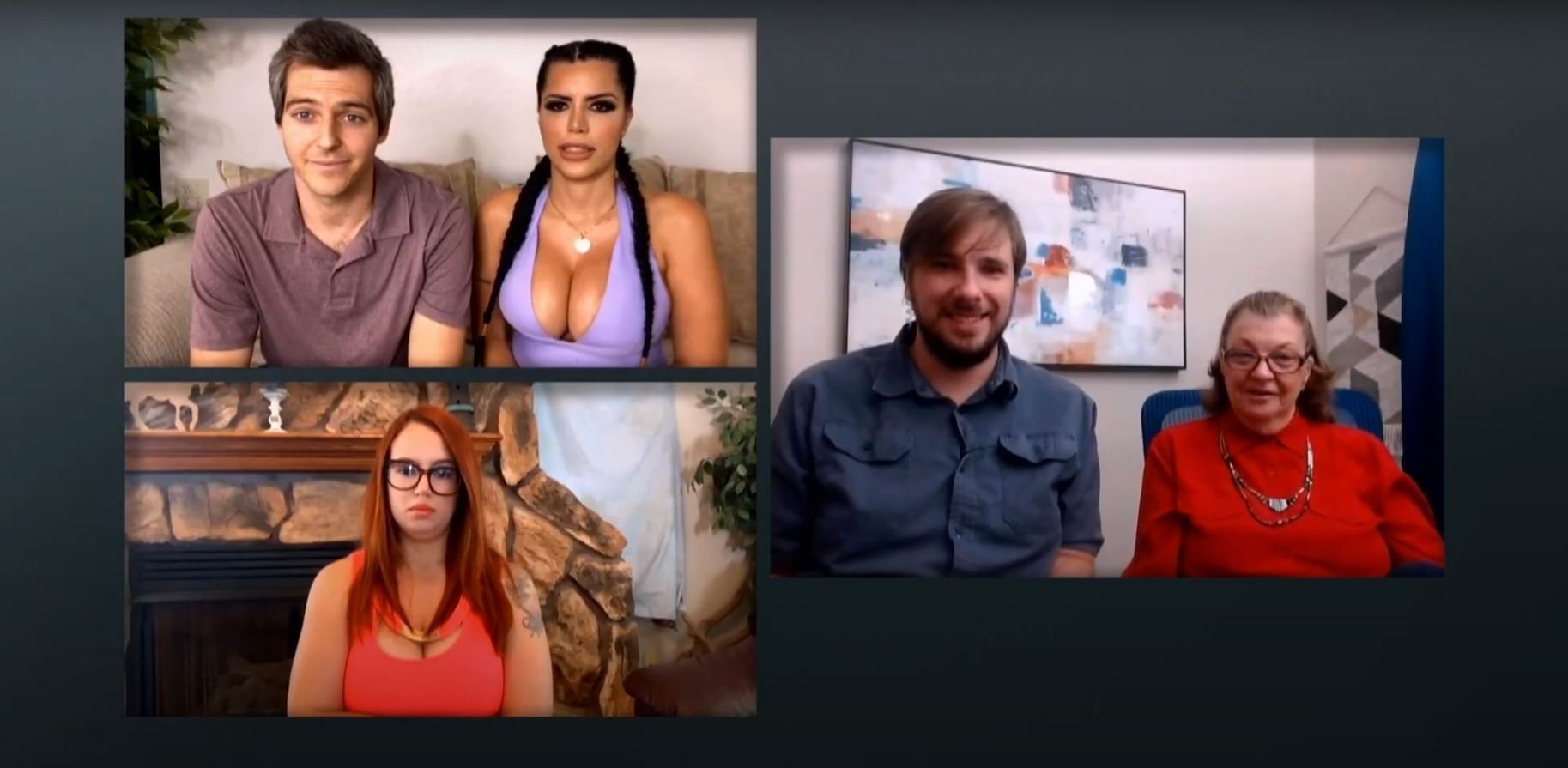 Larissa and Eric reunited on this season of '90 Day Fiancé: Happily Ever After'
Fans saw Larissa rekindle her romance with Eric on this past season of 90 Day Fiancé: Happily Ever After. But their reunion didn't come without drama. 
When Larissa told her friend Carmen that she was getting back together with Eric, she was asked to move out. Carmen cited Eric's shady behavior in the past and said she didn't want to get dragged into the middle of the couple's issues. 
Eric and Larissa then decided to move in together but agreed to give each other space. All was going well until Larissa got a hold of a woman named Nathalie's number from Eric's phone.  Upon calling the number, Larissa learned that Eric had trash-talked her to Nathalie as well as Colt. 
Natalie called Eric the "worst," and told Larissa that he compared notes about their sex life with Colt. Mortified, Larissa angrily confronted Eric about what he said. The couple ended up in a heated exchange, but eventually worked things out. 
The couple has been working on forgiveness
Outside of their fight, 90 Day Fiancé: Happily Ever After viewers didn't get to see Eric and Larissa's entire exchange over Nathalie's claims. But over the summer, the Brazilian reality star posted a message on Instagram that detailed the steps she and Eric toward creating a healthy relationship. 
 "We talked about how we disappointed each other, and we forgave," Larissa said. "That was the first step. The second step was admitting to one another that we still cared. The third step was discussing what we wanted to do different this time around, and to not repeat past mistakes." 
"I had a good two months of self-reflection, but we were drawn back to one another," she continued. "Just as so many couples marry, separate, get back, separate again. For everyone, there is a unique love story." 
Eric reveals what he said to Colt on the '90 Day Fiancé: Happily Ever After' Tell All 
On the 90 Day Fiancé: Happily Ever After Tell All, Nathalie joined in on the discussion and reiterated her claims that Eric trash-talked Larissa and exposed details of their sex life. But Eric and Larissa kept interrupting her and didn't allow her to elaborate further. 
After Nathalie disconnected, host Shaun Robinson asked Eric if he shared intimate details about Larissa with Colt. Eric denied saying anything inappropriate. But he admitted he asked Colt about Larissa's past drama and domestic violence arrests. 
"[I thought] he's gonna tell me about her past from Brazil," said Eric. "When I came over, we talked about a lot of things. So, we talked about the relationship, what went wrong — The big speculation is that I bad mouth Larissa to every single person I came into contact with no matter who was present at the time, which is not true."
Colt agreed with Eric and said he didn't discuss details of his sex life with Larissa. He claimed he only spoke to Eric to see if their failed relationships were similar in any way. 
Robinson then asked Larissa how she could still be in a relationship with Eric after hearing all the things Nathalie claimed he said. The reality star suggested that her faith had a lot do with it. 
"A lot of people do not know, but I was raised Catholic, and I'm still Catholic" Larissa responded. "And I believe in the power of forgiveness. So, once I forgive Eric from the bottom of my heart, I have no things to do with the past and Eric is a great person."