'90 Day Fiancé' Tell All: Fans Call Out TLC, Cast Members For Amira and Andrew Debacle
Amira and Andrew of '90 Day Fiancé' weren't able to make it work. Now, fans are calling out TLC and cast members for trying to force the issue on the Tell All.
Amira and Andrew on 90 Day Fiancé have led to some major drama on the Tell All episode. Fans have seemingly rallied behind Amira after seeing how Andrew treated her on the show. Now, Andrew is throwing a fit on the Tell All because Amira doesn't want to talk to him. TLC crew members and other 90 Day Fiancé cast members tried to tell Amira to talk to Andrew, and also tried to mollify him when he stormed off set. Now, fans are calling out both TLC and cast members for their behavior. 
Amira wants nothing to do with Andrew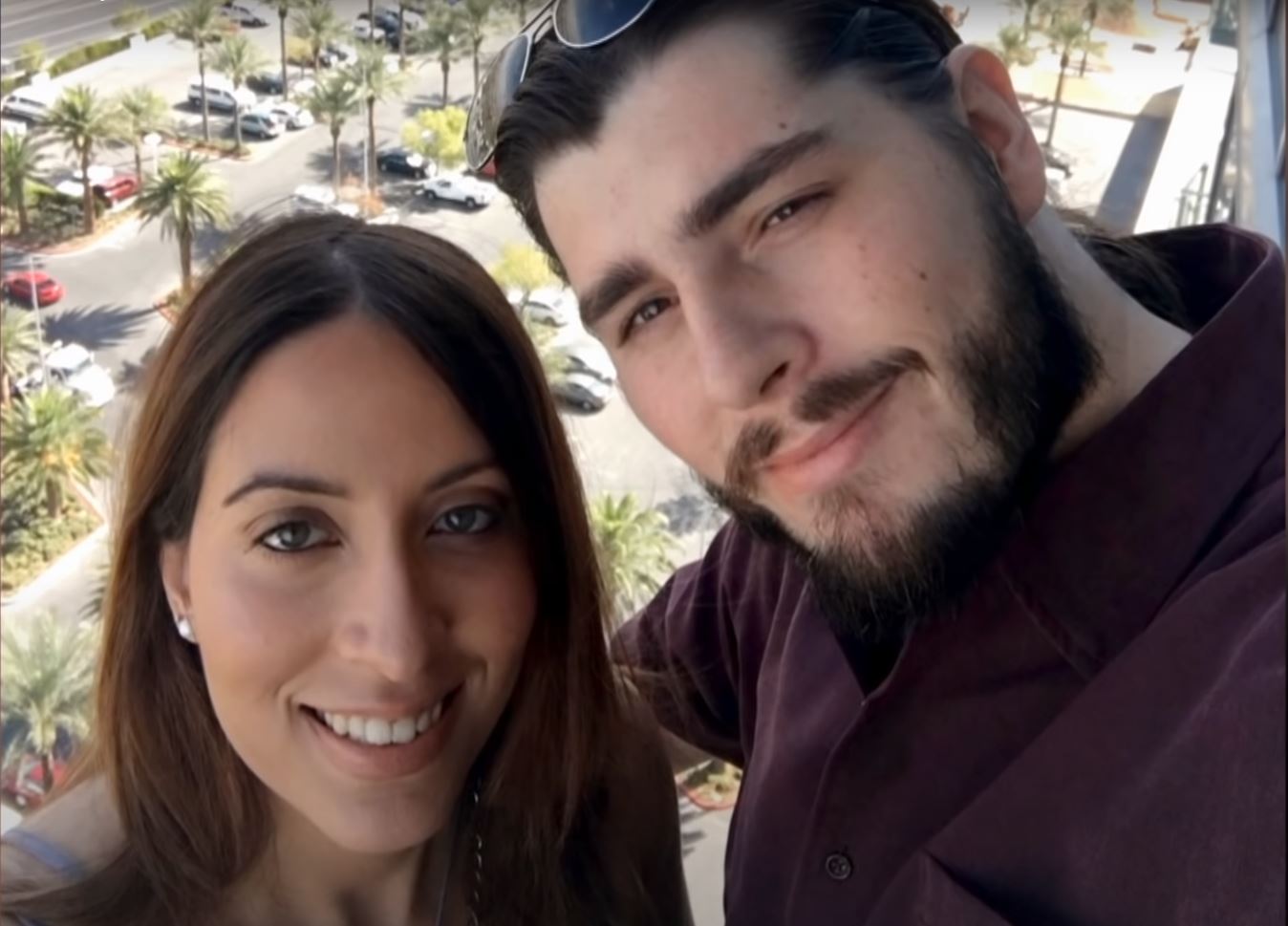 90 Day Fiancé fans had front row seats when it came to watching Amira and Andrew's relationship go down in flames. The pair had concocted a scheme to get around the U.S. travel restrictions during COVID-19 — they would fly to Mexico, quarantine, and fly back. 
The plan didn't go as they'd hoped. Things worked out fine for Andrew, but Amira was detained by immigration when she arrived in Mexico. She remained in custody for several days before being sent home. 
During this time, Andrew enjoyed his vacation and hotel amenities, and seemingly made very few efforts to assist Amira. Later, Andrew convinced Amira to give the scheme another shot, this time sending her to Serbia. 
Everything hit the fan when Amira received a bevy of manipulative text messages from Andrew, seemingly in reference to her not wanting to settle on having a child with Andrew as soon as possible. Amira took the hint and called off their relationship before flying back to France. Since then, she'd made it clear that she wants nothing to with Andrew on the 90 Day Fiancé Tell All. 
"I only agree to do this, only if I don't have to see or talk to Andrew," Amira told producers.
'90 Day Fiancé' Tell All: Andrew storms off set
90 Day Fiancé producers seemed willing to honor Amira's wishes at first, something that set Andrew off immediately on the Tell All set. In a classically manipulative move, Andrew said he'd only discuss the situation if Amira was there for him to have a "conversation" with. 
Many fans on social media expressed the opinion that Andrew only wanted to be able to continue to control the narrative.
"I'm just gonna go home. Like I don't understand why I am not allowed to simply engage in a conversation. People have had to face really difficult conversations with people who are adversarial to them. I've literally come here for the conversation," Andrew said.
"That's exactly what we're gonna do, is allow each of you to tell your side of the story with the group, with the same treatment equally," a producer replied. 
"The same treatment equally feels like if we're both here equally. I'm gonna go home guys, I'm sorry, this is not acceptable to me and it's unfair," Andrew complained. He then started to walk off set.
'90 Day Fiancé' fans call out cast and TLC 
When Andrew tried to walk off the 90 Day Fiancé Tell All set, TLC crew members and 90 Day Fiancé cast members alike tried to convince him to stay, while others tried to convince Amira to engage with him despite his behavior. 
Many viewers were turned off by this, feeling as if TLC and fellow cast members alike should have supported Amira's decision instead of trying to guilt or convince her into communicating with someone they felt was being manipulative. 
"It was terrifying when everyone victim-blamed/shamed/manipulated Amira at the second tell all," pointed out one viewer in a Reddit post.
"The way Natalie pushed Amira and said "please talk to him," and Yara and Julia can't hold it together either and kept blaming her/confronting her/doubting her just really made me lose my ability to empathize with these women, who all at some point suffered from sh*tty relationships," they added.
"Natalie surprised me. She won't even answer half the questions that are asked and the ones she does, she does with tears in her eyes. I'm surprised she would try to force that kind of thing on Amira," pointed out another viewer.
"It baffles me that a stage full of adults at this tell all don't know what manipulation looks like," wrote another viewer in a different post.
"Agreed. Andrew could have easily told his side of the story without Amira there. If anything, it'd be easier for him because Amira wouldn't be there to contradict anything he said. The only reason Andrew wanted to be in the same room is to verbally harass her," wrote another Redditor.
Others pointed out the multiple times Natalie refused to talk to Mike, or the times Yara told Jovi to stop talking to her because she was annoyed, wondering why these women felt okay pressing Amira to talk when they had refused communication on their own terms in the past.