'90 Day Fiancé' Tell All: Fans React to Kalani Fagaata Eating Popcorn While Her Mother-In-Law Apologizes
'90 Day Fiancé' fans are reacting to Kalani Fagaata casually grabbing a bucket of popcorn as her mother-in-law, Lesina, offers her an apology.
Asuelu Pulaa's mom, Lesina, changed her tune about her son's financial responsibilities during the 90 Day Fiancé: Happily Ever After Tell All. But when she started praising her daughter-in-law's family, Kalani Faagata grabbed a bucket of popcorn and casually started munching away. Fans think Kalani's move proved she didn't buy into anything Lesina said.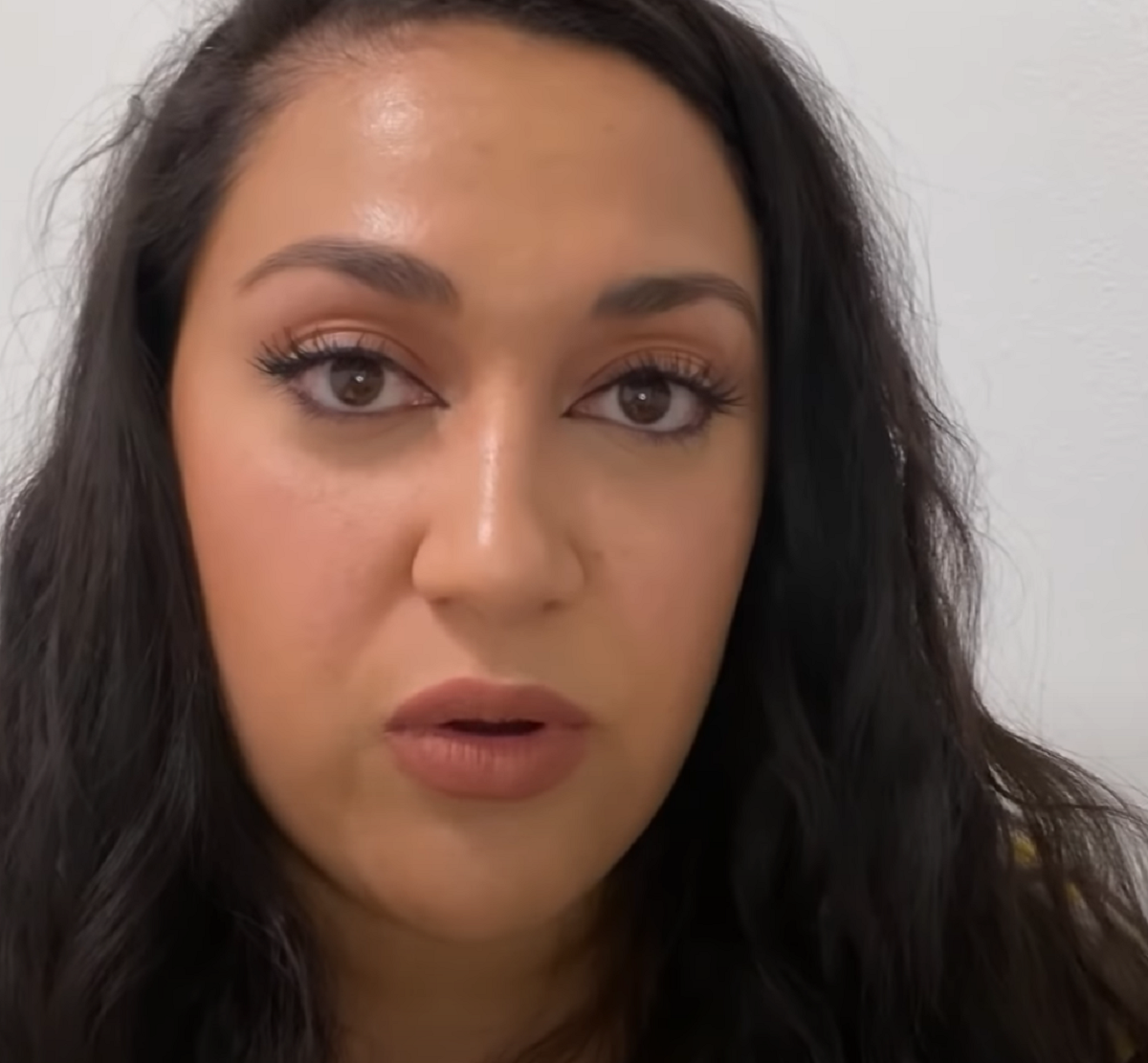 Kalani had a heated confrontation with Asuelu's family on this season of '90 Day Fiancé: Happily Ever After'
Earlier this season on 90 Day Fiancé: Happily Ever After, fans saw Lesina and her daughter Tammy demand large sums of money from Asuelu. He and Kalani tried to explain that they couldn't afford it, but Tammy and Lesina insisted. 
And when Kalani met up with her in-laws to find a resolution, they pushed back even more. 
Tammy and Lesina suggested Asuelu and Kalani get a divorce so that Asuelu could go back to Samoa and support them financially. 
"I'm here to tell you guys — I just don't know why you feel entitled to me and my family's money," Kalani told them. 
"I'm sorry Kalani, I don't care about the kids," Lesina snapped.  "I want to take back my son to Samoa to do his duty as before."
When Kalani decided to end the discussion and walk away, Tammy lunged to attack her. Luckily, Lesina kept her daughter restrained. 
In one of the last episodes of the season, Kalani's mom and dad kindly asked Lesina and Tammy to understand Asuelu and Kalani's financial situation. Lesina half-heartedly agreed to take whatever Asuelu could afford. But Tammy continued to suggest the couple get divorced. 
Lesina apologizes to Kalani on the Tell All
On the 90 Day Fiancé: Happily Ever After Tell All, Kalani revealed that she and Asuelu were still having marital issues. She said that by going to play volleyball and dance practices, he put himself and the family at risk of getting COVID-19. But when Lesina joined the conversation, she surprisingly apologized to Kalani for her previous comments and her son's behavior.
"I love my son, and I apologize for what I'm saying," Lesina said. "And I don't want Asuelu to lose his sons and his wife and their beautiful family with Kalani's mom and dad." 
"I told him everything, how to live with his wife, taking care of the kids," she continued, as Kalani grabbed a box of popcorn. "Stop going to the volleyball. Stop going to the dancing, stop going everywhere. Please stay home. Take care of your wife and the kids, because now you are here in America. You're not a boy. You're a big man now. You better focus for your family, especially your kids."
When host Shaun Robinson asked Kalani how she felt about Lesina's apology, she said she would accept it. "I'm fine to have a relationship with her," Kalani said. "Let's leave it at that."
'90 Day Fiancé' fans react to Kalani eating  popcorn during Lesina's apology
After seeing Kalani watch her mother-in-law apologize while eating popcorn with a straight face, many 90 Day Fiancé fans thought it was a planned move. Some suggested that Kalani used the popcorn to low-key troll Lesina. 
"That was definitely a mood," one Reddit fan wrote. "When your monologue isn't even worth an eye roll, you get very intentional popcorn munching."
"Of course it was planned, she trolled his family and it was hilarious," another Redditor wrote. 
For the most part, fans loved seeing Kalani show her sarcastic side. "OMG, I loved it when she pulled out the popcorn," one Reddit user added. "That was for real… like omg.. let me see what's gonna [sic] come out this mouth."