'90 Day Fiancé Tell All': Mike and Natalie Arrive Separately, Julia Trubkina Stirs the Pot
90 Day Fiancé couple Mike and Natalie have had an absolutely wild rollercoaster ride when it comes to the last few episodes of their season together. The two shared very few lifestyle similarities or general interests, and a last minute decision from Mike threw the entire wedding under the bus. Now, after a seeming reconciliation, the two are arriving separately at the 90 Day Fiancé Tell All.
'90 Day Fiancé': Mike and Natalie had a major wedding debacle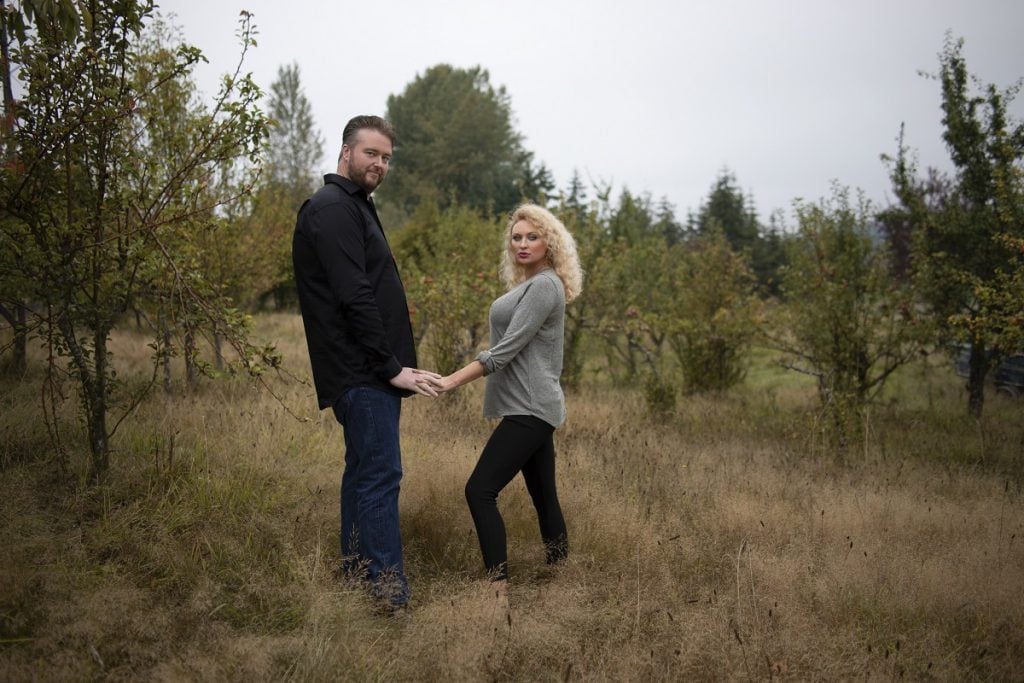 RELATED: '90 Day Fiancé': Chrissy Teigen Reacts to Mike and Natalie's Wedding Disaster
The 90 Day Fiancé couple have not had an easy or successful relationship. The two butted heads very early on, and their first season ended with Natalie tossing Mike's engagement ring back at him.
Their second season together went equally poorly. Mike didn't seem very thrilled to have Natalie present in the U.S. They eventually went to a relationship counselor, but things didn't change much at all.
However, there was a glimmer of hope the day before their wedding. Mike and Natalie seemed to be enjoying the night together, and Mike even gave her a Magic Mike style lap dance. Unfortunately, the happiness was short-lived.
On the day of the wedding, Mike told Natalie he couldn't go through with it. He canceled the wedding plans and prepared to send Natalie home. She was understandably heartbroken, and scared of flying home amid the COVID-19 situation.
However, the two reconciled and eventually tied the knot, looking happy to be doing so at the time.
Mike and Natalie arrive separately, Julia Trubkina stirs the pot
Mike and Natalie arrived separately to the 90 Day Fiancé Tell All, something that surprised the other cast members.
"It's been interesting, and hard. There's been happy times and sad times, and a lot of stress too," he told producers after arriving alone.
"I think it is like, not a real relationship, Mike and Natalie, because it looks like it's not about love," said Julia Trubkina during a talking head.
Natalie then arrived on her own as well, escorted in by a producer before giving her own two cents on the situation.
"It's kind of awkward for me today, because in my perfect world I would be by myself. And I don't need to pretend like everything is fine, it's kind of not," she said. Natalie then seated herself on a chair near Mike's, and didn't interact with him. 
"I'm getting a little bit of the silent treatment, you know, I'm kind of used to it," Mike told producers. That's when Julia Trubkina prodded the two.
"You know each other or not? I mean, why you come separate guys?" she asked.
"I don't know, why we come separate Mike?" asked Natalie, passing the buck. Mike looked uncomfortable.
"Uh we just came in, uh yeah, we got two separate rides here," answered Mike. Natalie got up and walked away.
'90 Day Fiancé': Are Mike and Natalie still together?
Many fans have been left wondering where Mike and Natalie stand now. In case the 90 Day Fiancé Tell All wasn't incriminating enough, the couple have officially split, according to Mike's friend, Uncle Beau.
"She has not been home for a couple of months now. She can stay away for all I care," Uncle Beau told InTouch.
When asked if the two were finished for good, Uncle Beau replied, "I'm really hoping so. I pray to God, yes."