'90 Day Fiancè': Thaís Tells Her Father 'I Won't Be There Forever,' But He Doesn't Know She's Lying
'90 Day Fiancé' couple Patrick and Thais plan on starting their lives together in America, but there's one person Thaís has yet to tell - her father.
90 Day Fiancé Season 9 introduces us to six new couples and one returning couple, including former professional weightlifter Patrick Mendes and his fiancé, Thaís. The pair plan for Thaís to move to Texas to live with Patrick, but a recent clip shows Thaís telling her father something different.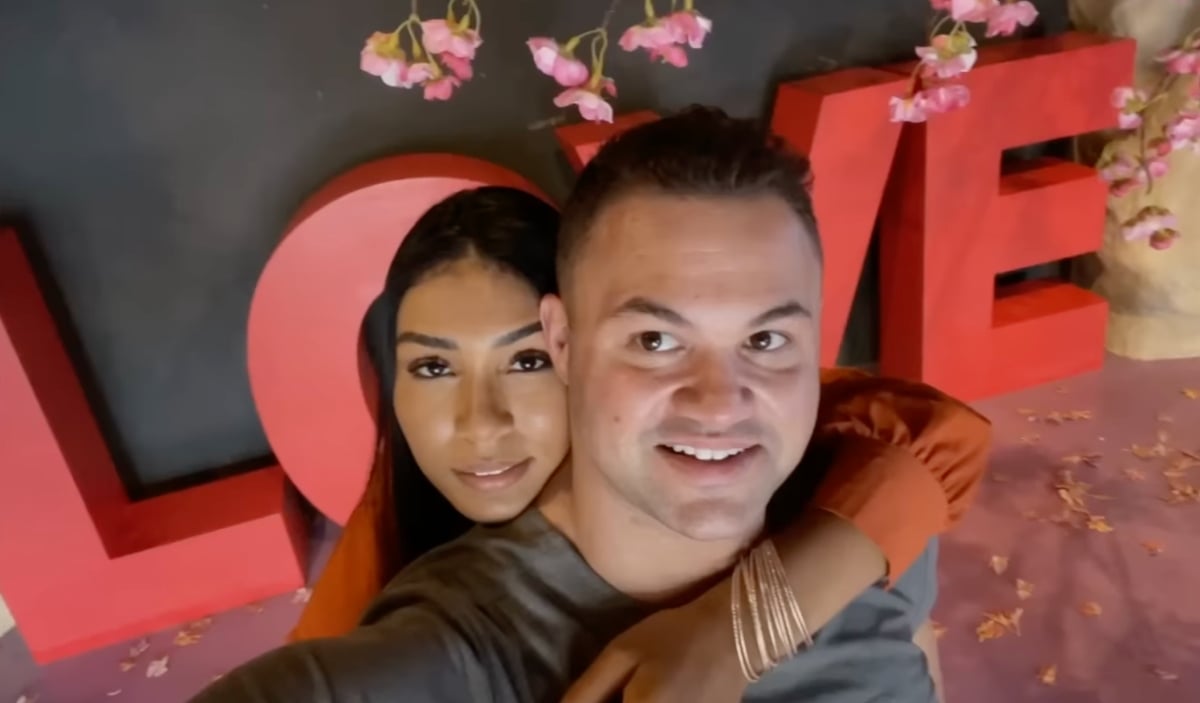 '90 Day Fiancé' stars Thaís and Patrick met in Brazil
Fans might recognize Patrick from his time as a professional weightlifter. The USADA (United States Anti-Doping Agency) suspended Patrick from the sport after he tested positive for hGH (human growth hormone) in 2012. Unfortunately, that wasn't Patrick's last violation. Patrick, who calls Dallas, Texas, home, also tested positive for another illegal substance at the 2015 Pan Am Games, resulting in his career's end.
Patrick wanted to reconnect with his family in Brazil and searched for a Portuguese tutor to teach him the language via an international dating app. Thaís was up for the job, and the pair quickly connected. After several trips to Brazil, Patrick and Thaís began dating, and now, Thaís plans to move to Dallas to start her life with her fiancé. 
Thaís lied to her father about her future plans with Patrick
In a recent clip posted on YouTube, Thaís' father, Carlos, questions her about her future plans with Patrick in America. He explains to Thaís, "I worry about you, too far away. Can I trust this man?"
Thaís reassures her dad and promises Patrick is a "good man who treats her well." However, he's still not convinced.
"He'll have to be your protection there," Carlos continues. "You won't have anyone, you won't have me, or your grandmother, or your mother. You know?"
Thaís' father also expresses his worries to the 90 Day Fiancé producers, "A father always thinks of having his children under his wing. We don't want them far away from us. And the boy who lives there has little contact with me, you know? I've met him two, three times. She is young. We have to be suspicious."
When Carlos presses her for more information about her trip, she lies by calling the trip a "leisure trip." She tells her dad she just wants to see if she likes America but doesn't plan on staying there forever.
'90 Day Fiancé' star Thais says 'she doesn't know when she'll tell her dad the truth'
Carlos gets emotional discussing Thaís' trip to visit Patrick in the States. She explains to the 90 Day Fiancê producers that she doesn't believe her father will understand. 
"My father is very jealous, and I think he wants to protect me a lot," the social media influencer explains. "I can't tell him. It's not the right time yet. My dad doesn't understand. He'll think it's craziness."
Despite Carlos' tears, 90 Day Fiancé star Thaís doesn't know when she'll break the news to her dad. "I don't know when I'll tell him the truth. But, I love Patrick and that is what I want for me, to be together. And, I believe I'm making the right decision," she confesses.
Curious as to how Thaís and Patrick's relationship plays out? Tune in to TLC on Sunday nights to watch all-new episodes of 90 Day Fiancé.